Following I describe some experiences from the POM Beirut conference. In the text I refer to the tracks and keynotes I was able to participate in, so it is far from covering this multi-track event. The purpose of this text is rather to have some personal notes for my PhD research.
"The POM-conference addresses the politics of the machines and the inescapable technological structures, as well as infrastructures of artistic production in-between human and non-human agency with critical and constructive perspectives. Where and when do experimental and artistic practices work beyond the human: machine and human: non-human dualisms towards biological, hybrid, cybernetic, vibrant, uncanny, overly material, darkly ecological and critical machines? How are we to analyze and contextualize alternative and experimental ontologies and epistemologies of artistic practices beyond transparent dualisms and objectification? How are the relationality and operationality of machines being negotiated into cultural and social ontologies?"
https://pombeirut.com/
The second POM – Politics of The Machines conference founded by Laura Beloff and Morten Søndergaard took place in the capital of Lebanon, Beirut. When my abstract was accepted I was exited first because this would be my first chance to present and get feedback on some of the research I had been working since starting at the Machine Vision project. Second I would have the chance to revisit Beirut a vibrant city that had traveled too several times in the early 2000: how much would it have changes the past almost 15 years?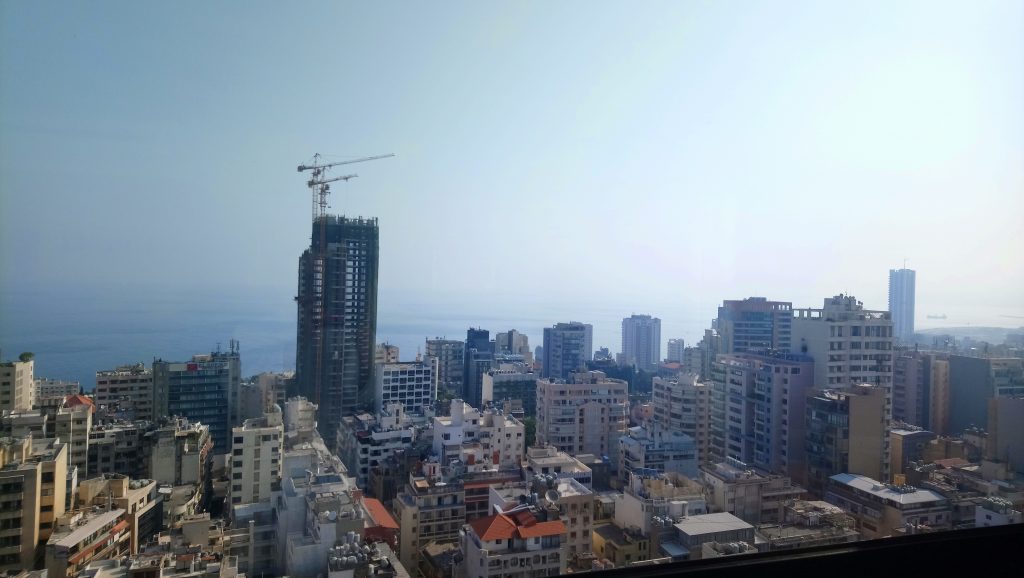 I arrived in the middle of the night and the next morning during breakfast I had the chance to meet up with my Machine Vision colleague Marianne Gunderson who was also presenting at the conference and a nice surprise was that Cesar XX a friend from Linz was staying in the same hotel.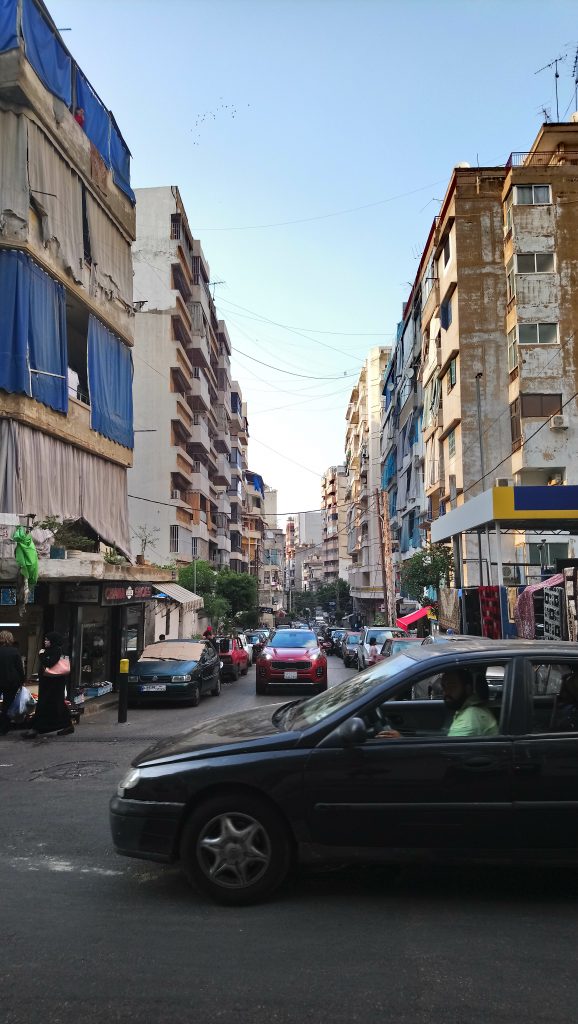 Often together we walked through the streets of Beirut for about a half an hour which it took to get from our Hotel in Hamra to the main conference venue which was the Lebanese International University.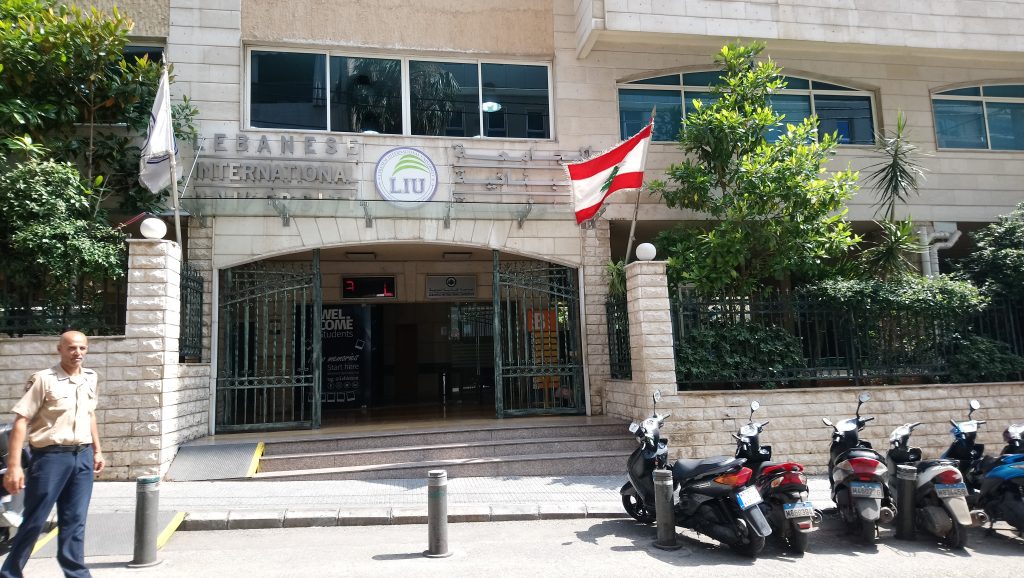 The first conference event took place on 11th of June when we were invited to the opening reception and greeted by the Patronage of the event His Excellency The Minister of State for Foreign Trade Mr. Hassan Mourad. A very official start soon became more relaxed when having the opportunity to eat some excellent Lebanese food with the other participants.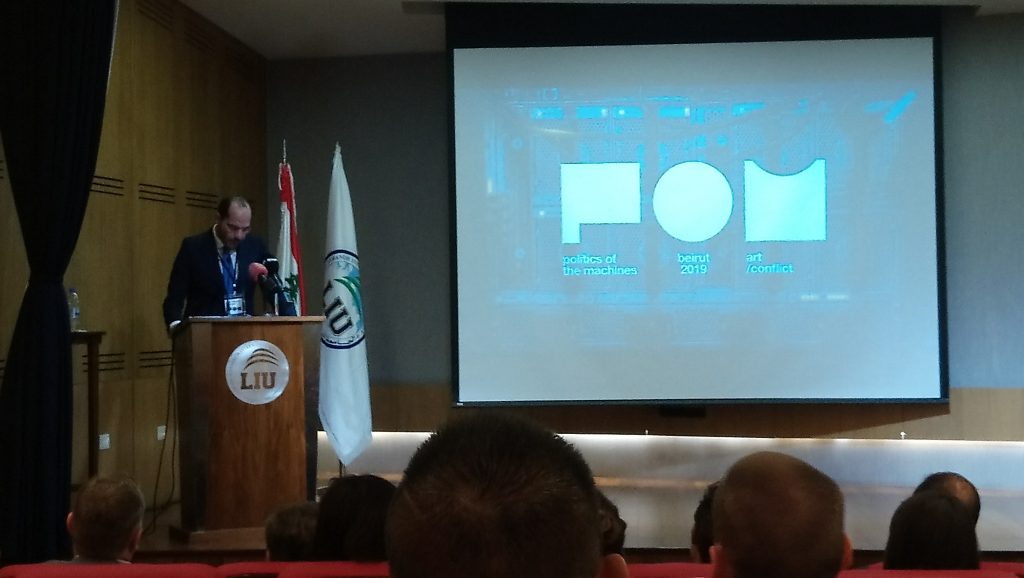 The next morning the actual conference program started. I was lucky to present in the first session, however there were some startup hiccups with the organization of the event. We were changing the room and had some tech issues, yet ready to start on time. A less fortunate thing, perhaps due to inexperienced planning, was that me and the moderator ended up being the only ones showing up for the panel. However this worked out to my advantage having some extra time to finish my presentation and plenty of feedback and an interesting discussion.
The advantage to present early on in the conference is the relaxed feeling of "having it done", as well as others approaching you personally knowing a bit more about my research interests.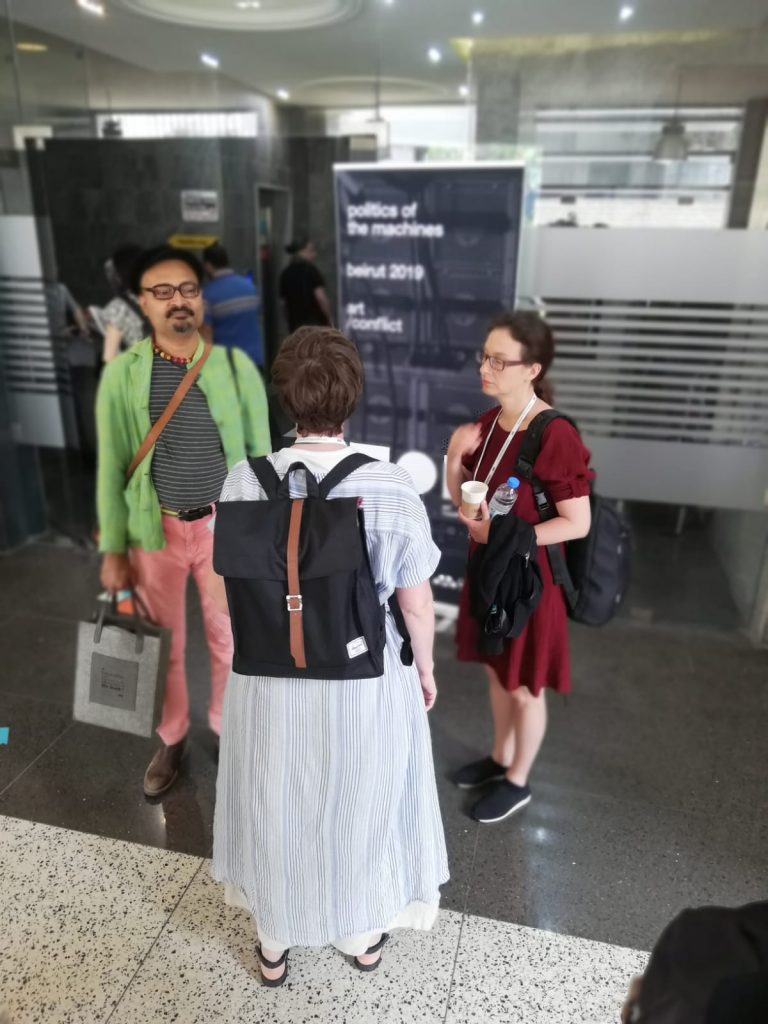 In the afternoon the The Battlefield of Vision: Perceptions of War and Wars on Perception track continued with presentations from. Konrad Wojnowski, Matthew Wraith, Rebecca Sanchez and Dejan Markovic . Konrad and Matthew presenting perspectives on the track theme embarking their presentations from Futurism and Avant-garde art, and Rebecca and Dejan talking about their experiences as a media editor experiences and artist.  Graz based Dejan's work was actually very relevant from my machine vision research. His work Shapes of Things Before My Eyes (2017) is a 4-channel video through the eyes of a rescue robot, 'Wowbagger'.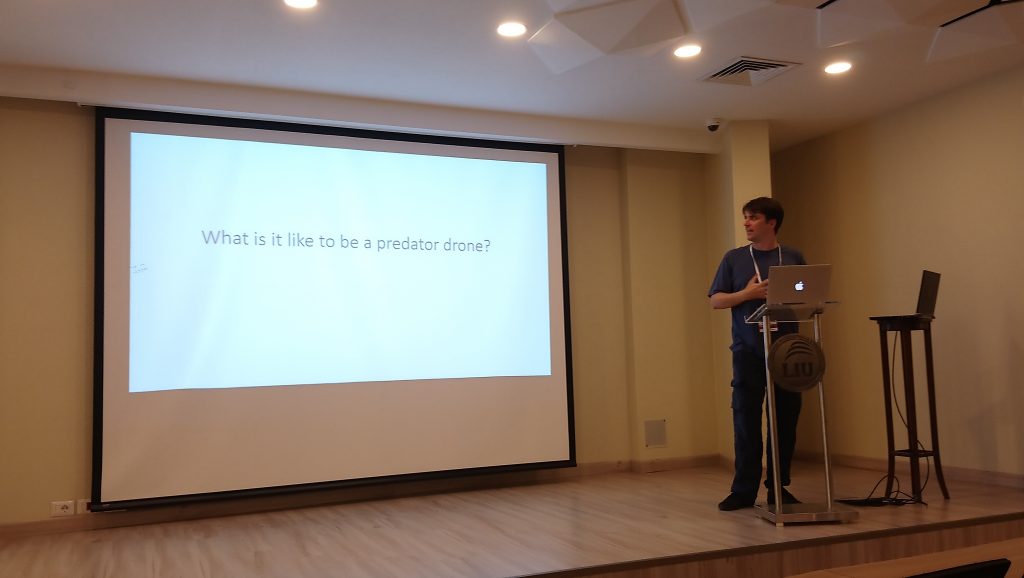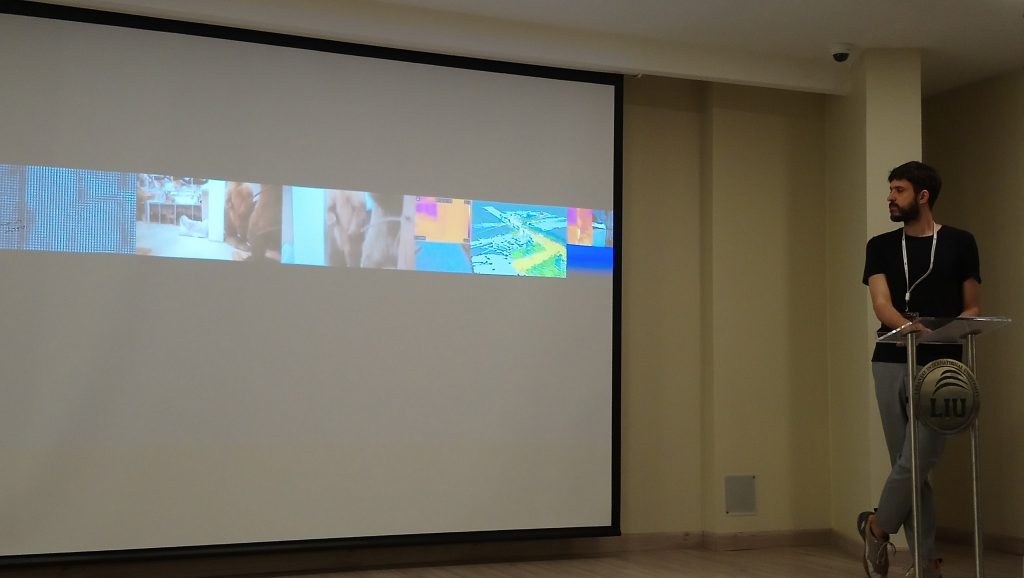 In the second afternoon track  I could learn more about artworks using machine learning. Two very interesting presentations from Tivon Rice (http://www.tivonrice.com/) and Jukka Hautamäki (https://jukkahautamaki.com/), both presenting highly interesting use of neural networks in a body of artworks. Definitely revisiting their websites when adding works to the machine vision database. Tivon is also one of the first artists to collaborate with Google AMI – The Artists and Machine Intelligence research group and has elaborate insight in Artificial Neural Networks. He has used tools such as the neural-storyteller that tells stories about images and can use mimic the style of an author's writing or an music artist's lyrics. In Environment built for absence (an unofficial/artificial sequel to J.G. Ballard's "High Rise") he uses J.G. Ballard's style to describe 3D scans of the 2017 demolished Netherland's Central Bureau of Statistics office.
Tivon's work was definitely the highlight of the quite modest exhibition in the university Multipurpose room.
Selected works from the POM exhibition: (left) Environment Built for Absence(an unofficial/artificial sequel to J.G. Ballard's "High Rise") byTivon Rice, (middle) AAVM – Automatic Art Validating Machine (2019) by Tarek Mourad,, (right) Connect, a Virtual Family Album by Dimitri Haddad, 2015-2016.
Jukka presented his GAN work and argued that emerging easy to use GAN generators can make anyone an AI artist. Though I think in everyone hands the neural aesthetics can become just a kitschy style, and artist must find more insightful was of using it. However a playful GAN app in everyone phone might work as a media literacy tool (perhaps it could be used in parallel with discussing Deep Fakes).
Day 2 of the conference ended with Soh Yeong Roh very personal Keynote How I stumbled into Neotopia describing her journey as Nabi Art centers director. Perhaps cultural and disciplinarian differences became evident in the Q&A session. Audience members were questioning if finding solutions by developing technologies for problems that are caused by it is the right way to go as well as inquiring  about Soh Yeong Roh's definition of art.
Morning of Day 3 and (the second day of conference tracks), I choose to join a combo panel presenting papers from two tracks: Artificial intelligence for art AIA: Computational creativity, Neural networks, Simulating human activity  and Fourth Industrial Revolution (IR 4.0): Art, Cyberphysics, Automated creativity. Both track abstracts were interesting, however there was little for me to bring out of the presentations even if Juan Carlos Duarte Regino's presentation Radio Neural Networks was well done and interesting as he explained how his work with neural networks and sounds was inspired by composers such as John Cage.
Vienna based Ingrid Cogne and Patrícia J. Reis. moderated several panels for their track: Body-politics of the machines:Troubles WITH/IN/OUT art, body, perception, politics, and technology. They had invested a lot of time in planning their panels which was of advantage of course for them but for the audience as well. I had the chance to see a panel with Afif Dimitri Haddad who in Transcending the Body Through Movement, Perception and Te c h n o l o g y described experiences of working with technology from the perspective of contemporary dance. Diego Maranan presented his and Agi Haines', Frank Loesche's, Sean Clarke's, Patricia Calora's, Angelo Vermeulen's, Pieter Steyaert's and Jane Grant's collaborative work RE/ME: An immersive installation for reimagining and resculpting bodily self-perception that they formed in the context of Hack the Brain EU-event (https://re-me.cognovo.org/). The most relevant presentation in this track was Mitra Azar's POV-matter and machinic POV between affects and Umwelts. His presentations filled with relevant theory offered a analysis how the panopticon has changed towards a POV-opticon revering to the Point of View (POV) from cinematic studies. Definitely need to revisit his writings to get my head around this very intense 15 minutes.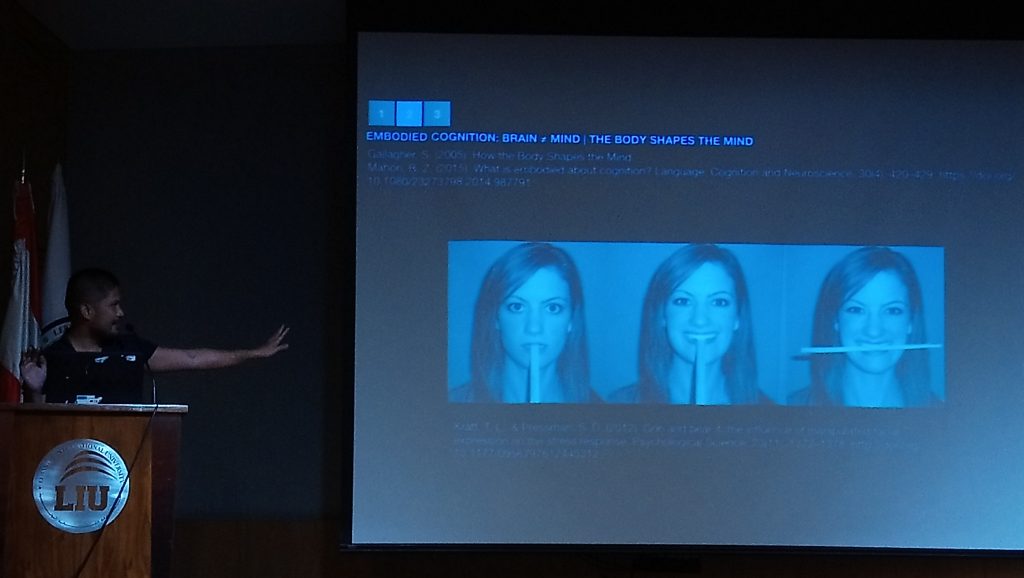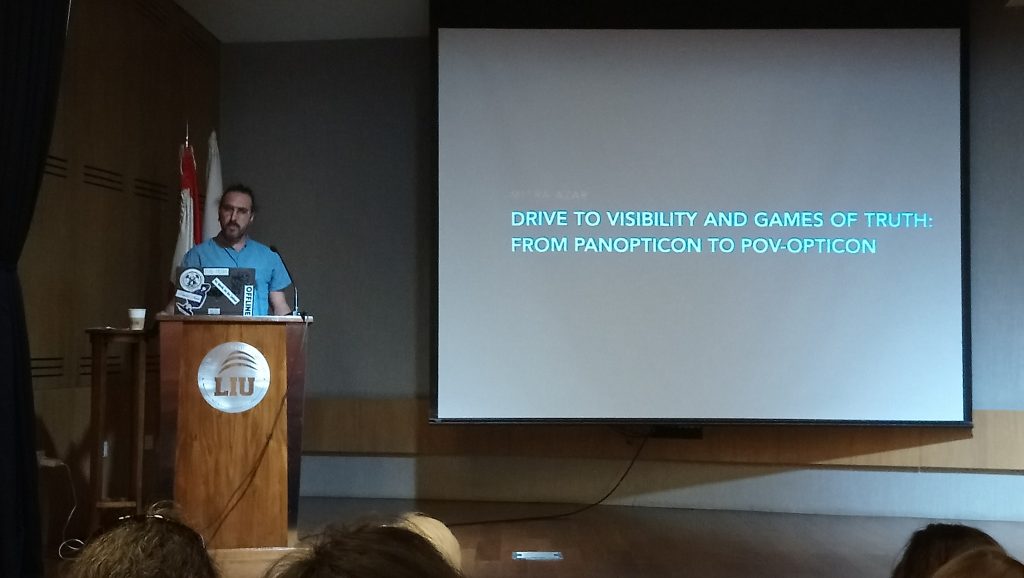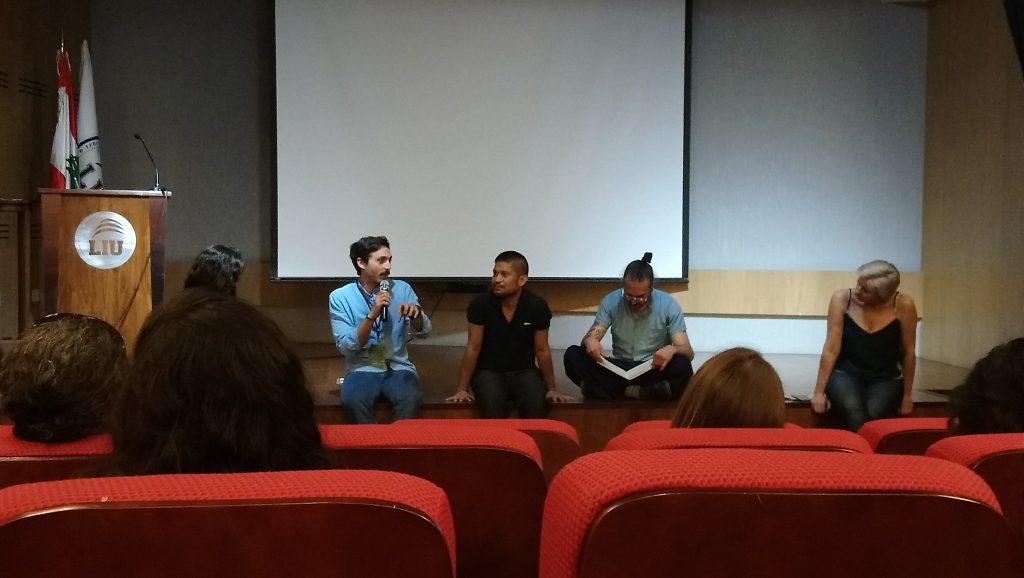 Next we had a transport to the second main venue of the conference the Orient Institute where i joined Jan Løhmann Stephensen's lecture Towards a philosophy of post-creative practices as a part of the Fourth Industrial Revolution (IR 4.0): Art, Cyberphysics, Automated creativity track. A presentations that embarked on a quest of exploring human machine creativity taking the case of  Portrait of Edmond Belamy 's auction at Christies as a starting point. As intended the presentation lead to a discussion about the abilities of AI to autonomously create something unique which could be called art, in the following Q&A session.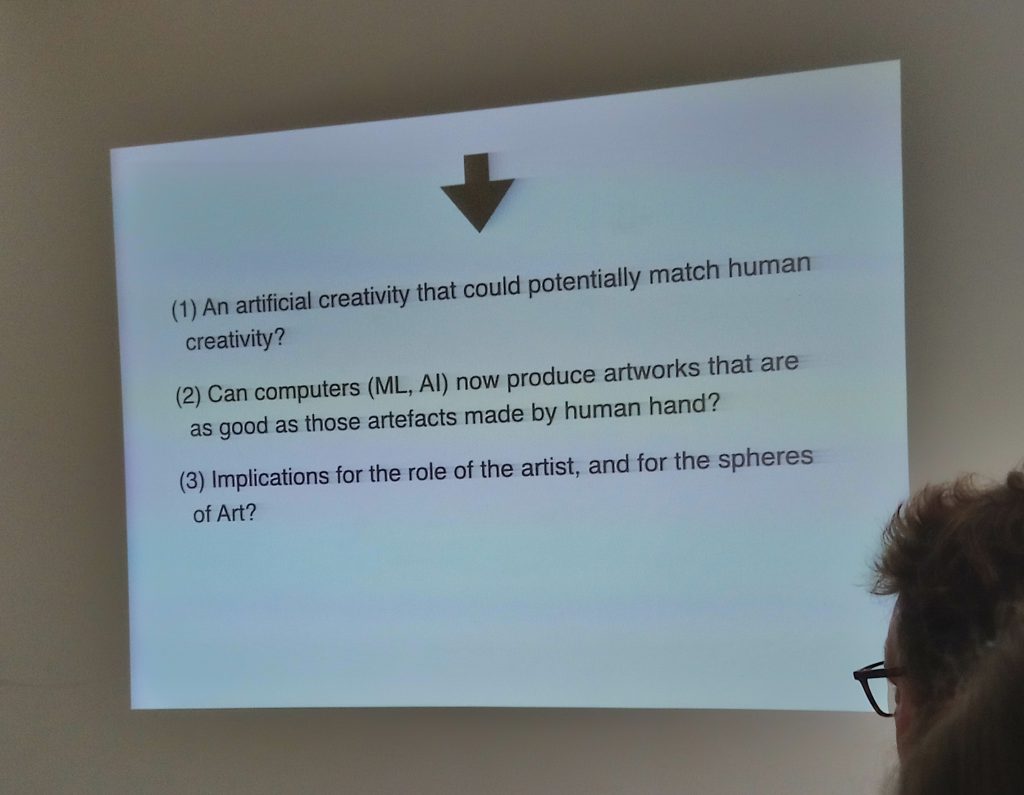 Day 3 ended with the second Keynote Art and Barbarism by Hubertus Von Amelunxen with the background in French literature, art history and philosophy Professor Von Amelunxen presented Algerian artist Adel Abdessemed's work questioning "Can art survive culture or can culture survive without art?" The Orient Institute provided an island of calm, green and culture in the middle of Beirut's busy streets, providing a stage to as what arts role in culture and politics is.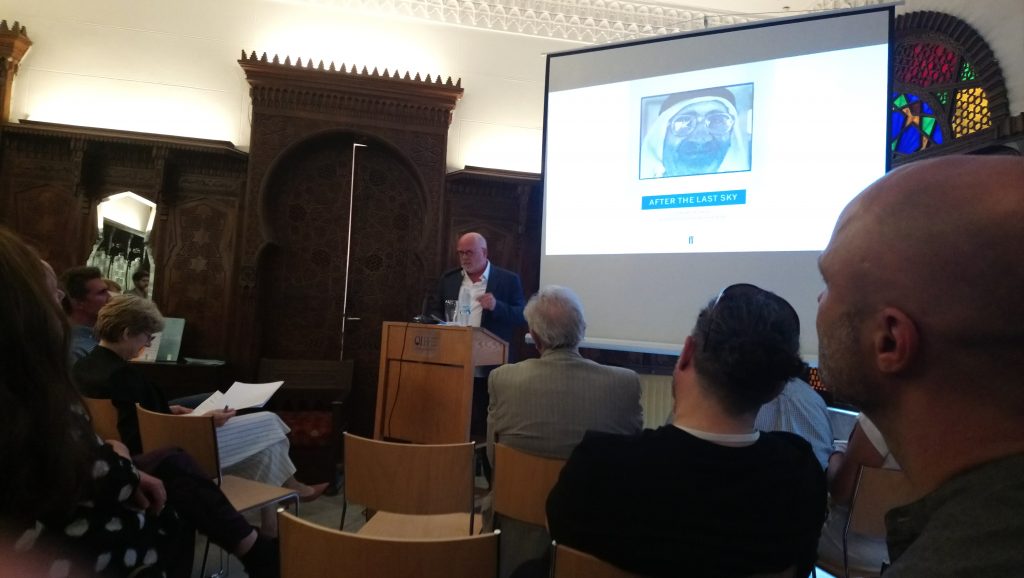 The day ended with an reception at the institute, yet again serving my favorite Lebanese food. Afterwards loosing track of where most of the participants headed for continuing the discussions of the day I ended up with an little group to visit a very interesting location on Hamra in Beirut: Metro al Madina – Cabaret & Pub, and had a chance to have a sneak peek on the show of the night.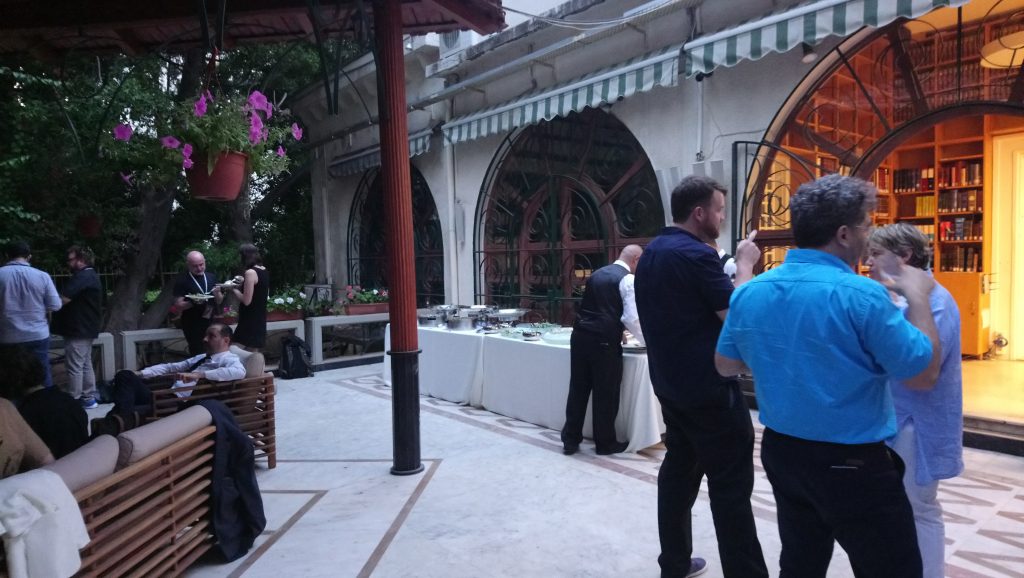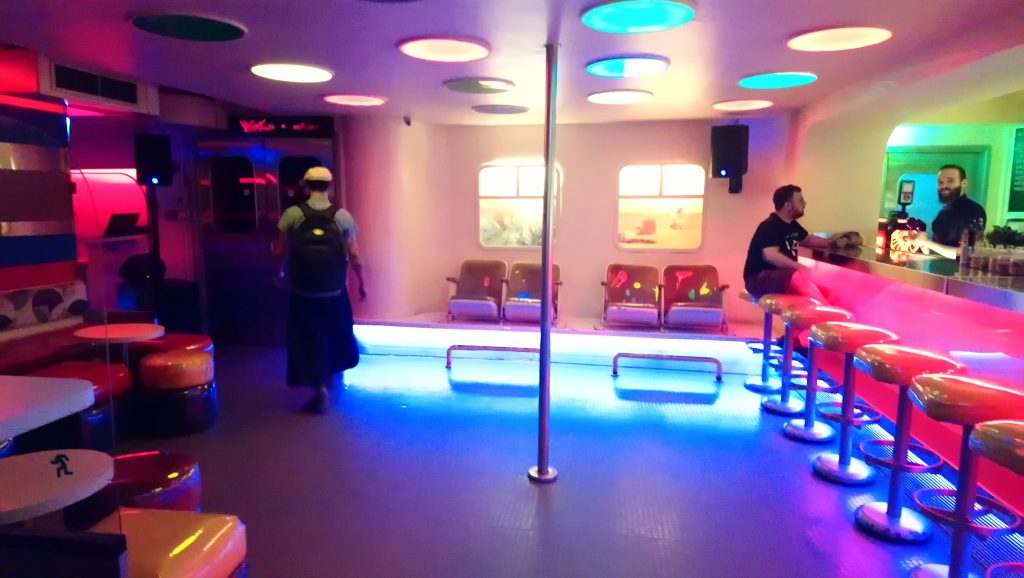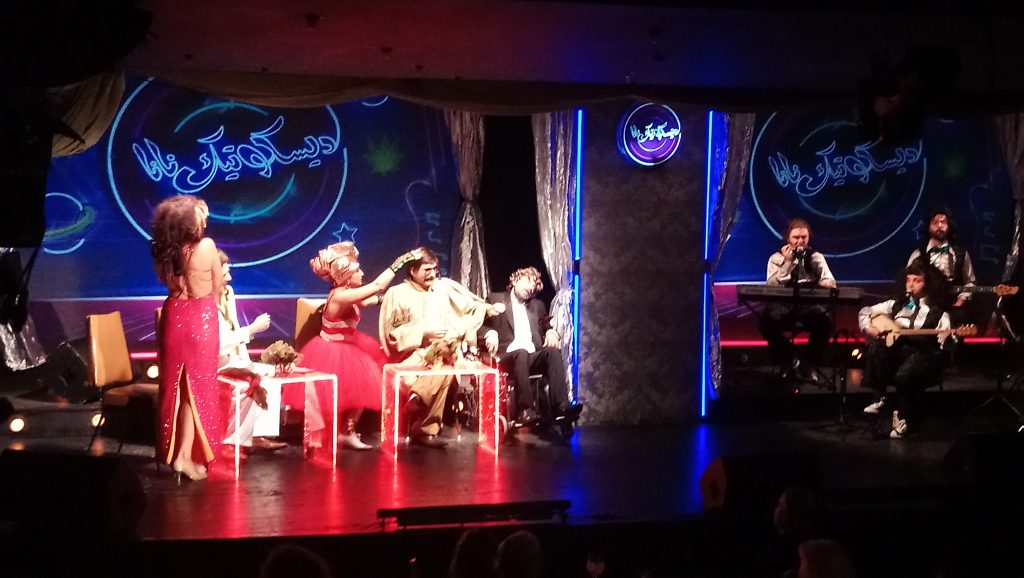 In the Permanent Telesurveillance: Privacy, data protection, panopticon track César Escudero Andaluz in his Data polluters: Privacy, vulnerability and counter-surveillance presented his method of analyzing art/design hacks. A method that would be relevant for me to look at, when as planed i start to write about facial recognition hacks in my third article. While we are friends from the time I was living in Linz and position our selves in the same media art community we had several interesting discussions during the confreres and he both reminded me and made me aware of several relevant artist and artworks I should have a look at.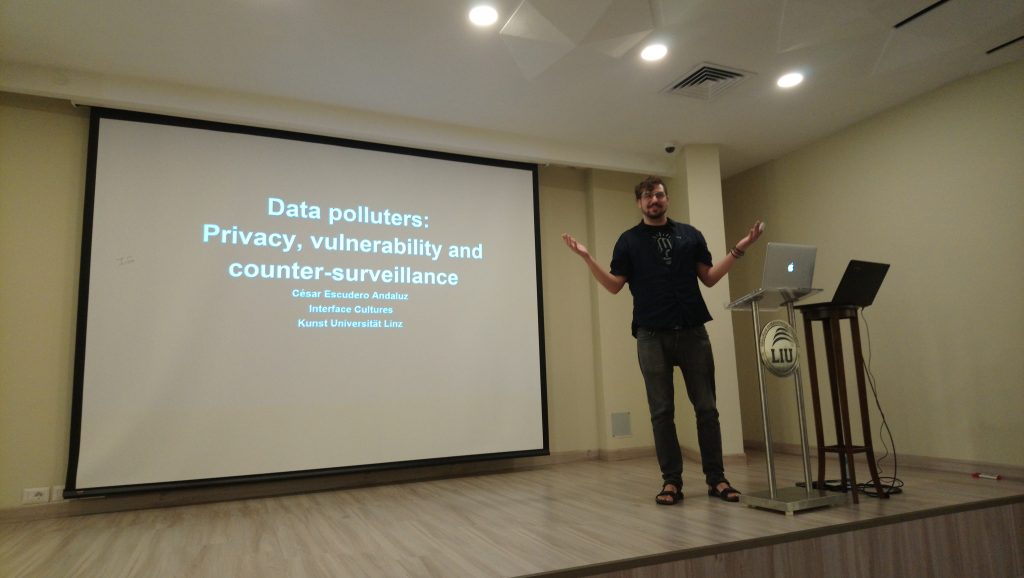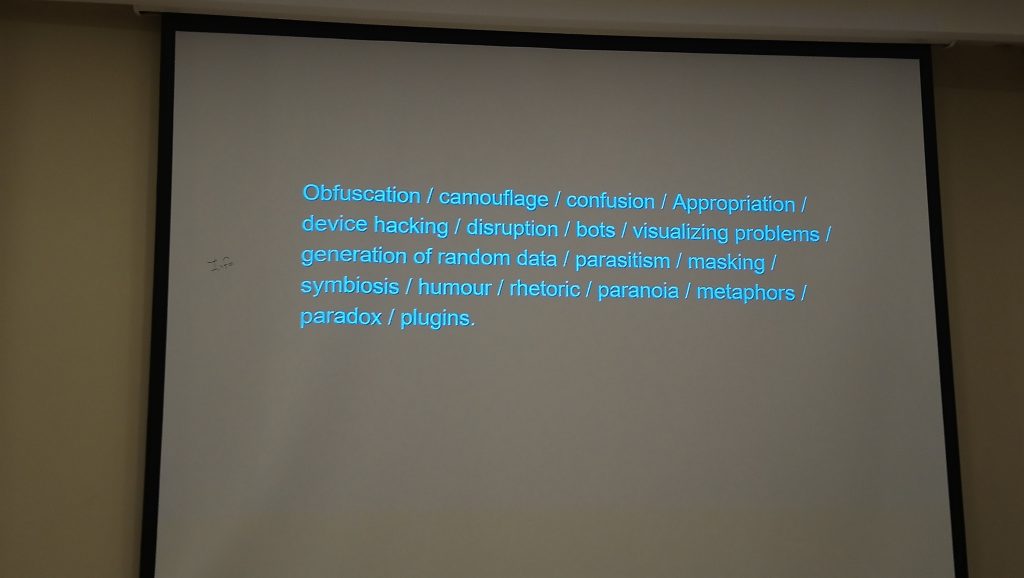 In the afternoon I had the chance to see my team member Marianne Gunderson's presentation: The Internet of Eyes – hostile devices in digital horror stories in the Internet of things: Dystopian Artificial Intelligence, Black Boxes track and then still move location and catch the panel discussion part of the Living machines: Wars within living organisms track with Pieter Steyaert, Angelo Vermeulen and Diego Maranan presenting Excavating abandoned artificial life:a case study in digital media archeology and Freja Bäckman's Frail Frames.
Marianne presenting how machine vision is portrayed in creepy-pasta stories.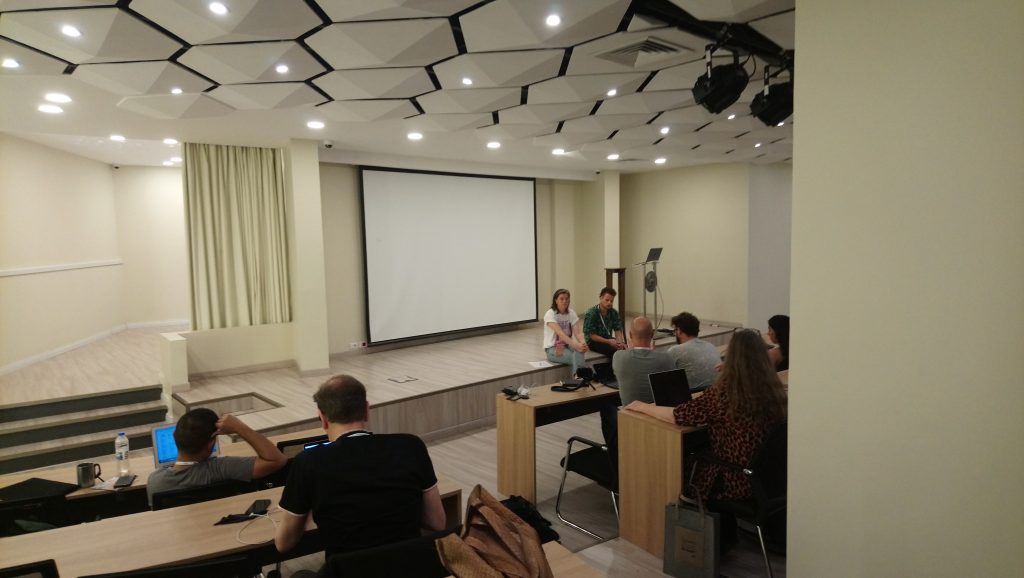 My last panel of the conference was Body-politics of the machines: Troubles WITH/IN/OUT art, body, perception, politics, and technology with Tiago Franklin Rodrigues Lucena presenting Designing a text-neck:the body-entertained and modified by the use of smartphone. Philosophy student Alina Achenbach in her Decolonizing the Digital? – Artistic Positionality& Post-Enlightenment Pathways for the Internet touch upon aerial images and provided me with an interesting reference to Caren Kaplan's Aerial Aftermaths that I have been reading and found very relevant. Design duo Michelle Christensen and Florian Conradi presented a series of smart home hacks in their presentation Open So(u)rcery: The Entangled Body as a DIY Counterapparatus.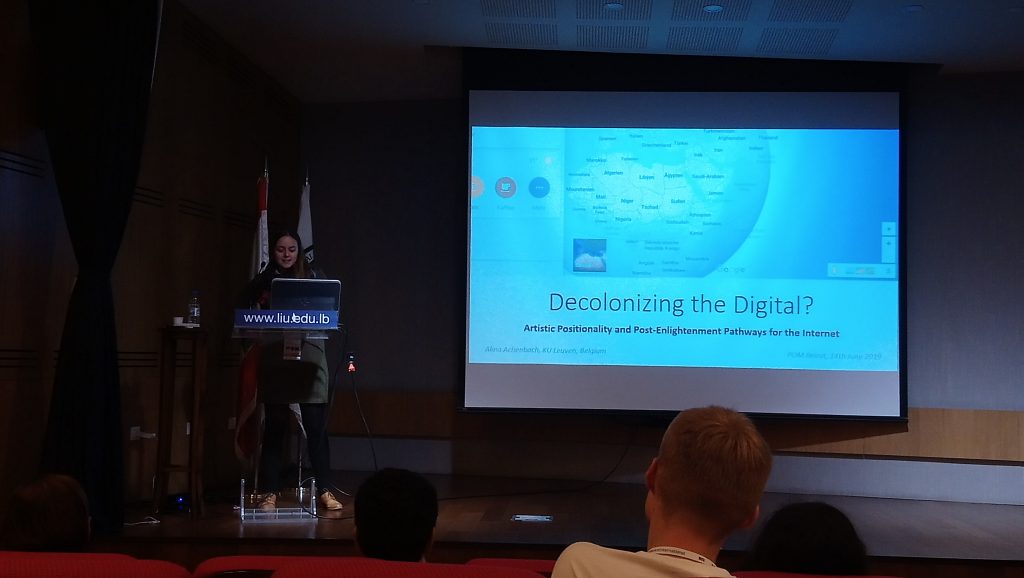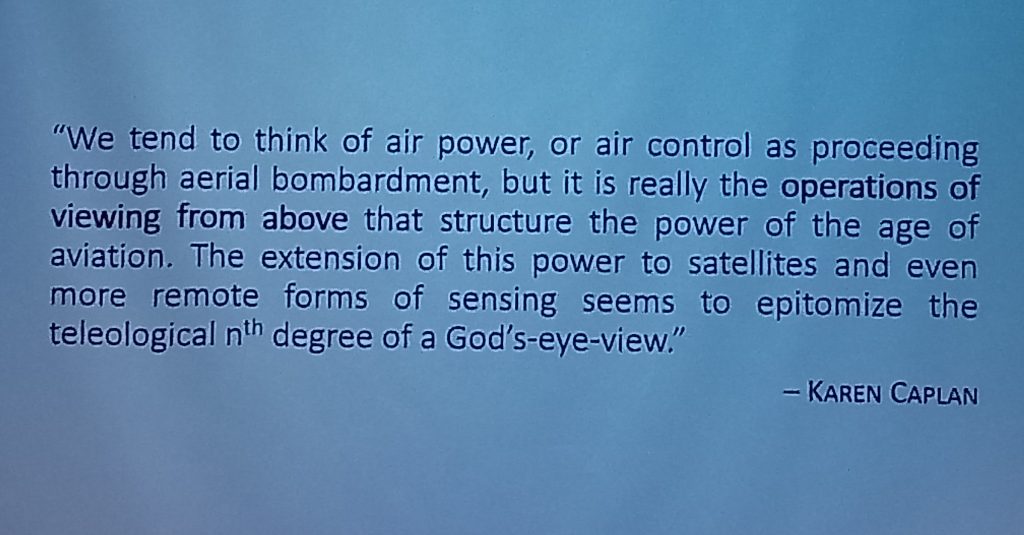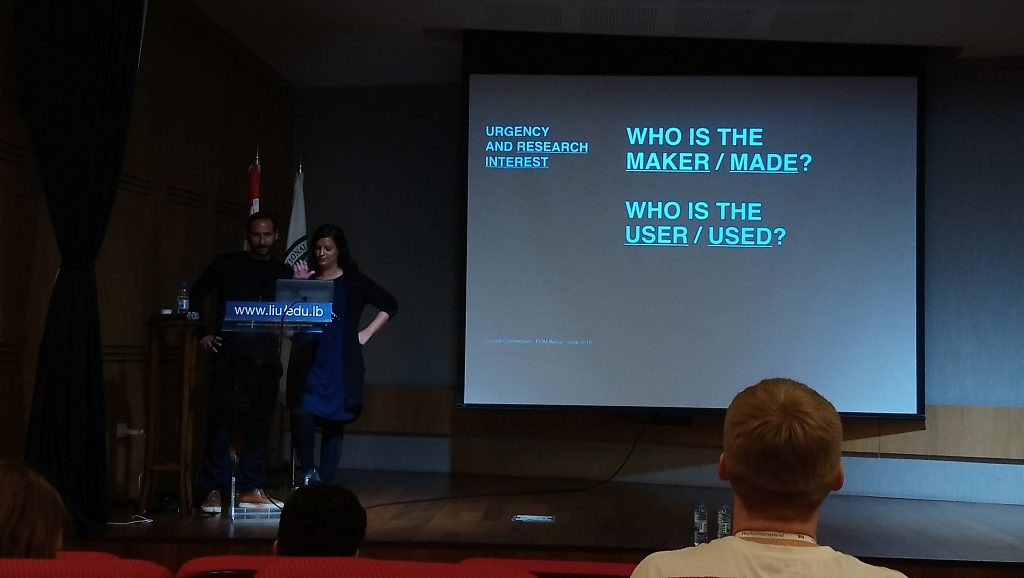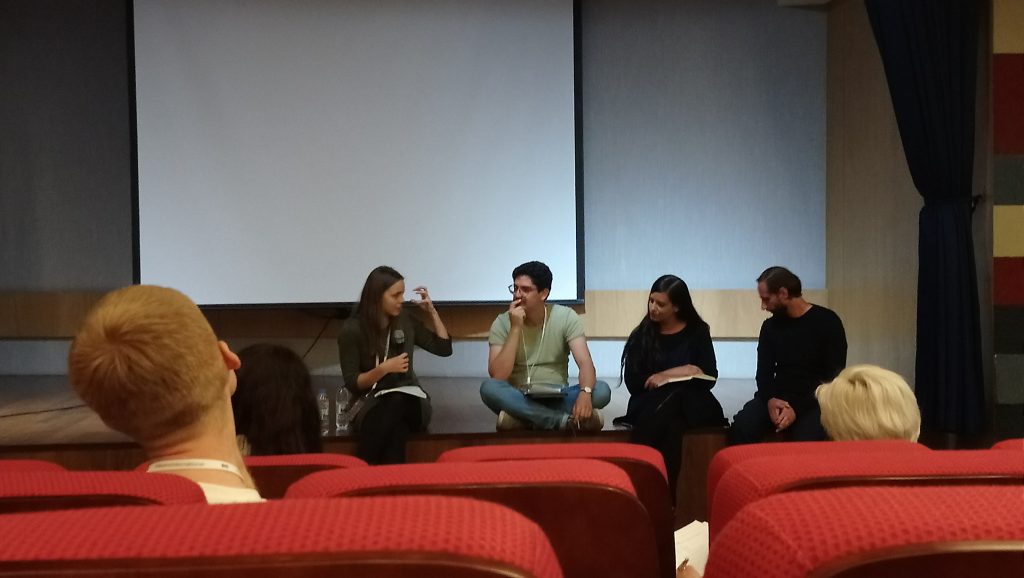 The conference ended with a closing party at the onomatopoeia – the music hub with some very improvised performances, philosophical debates as well as less serious chats among the participants. When the party moved to a rooftop rather far away I did a smart decision of returning back to the hotel. Due to this I was still able to make use of the next morning, catching the view of the sea before leaving for the airport to return home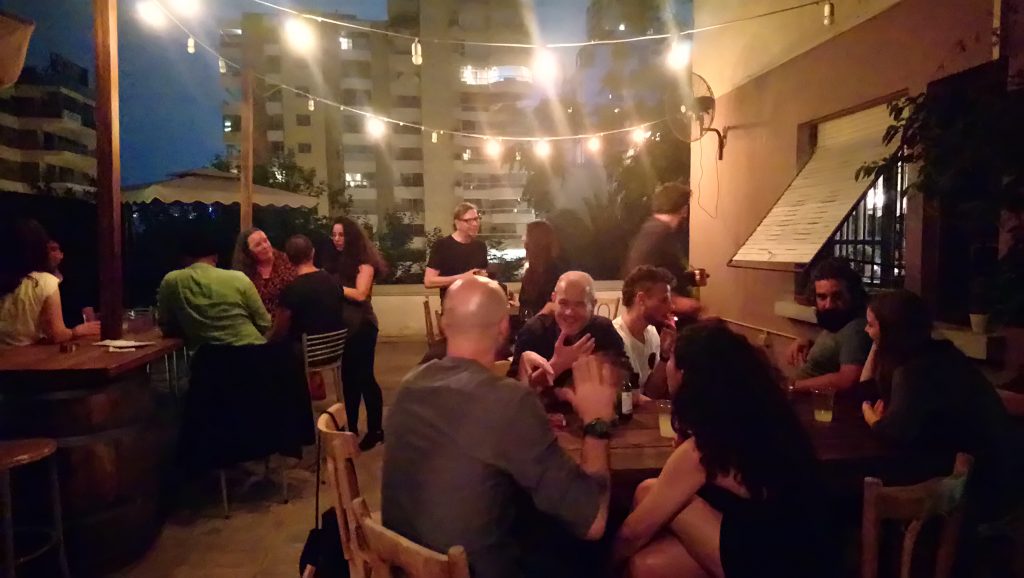 Last impressions of Beirut before leaving.