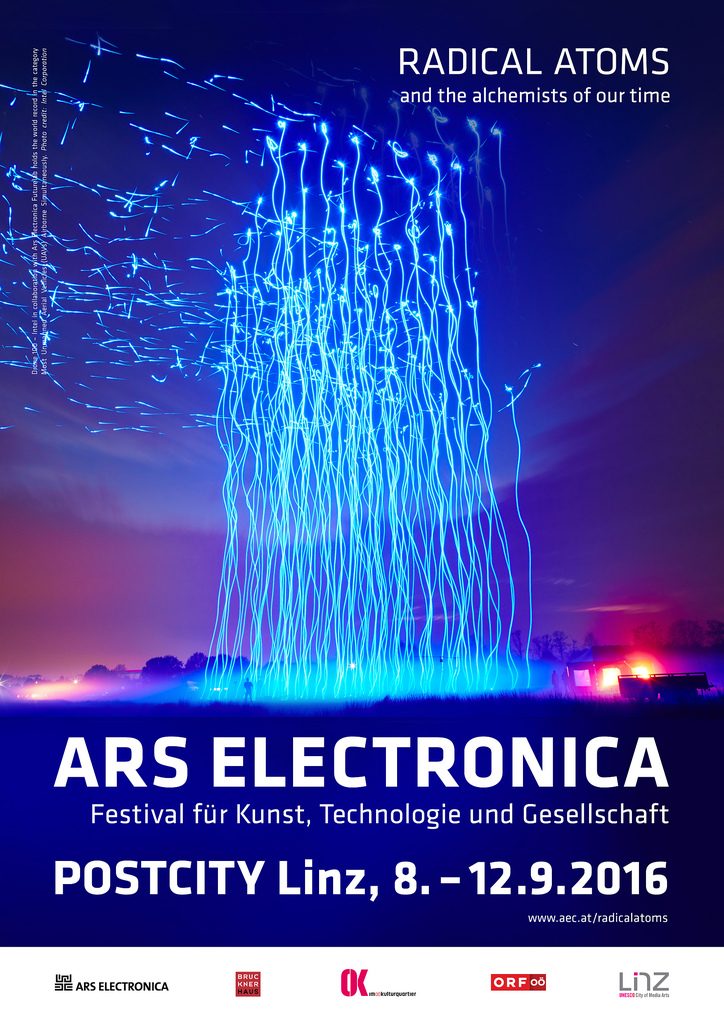 'BEHIND THE SMART WORLD RESEARCH LAB' presented at Ars Electronica 2016 LabOratorium exhibition
initiated by: Linda Kronman & Andreas Zingerle (KairUs) in cooperation with servus.at
Contributors: Fabian Kühfuß, Raphael Perret, Martin Reiche, Michael Wirthig, KairUs.
Additional credits: 'Behind the Smart World' – a project by Linda Kronman & Andreas Zingerle (KairUs) realised the first time in cooperation with servus.at as a research lab and an exhibition for the Art Meets Radical Openness 2016 festival in Linz, Austria.
Material sponsoring (e-waste): MGG – Müller Guttenbrunn Group, Amstetten (Austria).
General text:
Agbogbloshie is a district in the teeming metropolis of Accra in West-African Ghana. The world's largest electro-waste dump is located here. 22 hard-drives brought back to Austria from this dump are the starting point for the 'Behind the Smart World' research Lab. Alongside the material and exploitative dark sides of the dirty business with electronic waste. The project brings together artistic positions dealing with the value of digital information and our constant production of data. We leave not only material traces that have disastrous effects on people and our environment, but also digital traces, the value of which is to be called into question.
Booklet:
The Research lab + documentation video:
Some photos from the exhibition setup: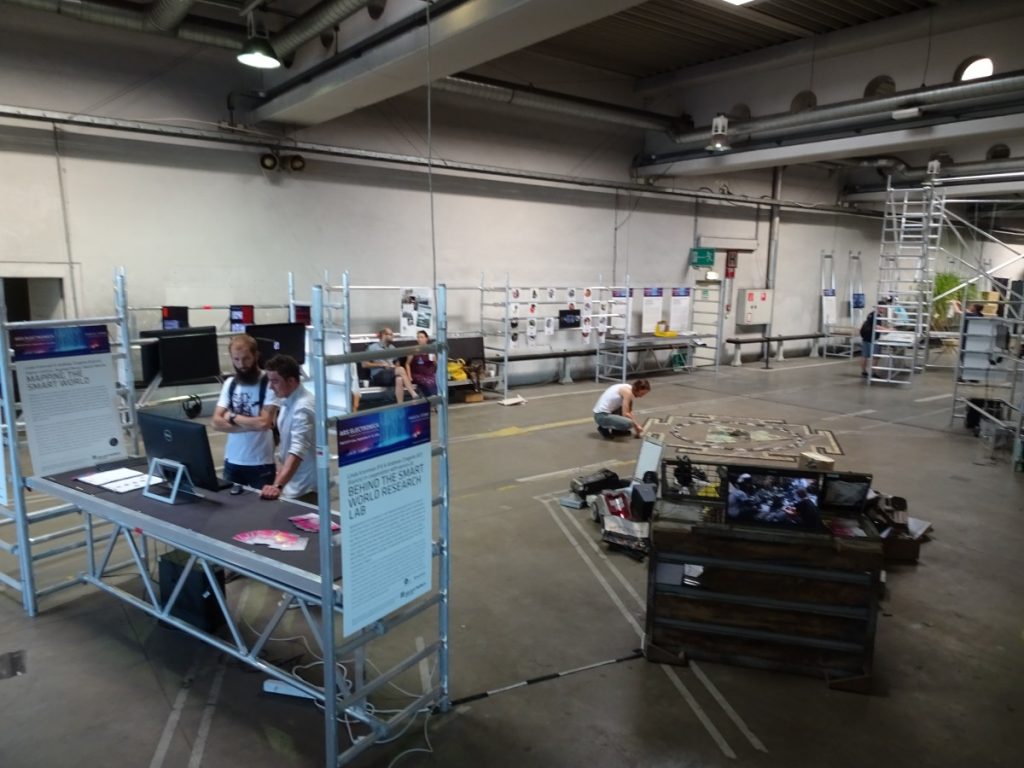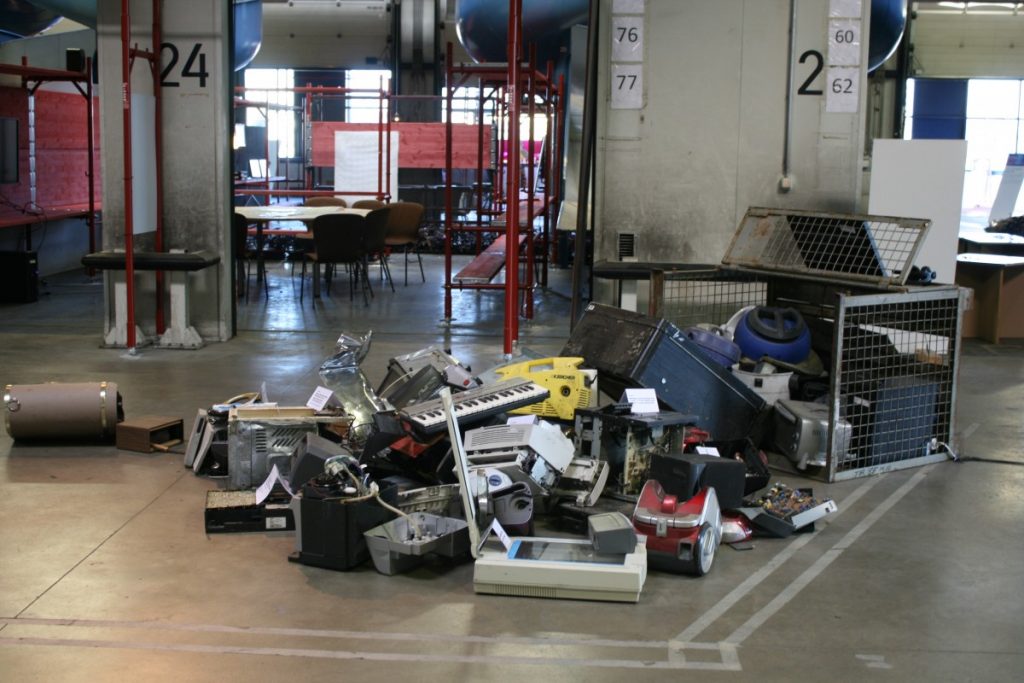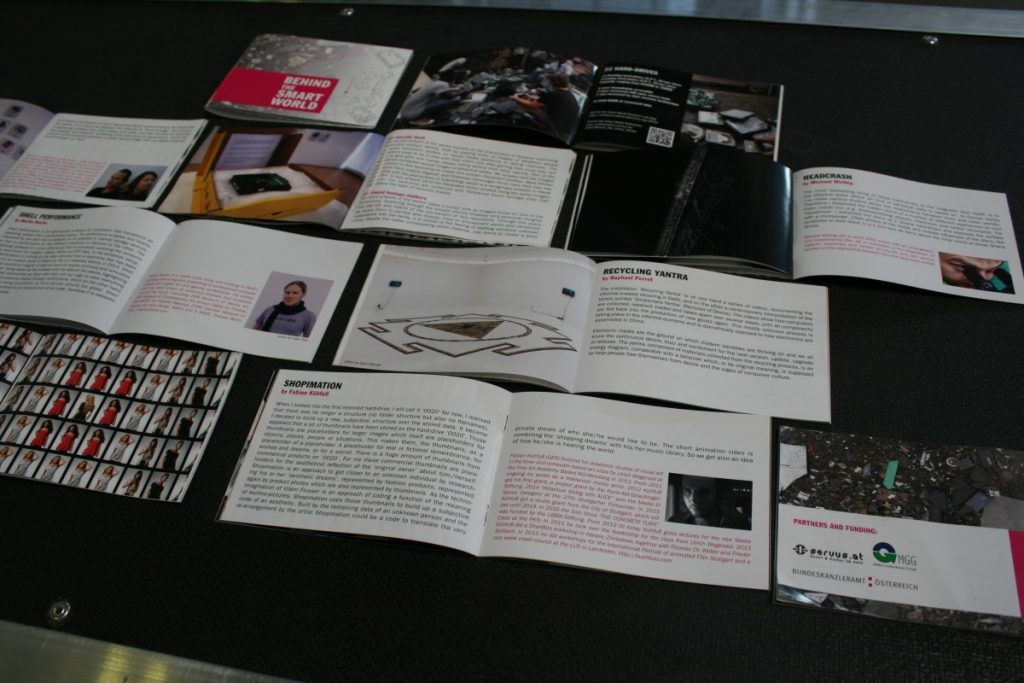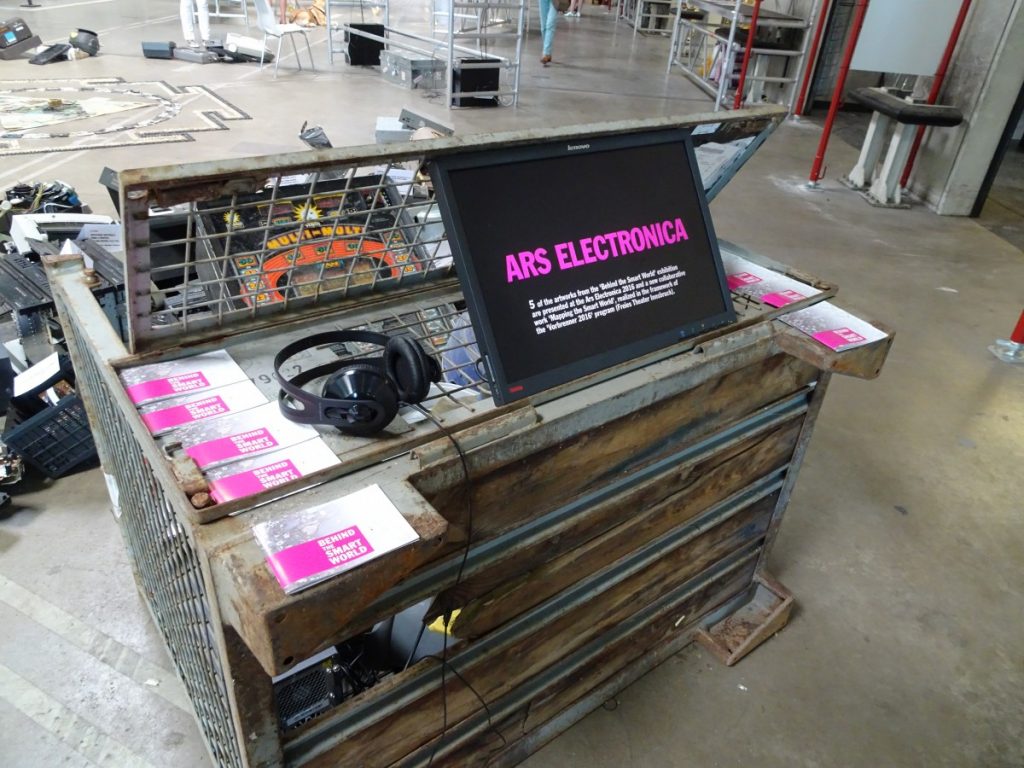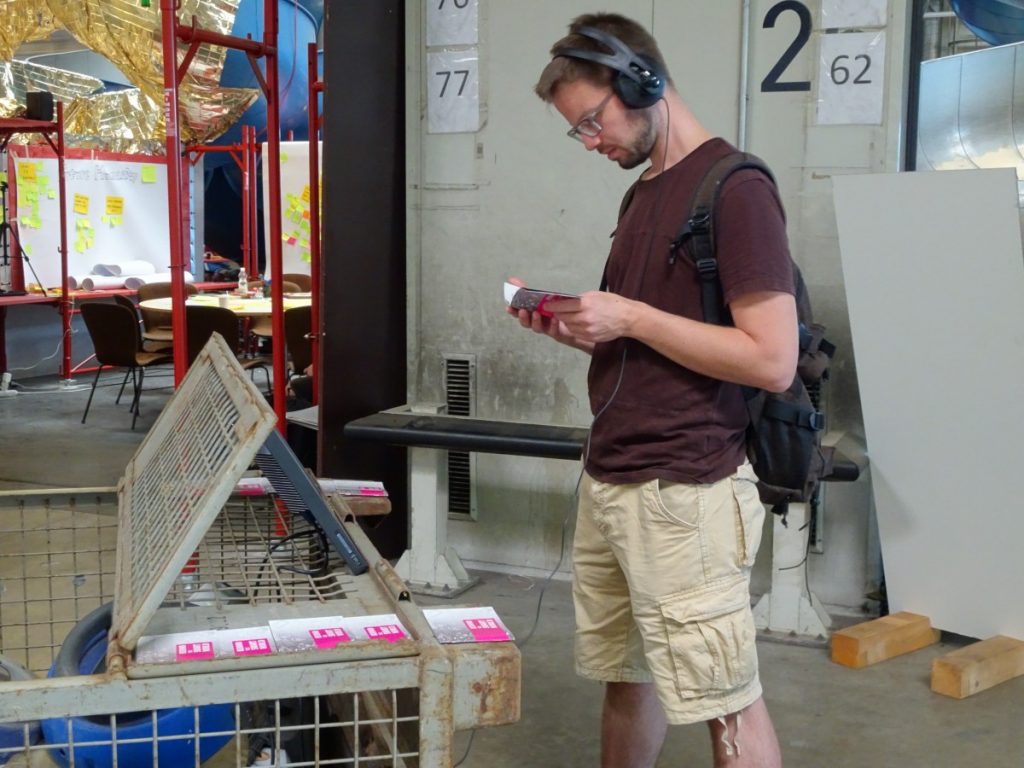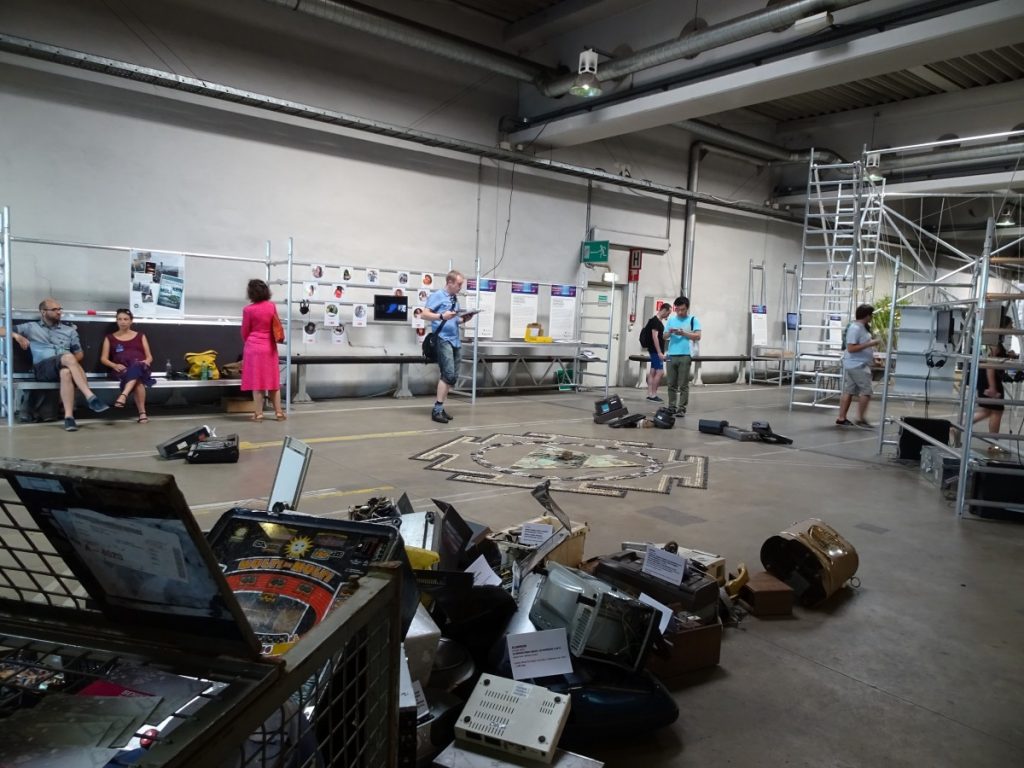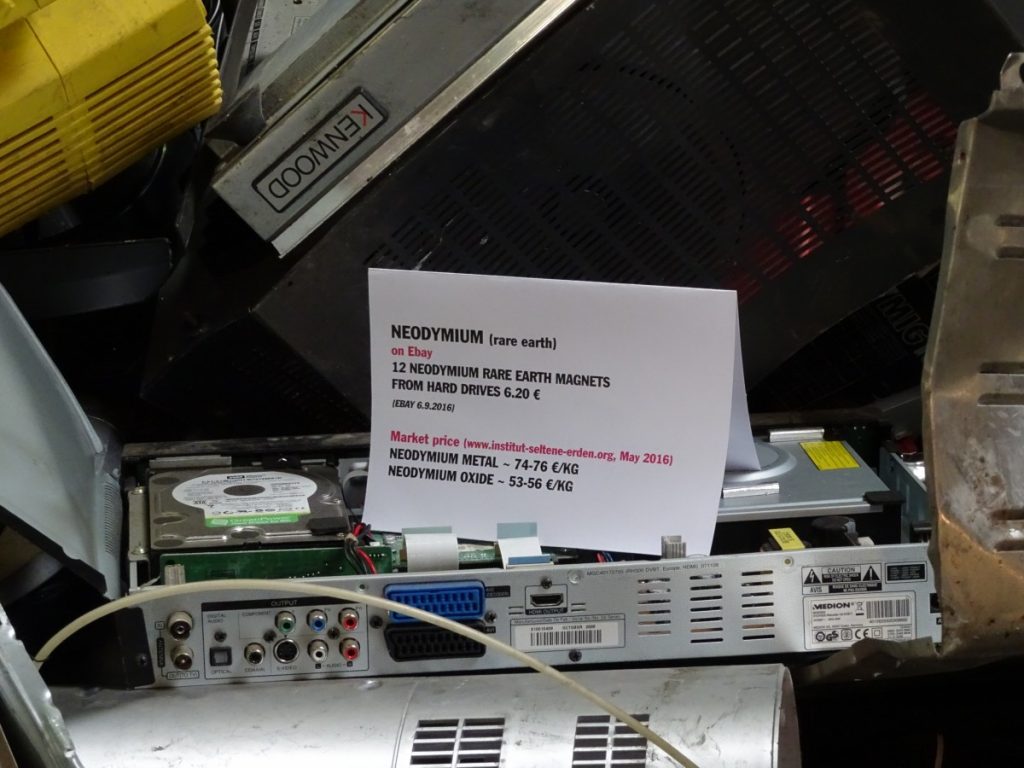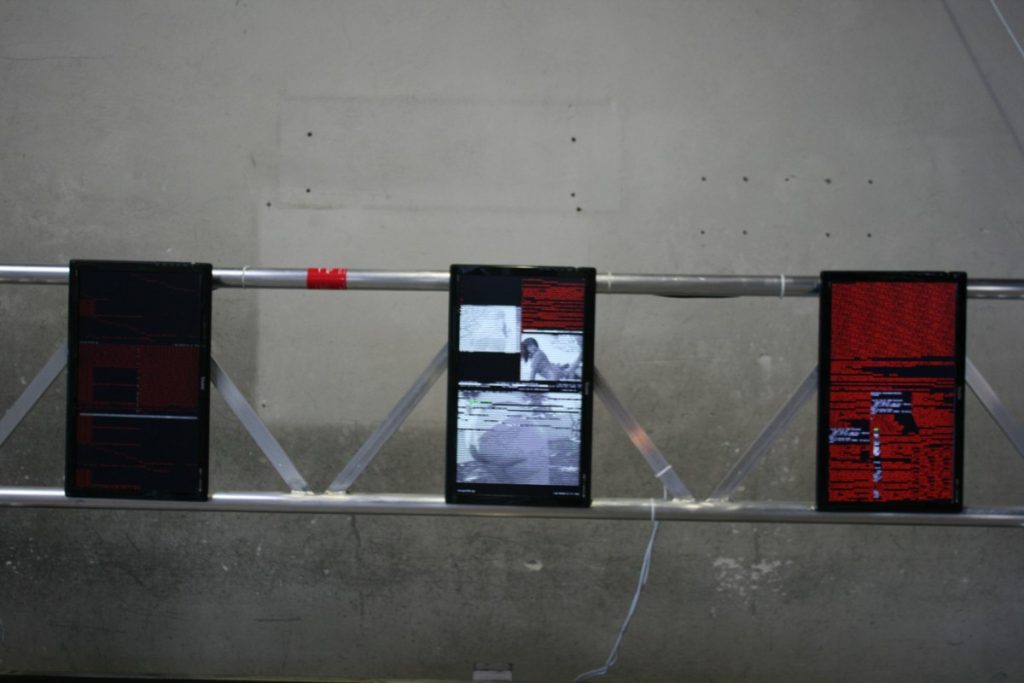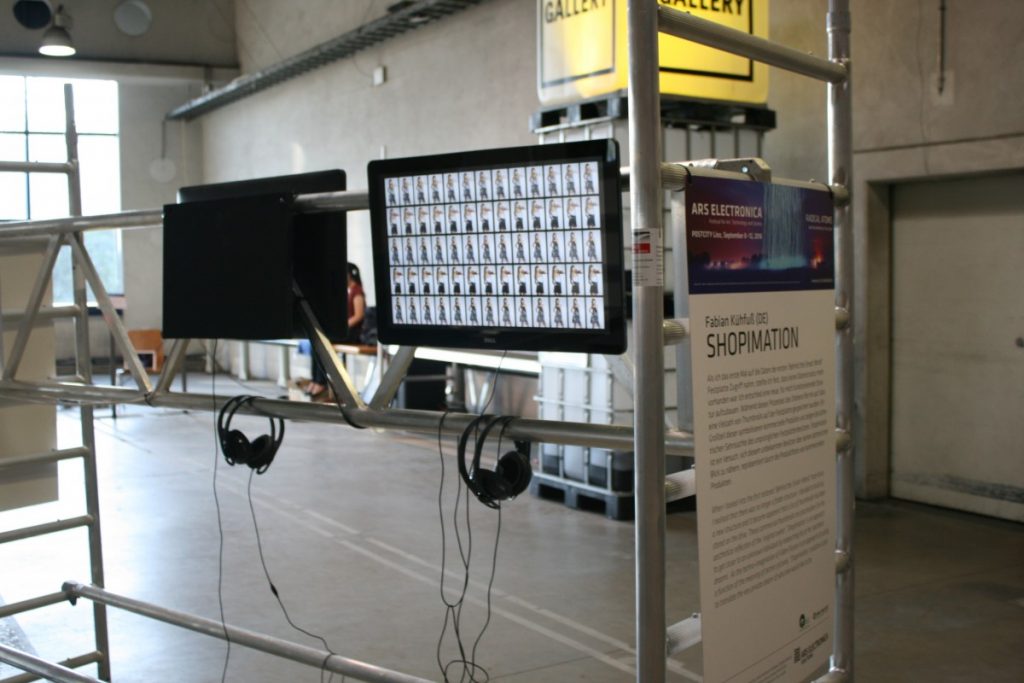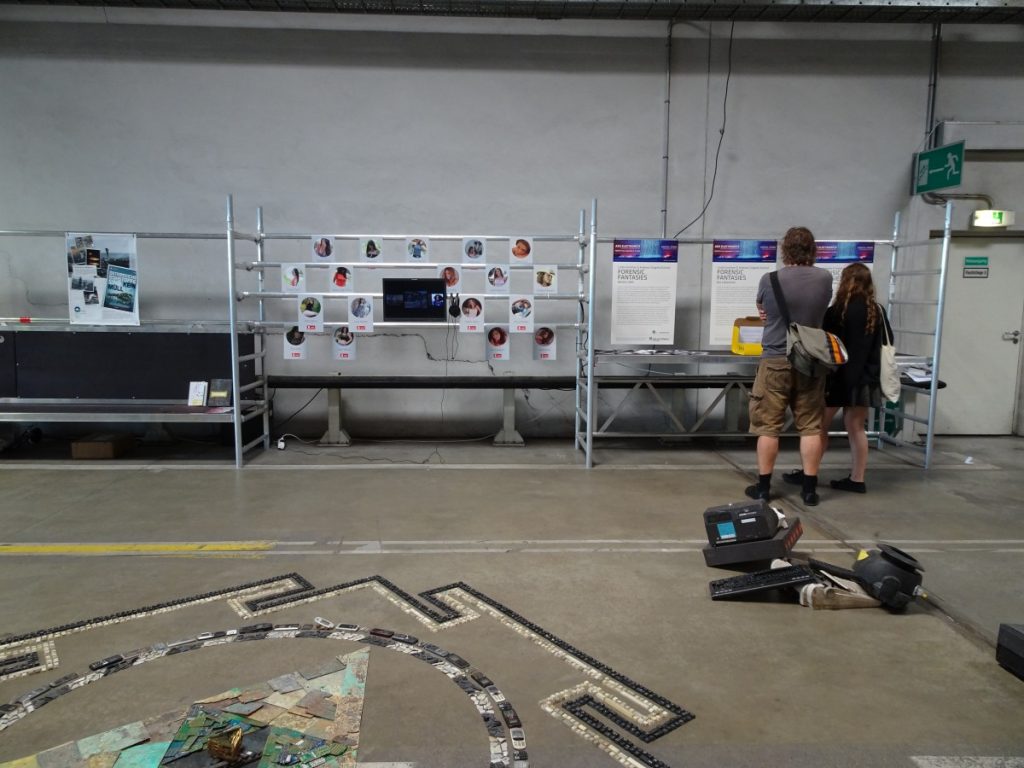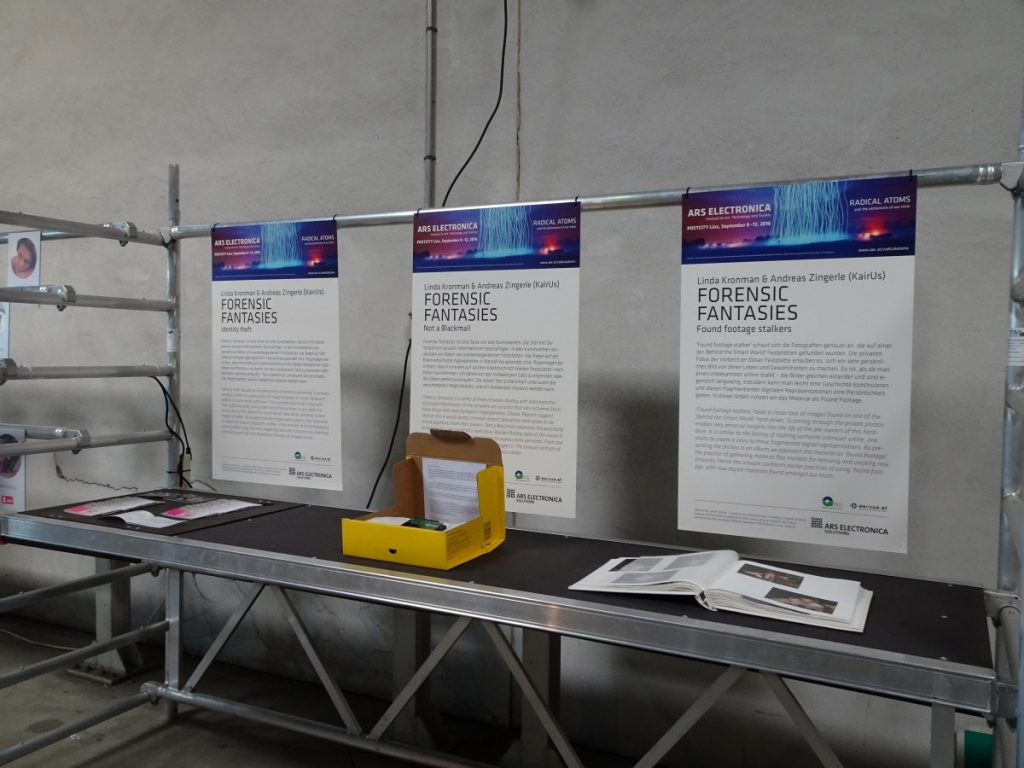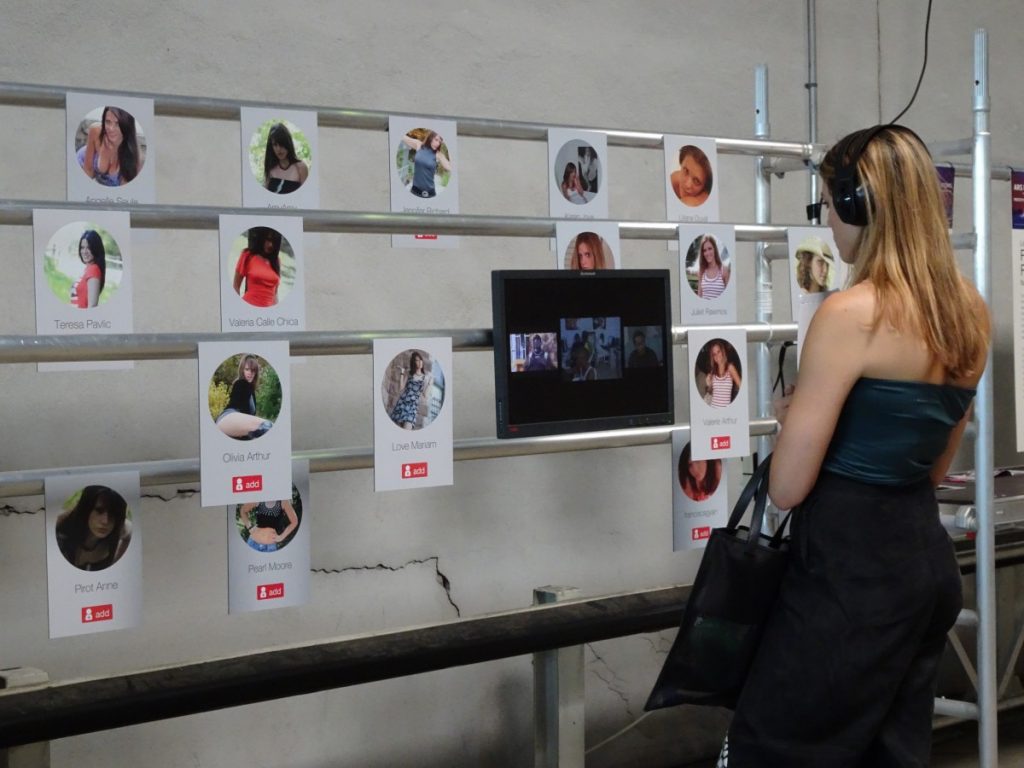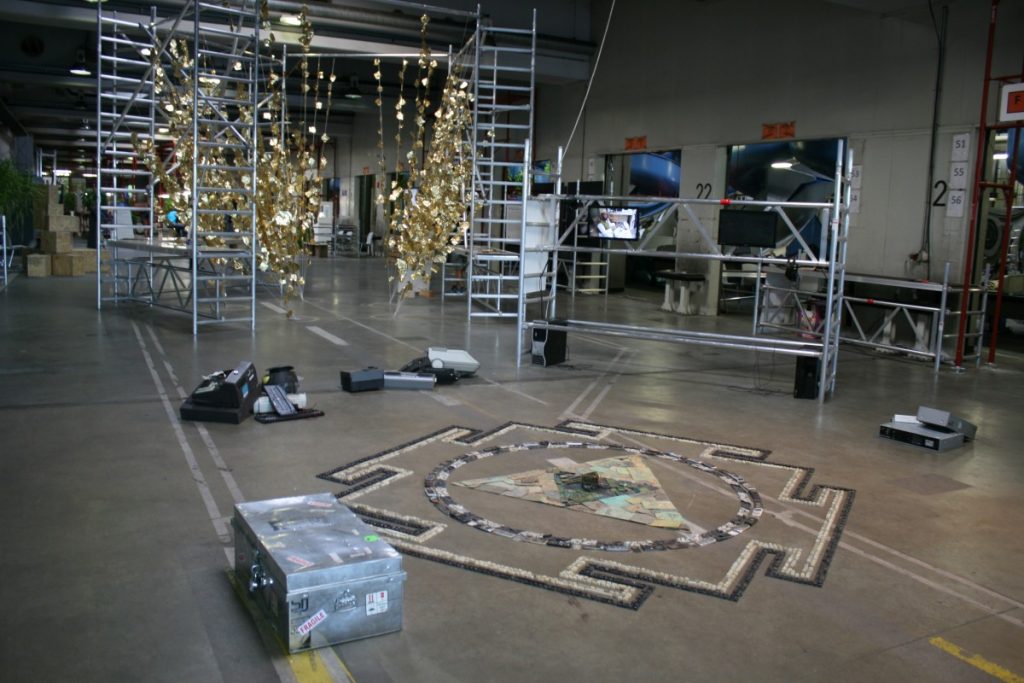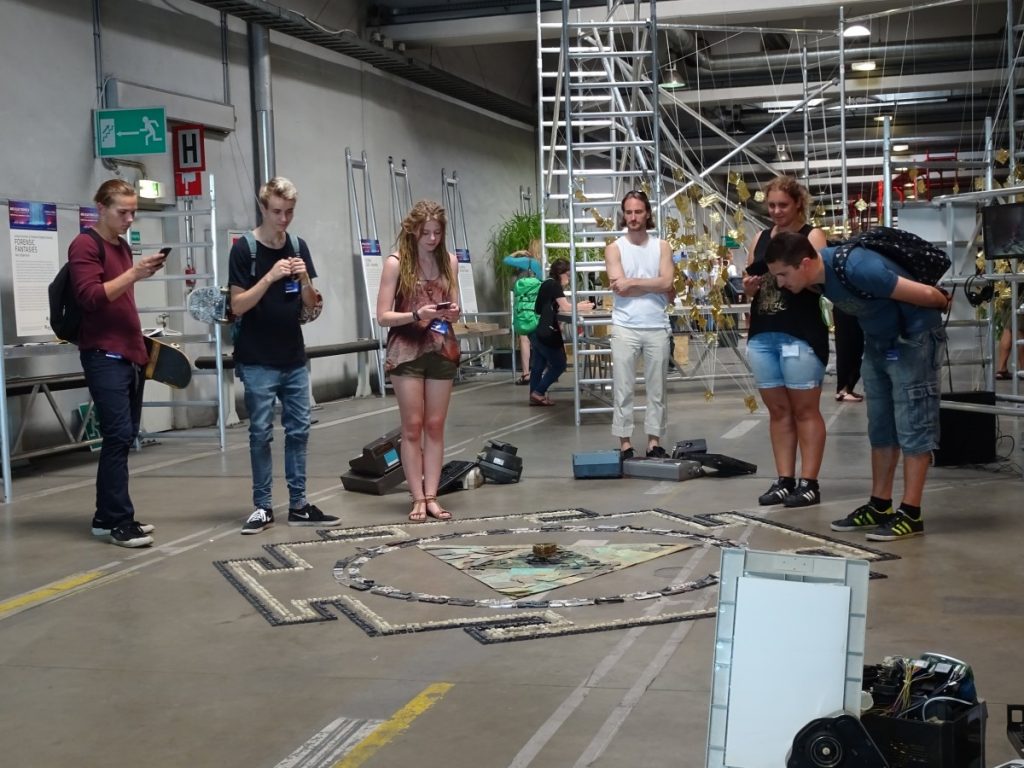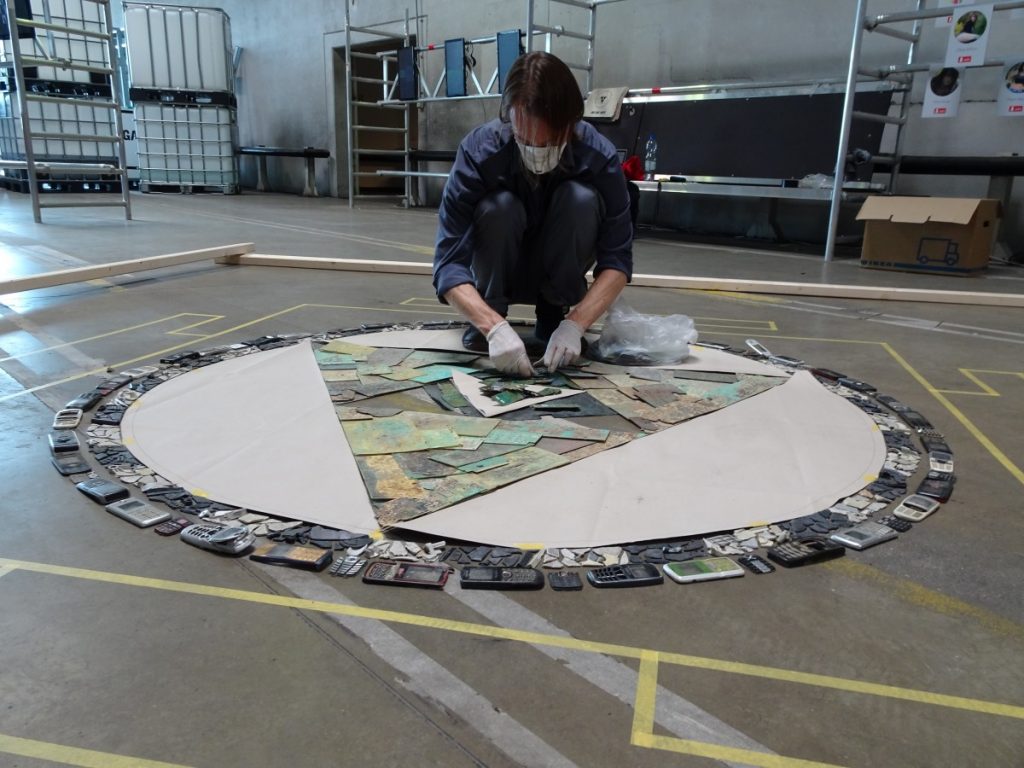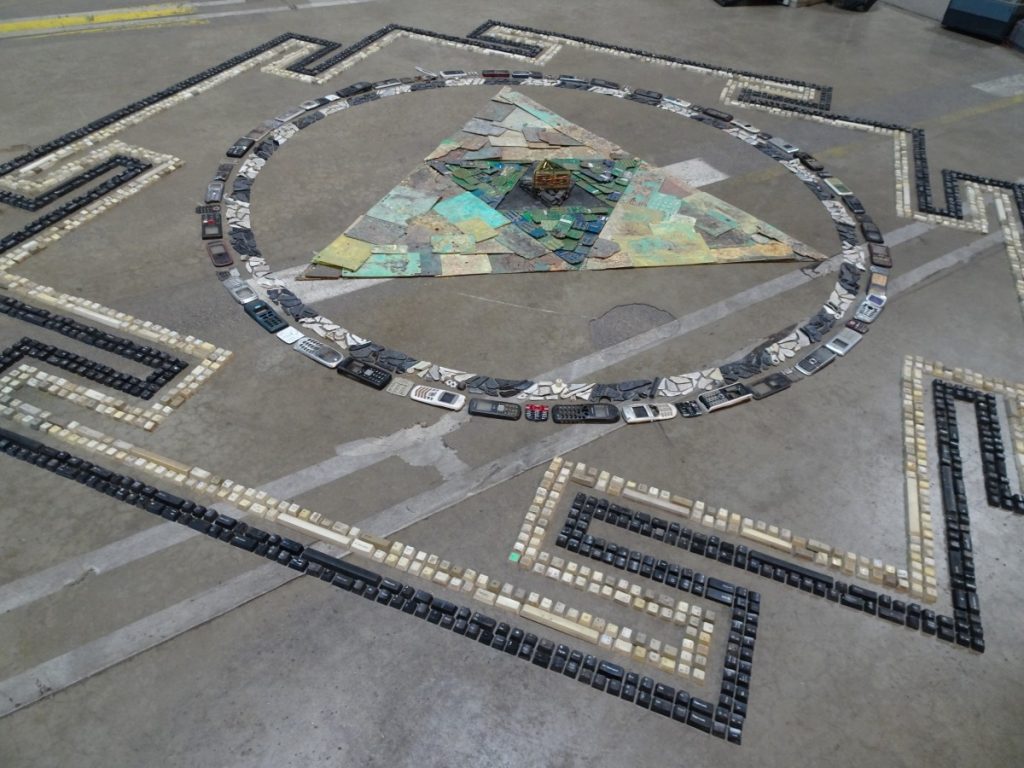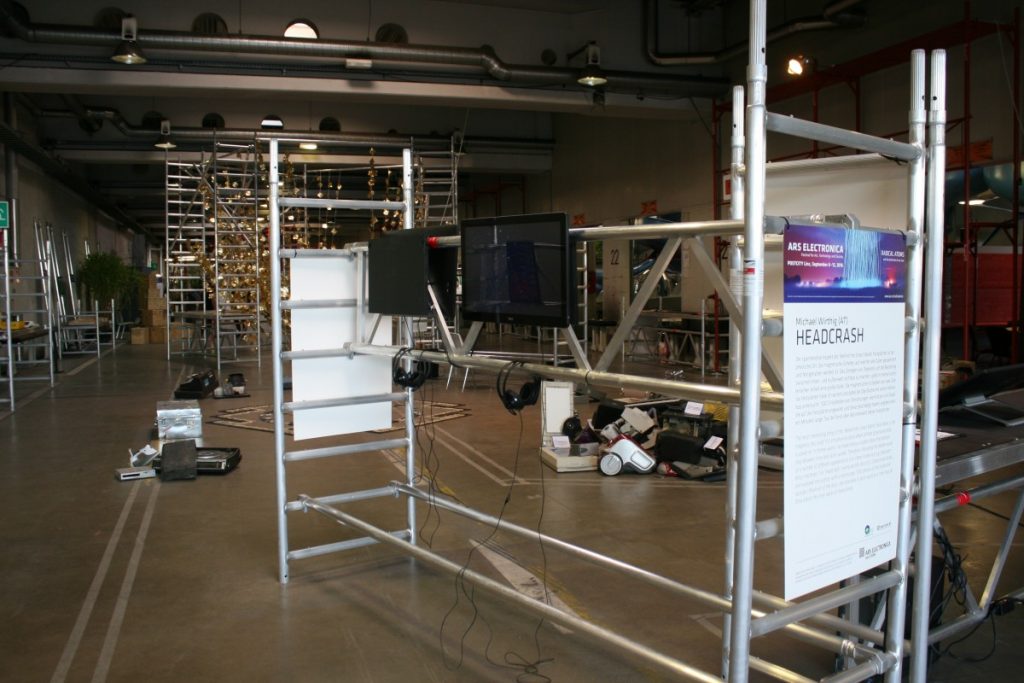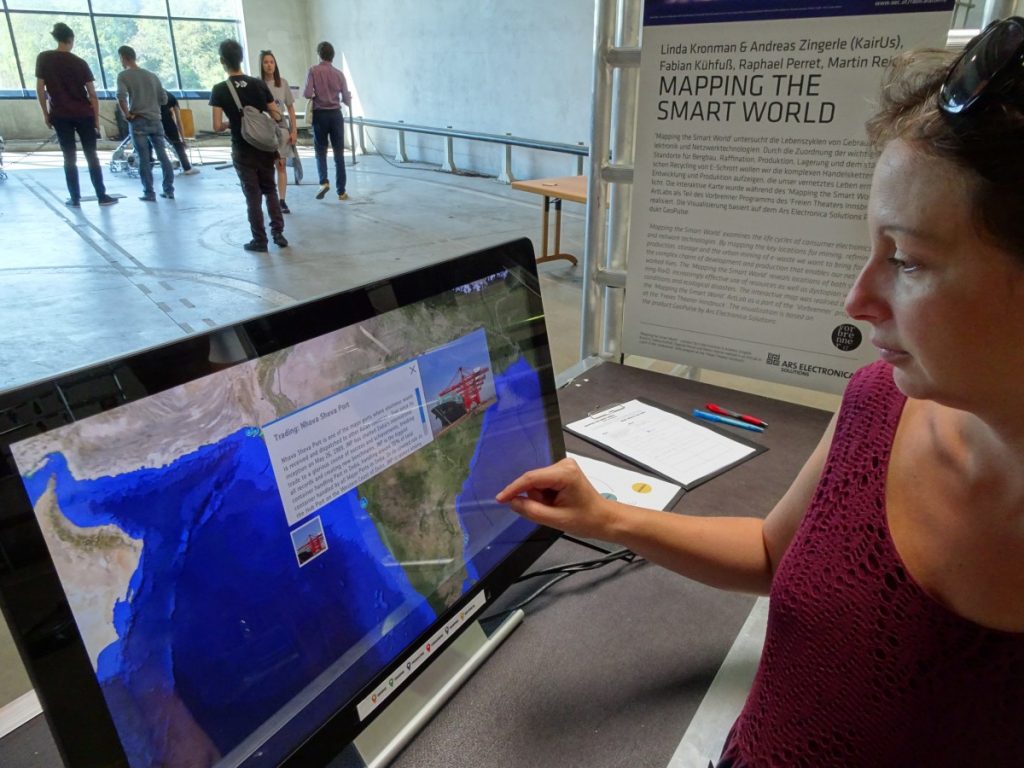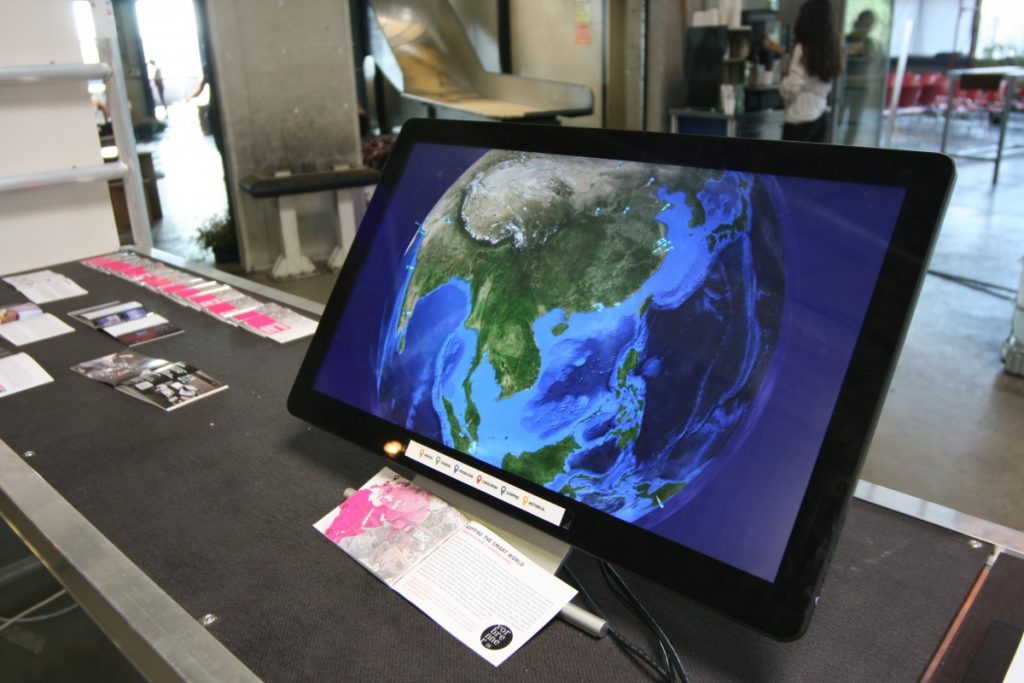 Radio interview with FM4: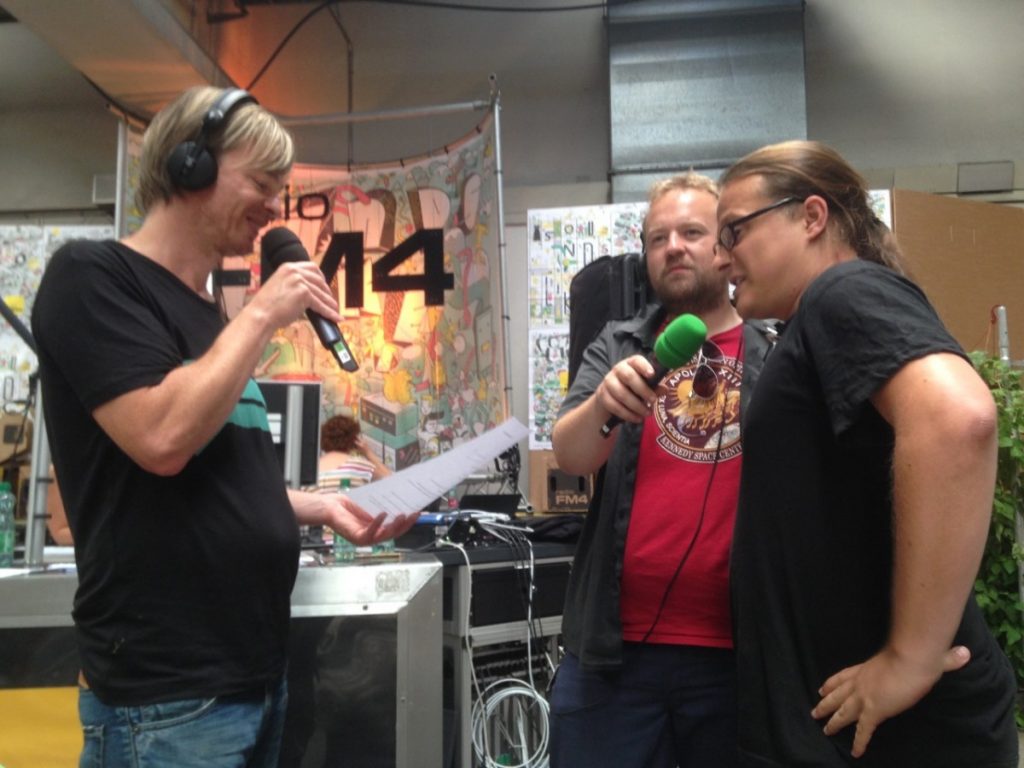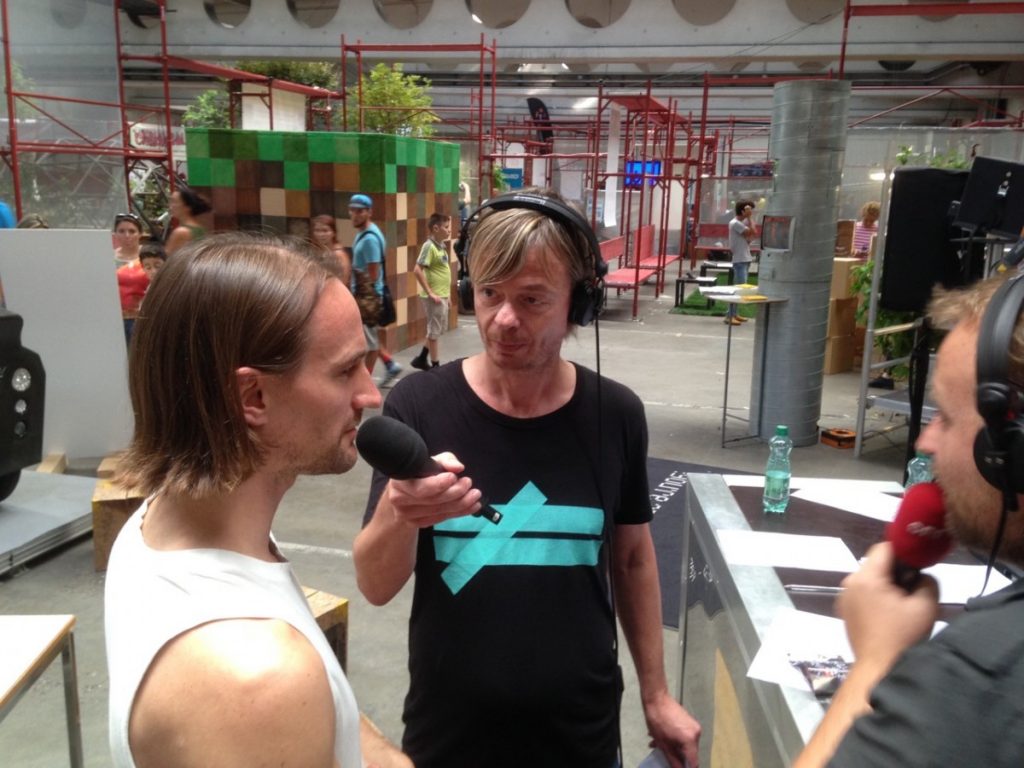 Blogs:
Fm4 – Unterwegs in der Postcity: (click on the image to get a pdf of the website)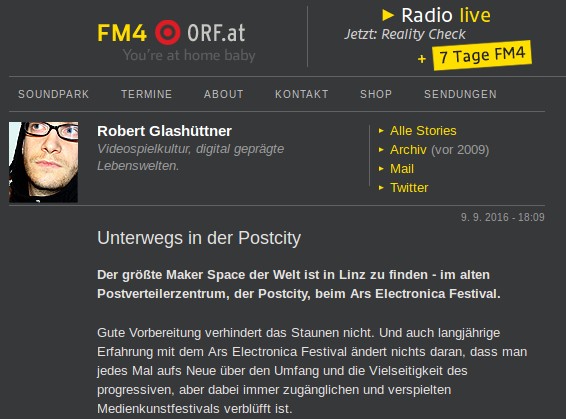 ---
Digital Brainstorming – Vier schweizer Projekte an der Ars Electronica (click on the image to get a pdf of the website)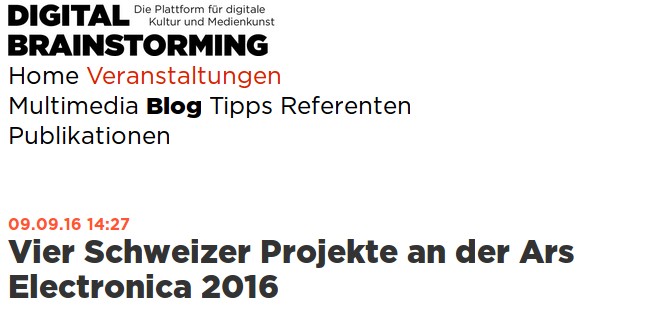 ---
Fuze – BEHIND THE SMART WORLD:あなたが捨てたデータの第二の人生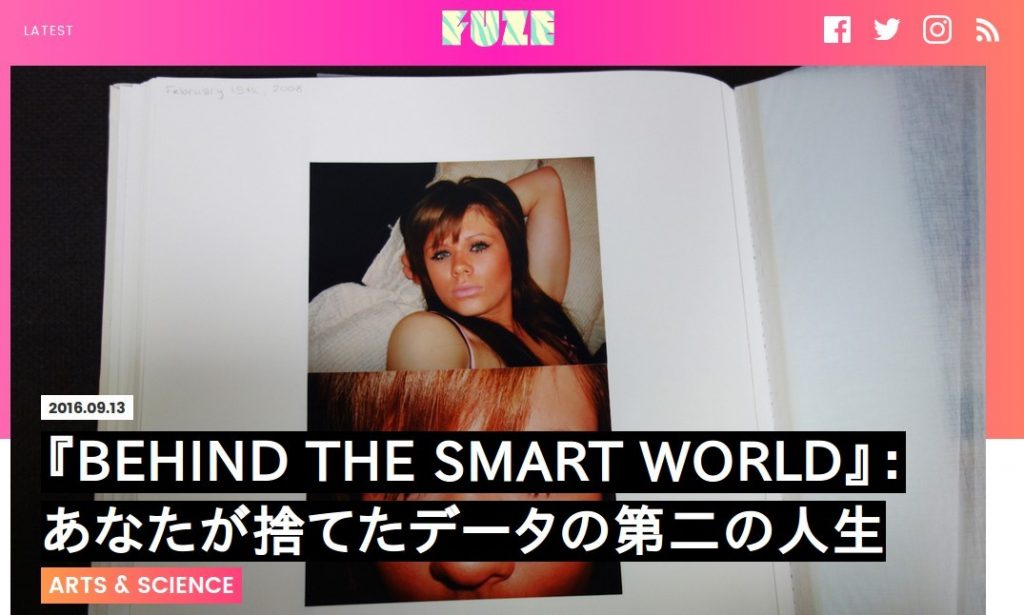 ---
Studio International – The Ars Electronica Festival 2016 (click on the image to get a pdf of the website)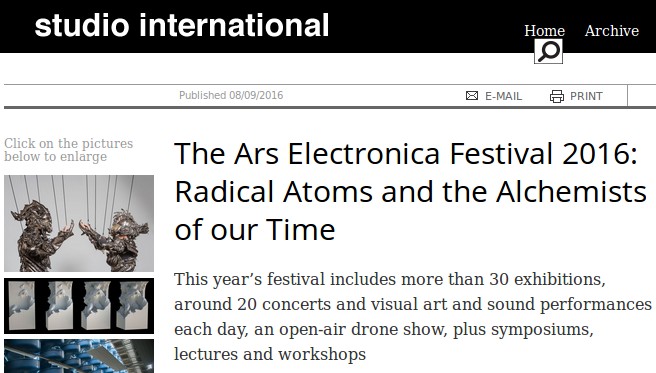 ---
Press:
Kleine Zeitung – Moderne Alchimisten in mystischer Atmosphäre (click on the image to get a pdf of the website)

---
APA Press Science: (click on the image to get a pdf of the website)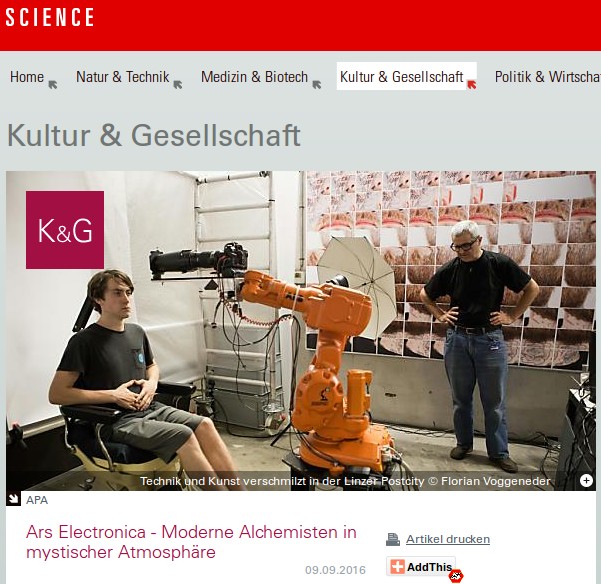 ---
Die Presse.com – Fische, Gips und Seifenblasen – Alchimie bei der Ars Electronica (click on the image to get a pdf of the website)

---
Tiroler Tageszeitung – Moderne Alchimisten in mystischer Atmosphäre (click on the image to get a pdf of the website)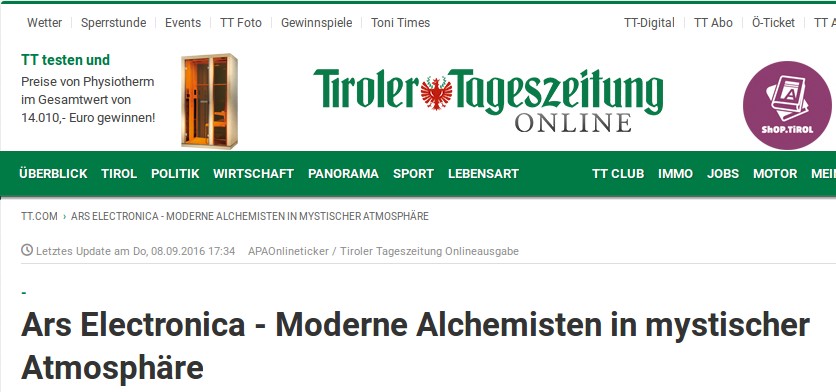 Social media: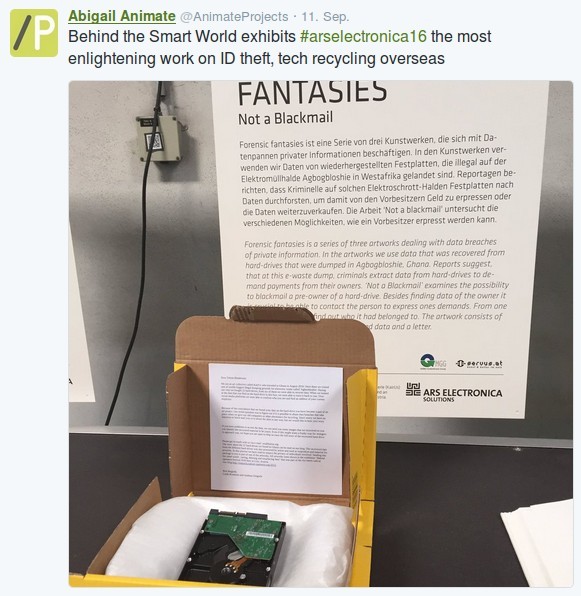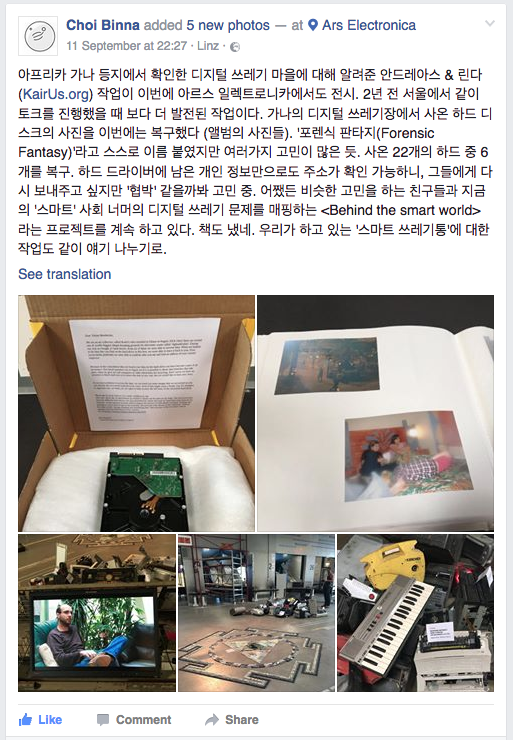 Please mind the English translation: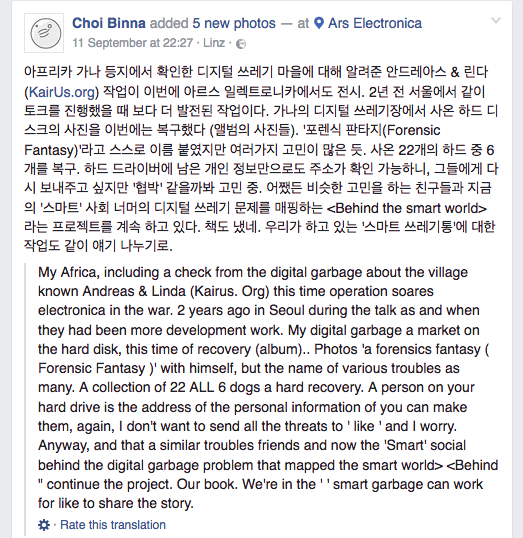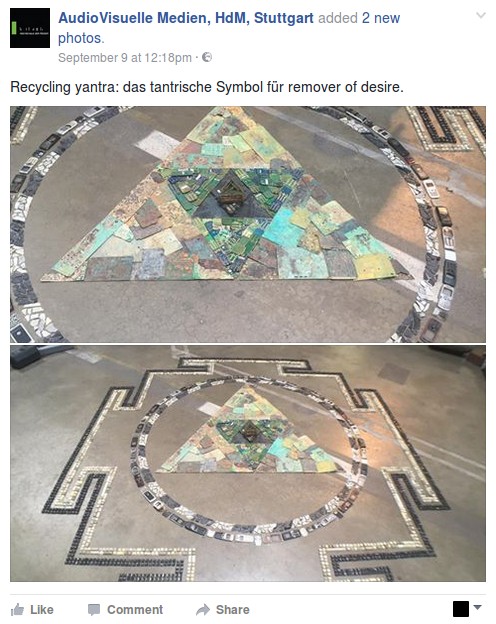 ---
Sponsors: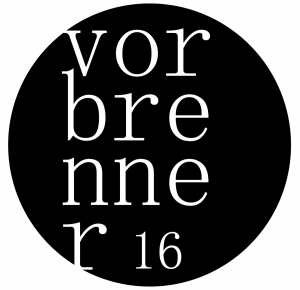 Partners: