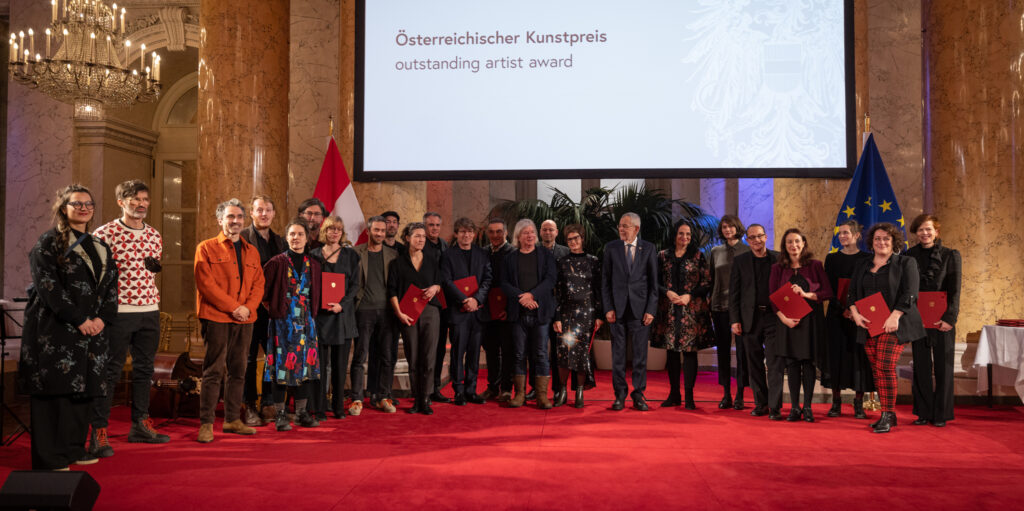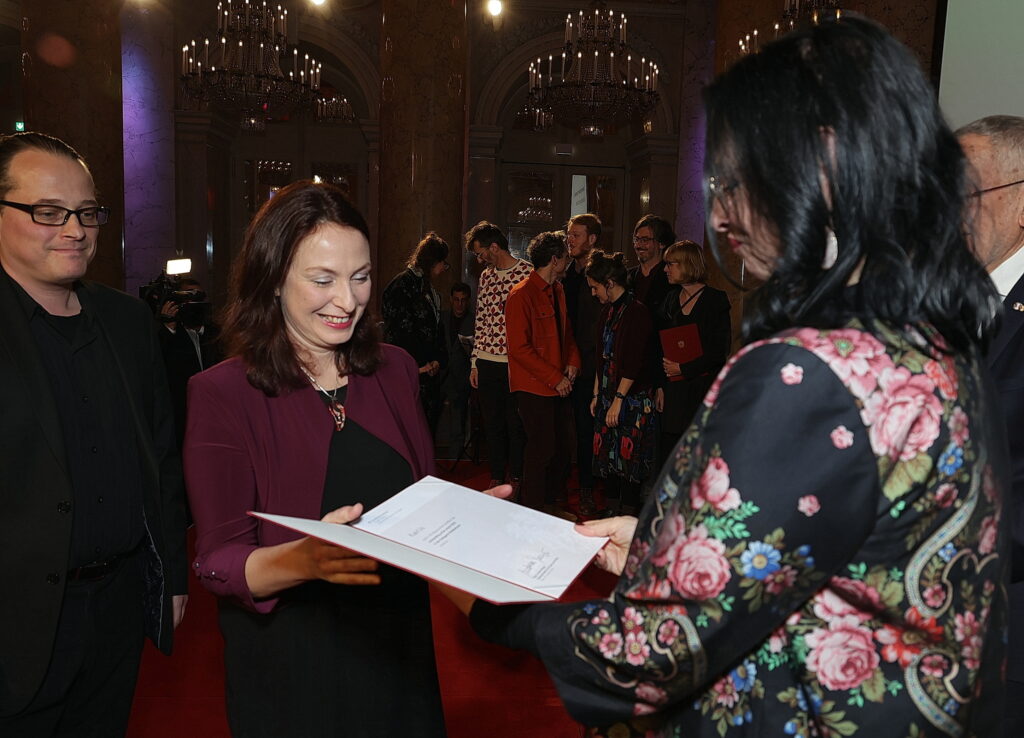 Jury statement:
KairUs ist ein Kollektiv der beiden Medienkünstler:innen Linda Kronman (Finnland) und Andreas Zingerle (Österreich). Ihr gemeinsames Werk beschäftigt sich auf intelligente und ästhetisch höchst elaborierte Weise mit den aktuellen Themen der Datensicherheit, der Datenethik, des Aktivismus, der Hackerkultur und des Recycelns von elektronischen Ressourcen. Diese in sich sehr komplexen Themenkreise transformieren sie auf anspruchsvolle Weise in Medieninstallationen und Medienpräsentationen, um Besucher:innen diese höchst virulenten Problematiken näher zu bringen. Kombiniert wird die künstlerische Arbeit auch mit fundierten akademische Recherchen und Publikationen, die die eigene Arbeit und den gesamten künstlerisch/wissenschaftlichen Kontext reflektieren und aufbereiten. 2017 gewannen sie mit ihrer Installation "Megacorp" den Stuttgarter Filmwinter Network Culture Award.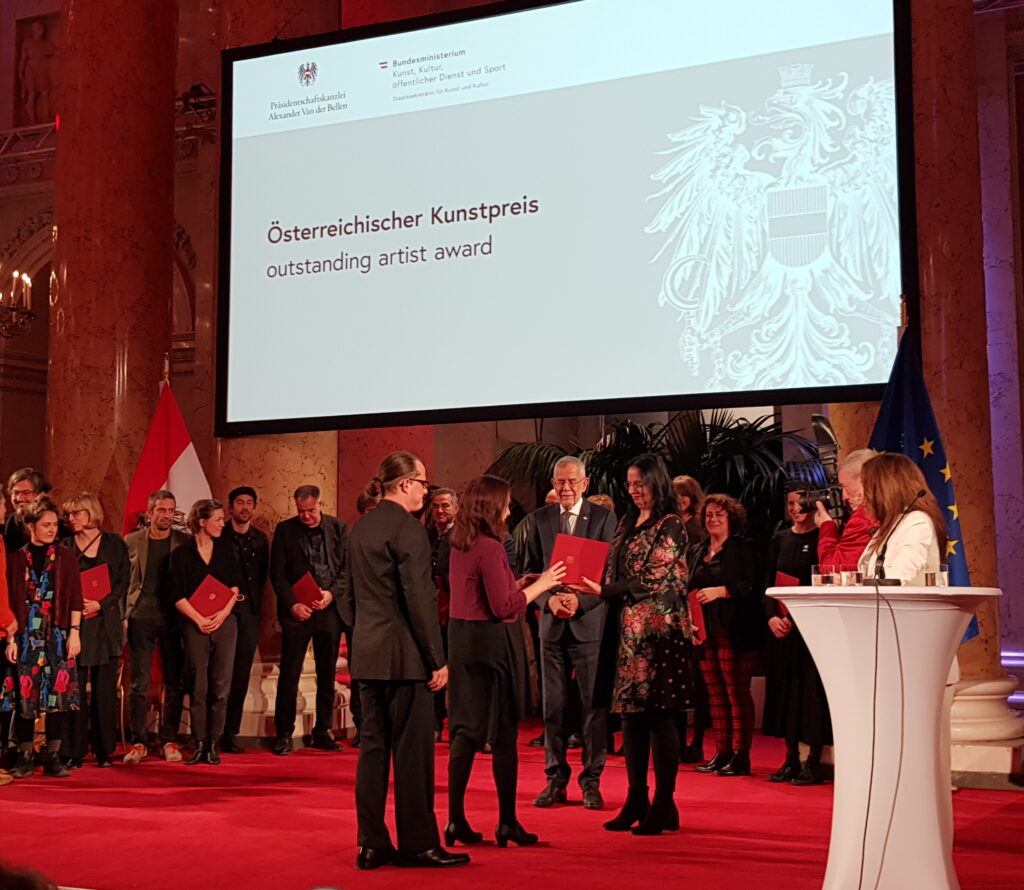 "Die Outstanding Artist Awards sind ein wichtiges Signal für die heimische Gegenwartskunst. Die Preisträger:innen stehen einerseits für die Vielfalt und Breite des aktuellen Kunstgeschehens, andererseits spiegeln die ausgezeichneten Leistungen innovative, aktuelle Strömungen wider.
Die Ausgezeichneten zeigen: Kunst birgt die Kraft, eine Gesellschaft neue Perspektiven einnehmen zu lassen und Veränderungen herbeizuführen. Ich gratuliere allen Gewinner:innen zum Outstanding Artist Award 2022″, so Kunst- und Kulturstaatssekretärin Andrea Mayer. (Source: BMKÖS Website)
Video by Philip Aschauer / Produktionsraum.at
Jury statement:
KairUs is a collective of two media artists, Linda Kronman (Finland) and Andreas Zingerle (Austria). Their joint work deals in an intelligent and aesthetically highly elaborate way with the current issues of data security, data ethics, activism, hacker culture and the recycling of electronic resources. They transform these very complex topics in a sophisticated way into media installations and media presentations in order to bring visitors closer to these highly virulent issues. The artistic work is also combined with well-founded academic research and publications that reflect and process their own work and the entire artistic/scientific context. In 2017, they won the Stuttgart Filmwinter Network Culture Award with their installation "Megacorp".
Translated with www.DeepL.com/Translator (free version)
Links:
Presse: