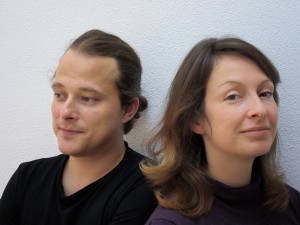 KairUs is a collective of two artists Linda Kronman (Finland) and Andreas Zingerle (Austria). Our work focuses on human computer and computer mediated human-human interaction with a special interest in transmedia and interactive storytelling. Since 2010 we have worked with the thematic of internet fraud and online scams, constantly shifting our focus and therefore approaching the theme from a number of perspectives like: data security (e.g. the artwork 'Password******' or the ongoing AMRO research lab: 'Behind the Smart World'), ethics of vigilante communities (e.g. the artwork 'Monitoring Harry Brooks' or the '419 fiction' workshops), narratives of scam e-mails (e.g. the artworks 'Faceless Patrons', 'Re:Dakar Arts Festival'), scam & technologies (e.g. the artwork 'Let's talk Business', or the 'Megacorp.' conglomerate). Subjects of our research are online scammers [1], vigilante communities of scambaiters [2] and their use of storytelling and technology. Our practice based research is closely intertwined with the artistic production. We adopt methodologies, used by anthropologists and sociologist, therefore our artworks are often informed by archival research (scambaiter forums, archives of fake websites and scam e-mail correspondence), content analysis (narratives of correspondences between scambaiters and scammers), participation observations (self exploration of scambaiting tactics, '419 fiction' workshops) and field research (artist in residence program in Ghana). Besides the artworks we publish academic research papers related to our projects and through workshops we contextualize our quite focused research topics of the artworks to wider discourses like data privacy, activism and hacking culture, ethics of vigilante online communities and disruptive art practices. In our workshops we also explore how scambaiting skills and tools can be used more generally in media competence trainings or in production of disruptive digital fiction. [3]
Linda Kronman is a media artist and designer from Helsinki, Finland currently living and working in Linz, Austria. Since year 2000 she has worked as Graphic Designer, Art Director and Animation Designer and taken part in several multidisciplinary Research & Design projects. In her artistic work she explores interactive and transmedial methods of storytelling with a special focus on digital fiction. In connection with her studies at the MediaArtHistories program in Danube University Krems, she explored participatory ways to experience and archive social media fiction. She is interested in participatory art and design practices, specially in connection to creative activism. She has organized several participatory workshops and attended international exhibitions including Moscow Young Arts Biennale, Siggraph ASIA, NEMAF and WRO Biennale.
Andreas Zingerle is a media artist from Innsbruck, Austria. He received his PhD (with distinction) from the University of Art and Design Linz (Austria) researching topics such as Internet cime, fraud and scam, vigilante counter-movements and anti-fraud activism. He implements social engineering strategies that emerge in his research into interactive narratives, artistic installations, data visualisations and creative media competence trainings. More about his thesis "Artistic anti-fraud activism against online advance fee fraud" can be found here. In the last years he worked on several installations exploring a creative misuse of technology and alternative ways of Human Computer Interaction. Since 2004 he takes part in international conferences and exhibitions, among others Ars Electronica, Siggraph, Japan Media Arts Festival, File, WRO Biennial.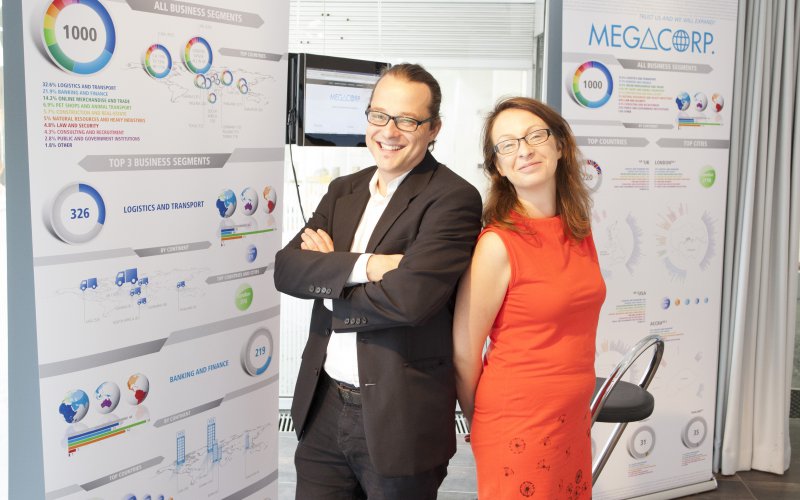 Megacorp. CEOs Scarlett Abbot and James Husby, Steirischer Herbst 2015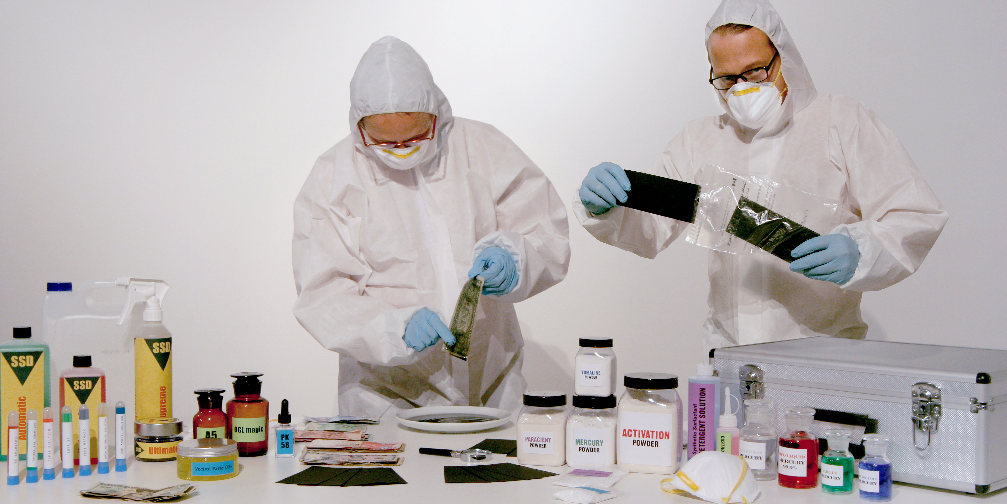 Black money Decoy Lab, 2016
Footnotes:
[1] We have mostly focused on so called 419 scams or advanced fee fraud that often originates from West Africa. We recognize that scams are a global phenomen, yet the narratives of adwanced fee fraud are more elaborated than in other types of scams.
[2] Scambatiers are antifraud activists who often use similar tactics as scammers e.g. social engeneering to uncover practices of internet scammers.
[3] With disruptive digital fiction we refer to critical practices like Netprov or Recombinant fiction (rather than commercial practises like transmedia storytelling) in which stories unfold on various social media networks using social software like blogs and micro content publishing sites for multimedia components.
The text of this website is available for modification and reuse under the terms of the Creative Commons Attribution-Sharealike 3.0 Unported License and the GNU Free Documentation License (unversioned, with no invariant sections, front-cover texts, or back-cover texts).