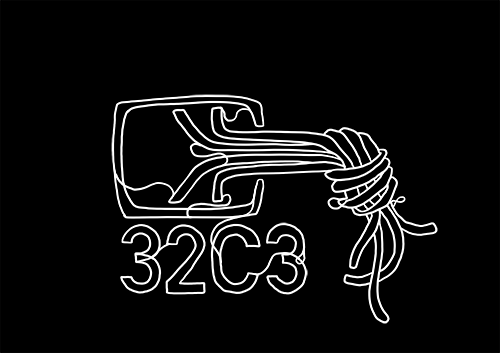 32C3 – GATED COMMUNITIES:
We are in Hamburg for this years 32C3 presenting the "Behind the Smart World" research lab that we do with servus.at. We organize 2 workshops and already gathered several interested people. Sven Rieken from the ZDF interviewed us about the research lab and the workshops we plan at 32C3. You can see the short report:
The Chaos Computer Club e. V. (CCC) is Europe's largest association of hackers. For more than thirty years they are providing information about technical and societal issues, such as surveillance, privacy, freedom of information, hacktivism, data security and many other interesting things around technology and hacking issues.
The 32nd Chaos Communication Congress (32C3) is an annual four-day conference on technology, society and utopia. The Congress offers lectures and workshops and various events on a multitude of topics including (but not limited to) information technology and generally a critical-creative attitude towards technology and the discussion about the effects of technological advances on society.
For 32 years, the congress has been organized by the community and appreciates all kinds of participation. You are encouraged to contribute by volunteering, setting up and hosting hands-on and self-organized events with the other components of your assembly or presenting your own projects to fellow hackers. Some basic survival guidelines might come in handy for everything not answered in our 32C3 FAQ.