After the IR15 Conference in Daegu we had an opportunity to stay a couple of says in Seoul and Linda connected with Binna one of her friends from the Info activist camp in Italy 2013. She invited us to take part of the Unmake Lab event series that she organizes. We had the possibility to organize a "screading"(reading and archiving digital fiction event) and talk about our experiences at the electronic waste dump in Ghana. The event was organized in Artist Run Space 413 in Mullae district of Seoul.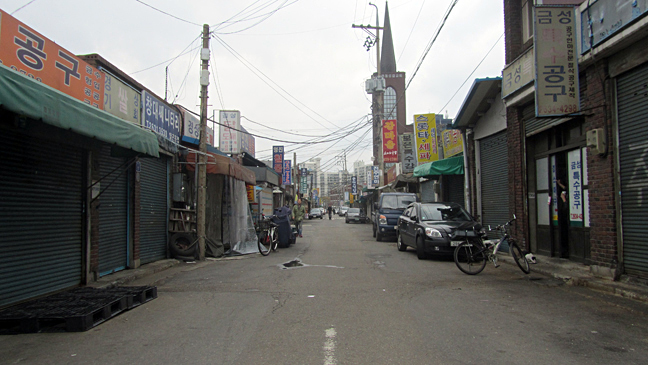 Mullae is a old metal worker district in Seoul and amongst the metal workshops Artist Run Space 413 would have been impossible to find without help.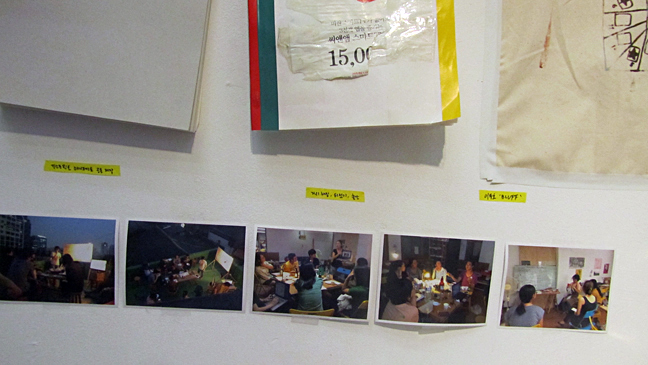 Our workshop and talk took place on the last day of the Unmake Lab event. On the walls of the space works, images and documentation of prior workshops was on display.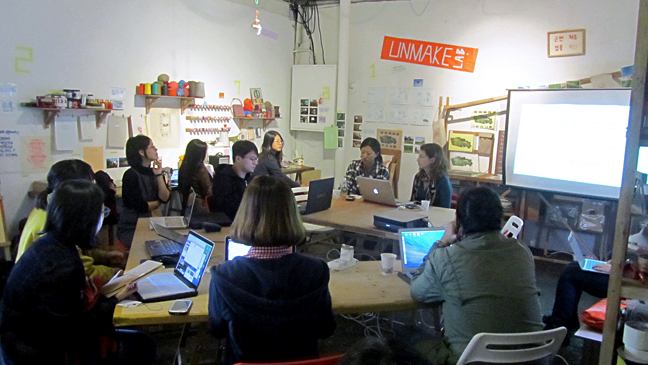 We started the screading with a insigt to what digital fiction is going through the four generations of hypertext, hypermedia, cybertext and social media fiction with a lot of examples. Ginger our translator did a great job helping us out with the language barrier.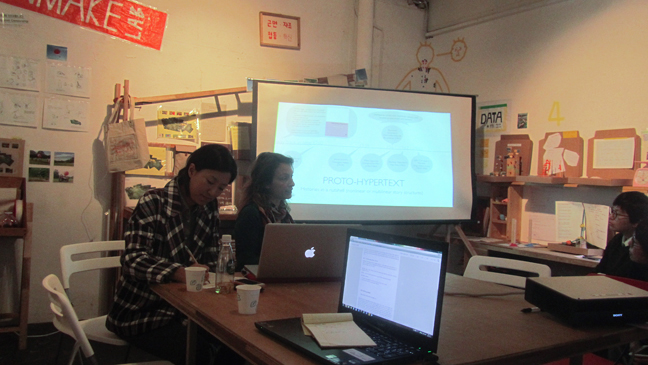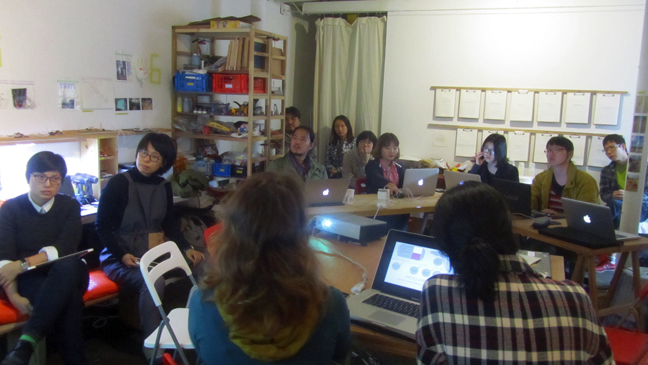 After the presentation everyone had about 45 minutes to explore Paolo Cirios "The Big Plot". Some worked individually others in pairs while the work was mainly in English which was a bit challenging.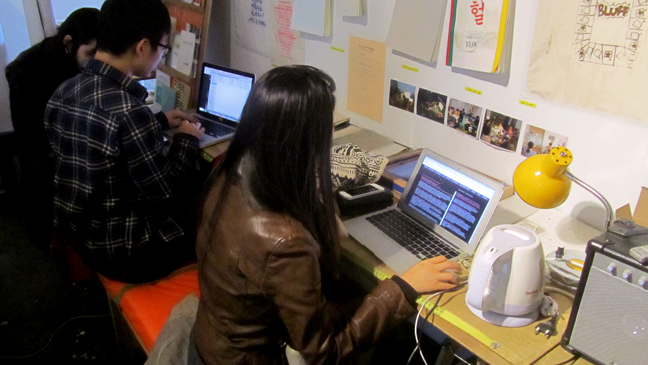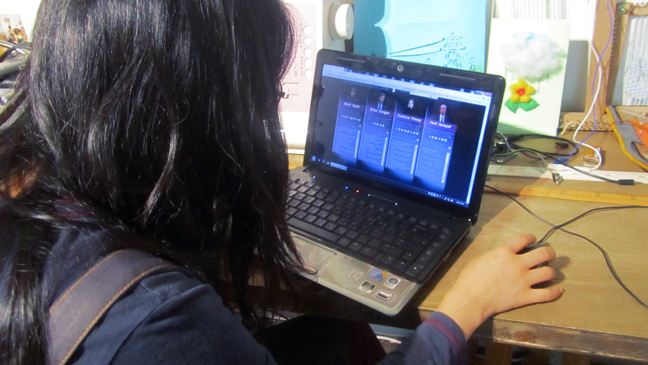 In the end everyone could experience at least parts of the story. Next the experiences were discussed in groups of 3 and each group presented their perspectives to the story. It was interesting to here what reading strategies each individual/group had tried. Some concentrated on the stories of the characters while other focused on the plot of eurasia and the counter movements. Everyone agreed that reality and fiction was blurred in this kind of storytelling.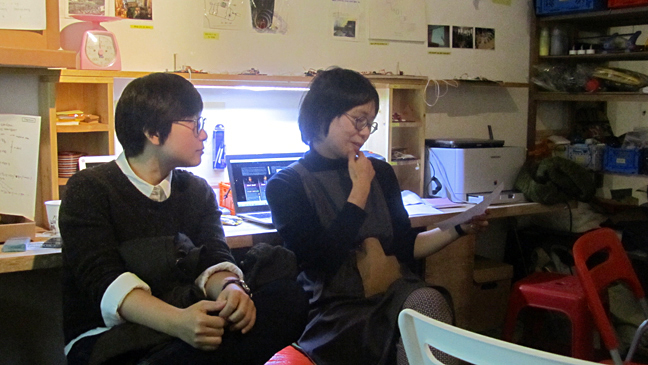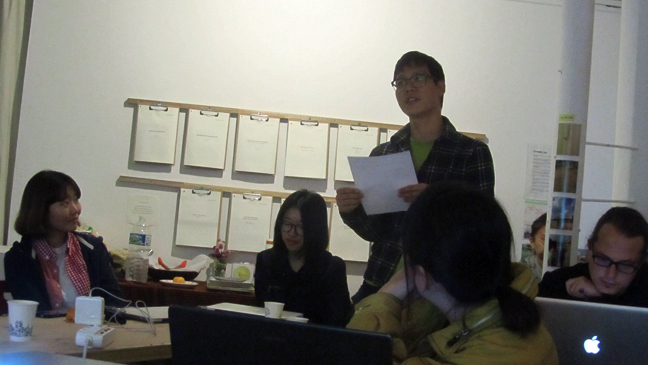 After the "screading" Andreas talked about our experiences at the Agbogbloshie electronic waste dumb in Accra.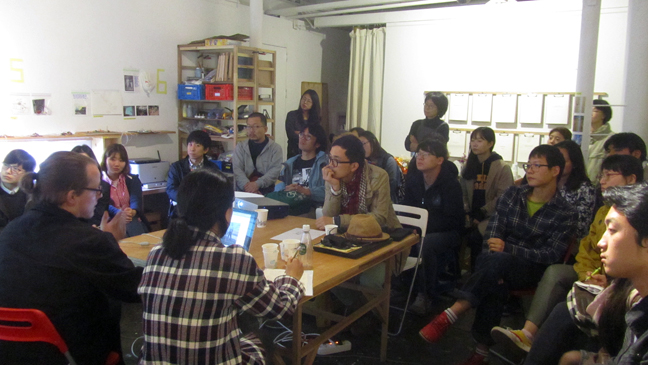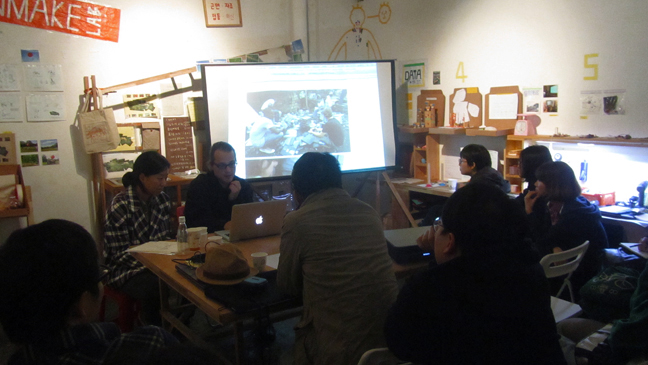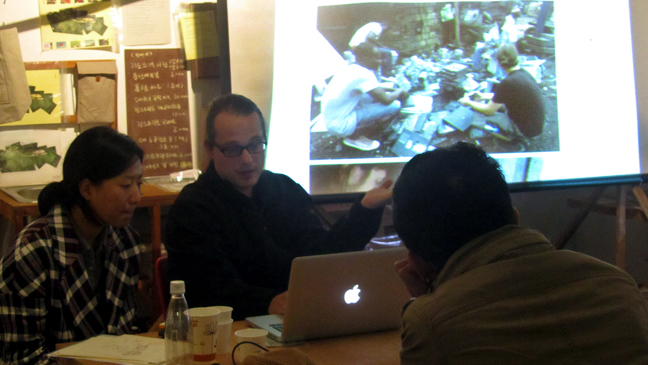 The session was ended with questions and discussion.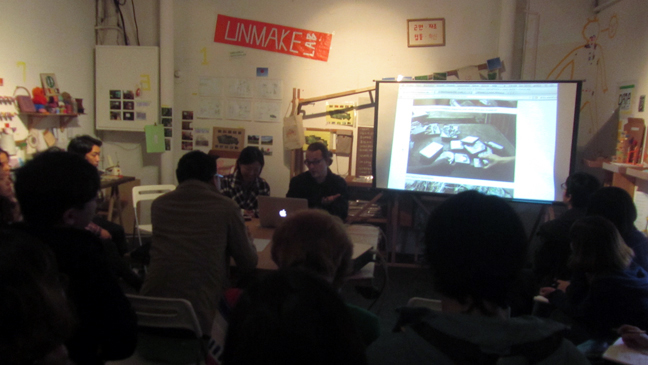 Our workshop and artist talk was actually the end of the longer Unmake Lab project an the evening ended with a closing party. Binna and her friends had collected a kind of exhibition from prior workshop and on the walls was a curated collection of things made in prior workshops.
In one of the earlier workshops baloons and kites were used to make areal photos of unaccessible areas in Seoul. These are e.g. American military bases in the city which still exists since tha Korean war in the 50's.
Data craft toolkit was developed to make visualizations from everyday objects.
Each group received a kit with random objects and these were used to visualize a data set.
Some of the visualizations made using the tool kit:
At the closing party we meet activists, artists, designers, developers, educators and active civil citizens so Unmake Lab really felt like home 🙂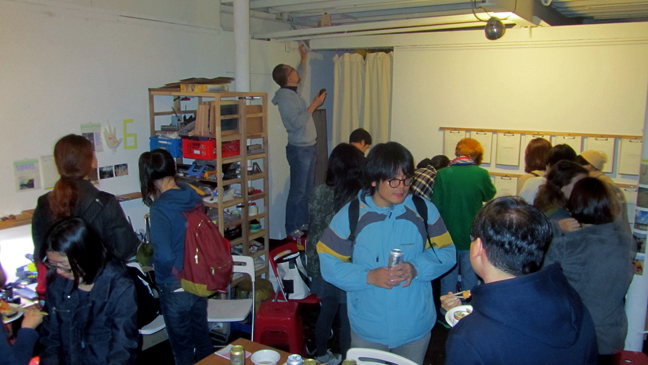 We also meet some old friends. Yejee was as a high school student a participant in the "21st century San-shin" workshop that we arranged in 2011. Now she studies design in a University in Seoul.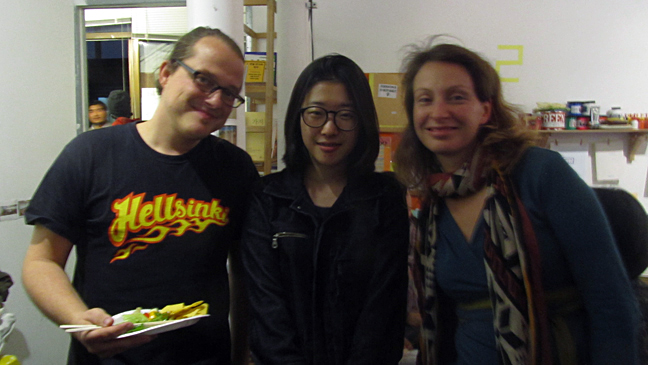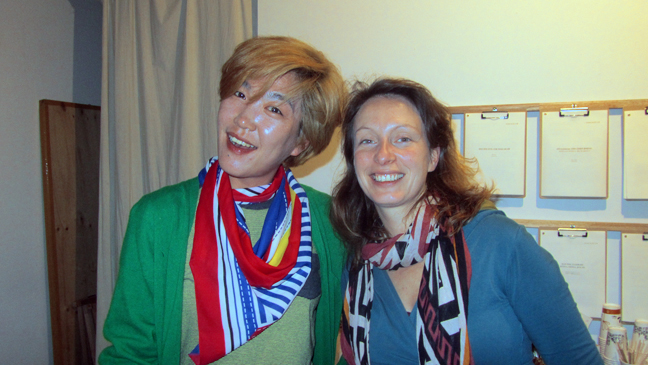 We also meet media artist Kim Hwayong  member of the Okin collective who among other places has exhibited in Graz.
Readings about hactivism and craftivism translated to Korean.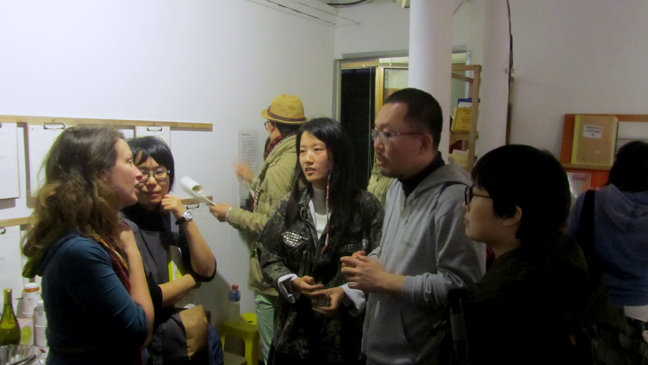 Linda meet some ex-IDAS (the program where she made her exchange in 2008) students and reflected on issues of studying in Korea.
More exhibited artifacts from prior workshops.
After a great evening we had the pleasure to say thank you and sadly had to say fare well to Binna, organizer of Unmake Lab and a friend we hope to meet soon again!