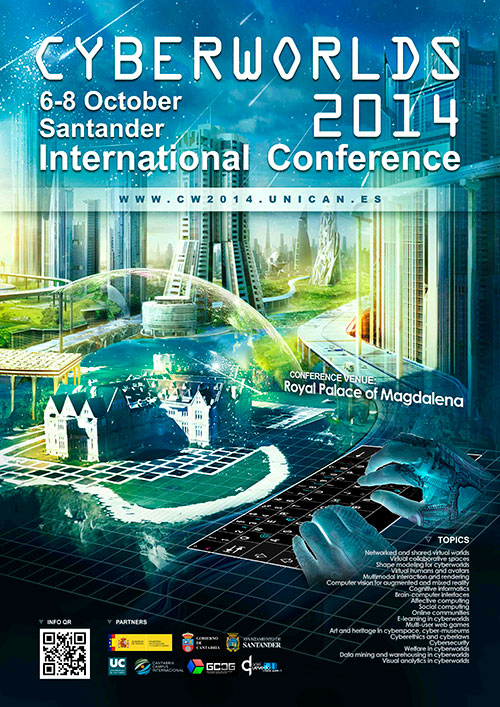 Andreas will present the kairus artwork Password:****** as a research paper at this years Cyberworld 2014 conference in Santander, Spain. The paper is called "How to obtain passwords of online scammers by using social engineering methods". The paper will be presented in the special session "Arts, Design and virtual worlds" chaired by Dr. Gianluca Mura, Politecnico di Milano University, Italy.
Aims and Scope:
Virtual Worlds are information spaces & communities that immensely augment the way we interact, participate and receive information throughout the world. Virtual Worlds seriously impact our lives and the evolution of the world economy by taking such forms as social networking services, 3D shared virtual communities and massively multiplayer online role-playing games. Arts, Design and Virtual World is a CYBERWORLDS 2014 special session that would analyze and trace the advancements of new art and design theories and practices in virtual worlds: http://artsvirtualworlds.artsmachine.org.
Keywords: Cyber Art and Design, MetaPlastic, Digital Culture, Cybernetic, Virtual Worlds, Cyber Semiotic, Virtual Art, Computer Graphics.