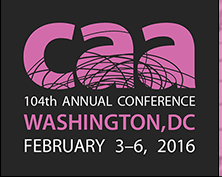 We are invited to participate in the panel discussion "Ecologies of Creative Activism" and present our recent research at this years "NMC – New Media Caucus" event which is part of the 104th annual CAA conference.
About New Media Caucus:
The New Media Caucus (NMC) is an international non-profit association formed to promote the development and understanding of new media art. The NMC represents artists, designers, practitioners, historians, theoreticians, educators, students, scholars, and researchers, as well as like-minded organizations with interests including, but not limited to, digital media, electronic media, mobile media, virtual media, and emergent media. Our purpose is to support and advance a diverse range of inquiry in order to catalyze further evolution of the field of new media art.
New Media Caucus Events:
2016 CAA Events in Washington D.C.
THURSDAY, FEBRUARY 4
7:30-9:00 AM: Business Meeting
8:00 PM – 10:00 PM: Seventh Annual New Media Caucus Showcase

Corcoran School of the Arts + Design
George Washington University
500 17th St NW, Washington, DC 20006
Directions to George Washington University, Flagg Building, from the Marriott Wardman Park Hotel:
Head East on Woodley Road NW toward Connecticut Avenue: 0.2 Miles.
Turn right on Connecticut Avenue NW.
Take the Metro at the Woodley Park-Zoo Metro Station: Red Line towards Glenmont.
Exit the Metro at Farragut North Metro Station.
Head Southeast on Connecticut Ave NW toward K St NW.
Continue onto 17th St NW: 0.5 miles.
(Please allow 30 minutes.)
FRIDAY, FEBRUARY 5
9:00 AM – 11:00 AM
12:00 PM – 2:00 PM: Ecologies of Creative Activism

Media Lounge
Ecologies of Creative Activism asks how do the theories of ecology apply towards activism? Is the internet an ecosphere for activists? The term "ecology" references both the study of how organisms relate within an environment and those relationships themselves, but it has also come to be synonymous with political activism on behalf of those systems. We will look at works that creatively engage with the systems ecology studies and works that practice creative methods of activism. These works may forge ties between art, activism, and ecology as well as comparing and contrasting these models.

Committee:
Stacey Stormes (chair), University of South Florida
Thomas Asmuth, University of West Florida
Elizabeth Demaray, Rutgers University
Renate Ferro, Faculty, Cornell University
Lydia Grey, Raritan Valley Community College
Byron Rich, Allegheny College

Participants:
Andreas Zingerle and Linda Kronman (KairUs Art+Research)
Leila Nadir + Cary Peppermint | (ecoarttech)
Desert Art Lab (Matthew Garcia)
Fictilis (Andrea Steves & Timothy Furstnau)
Erin Colleen Johnson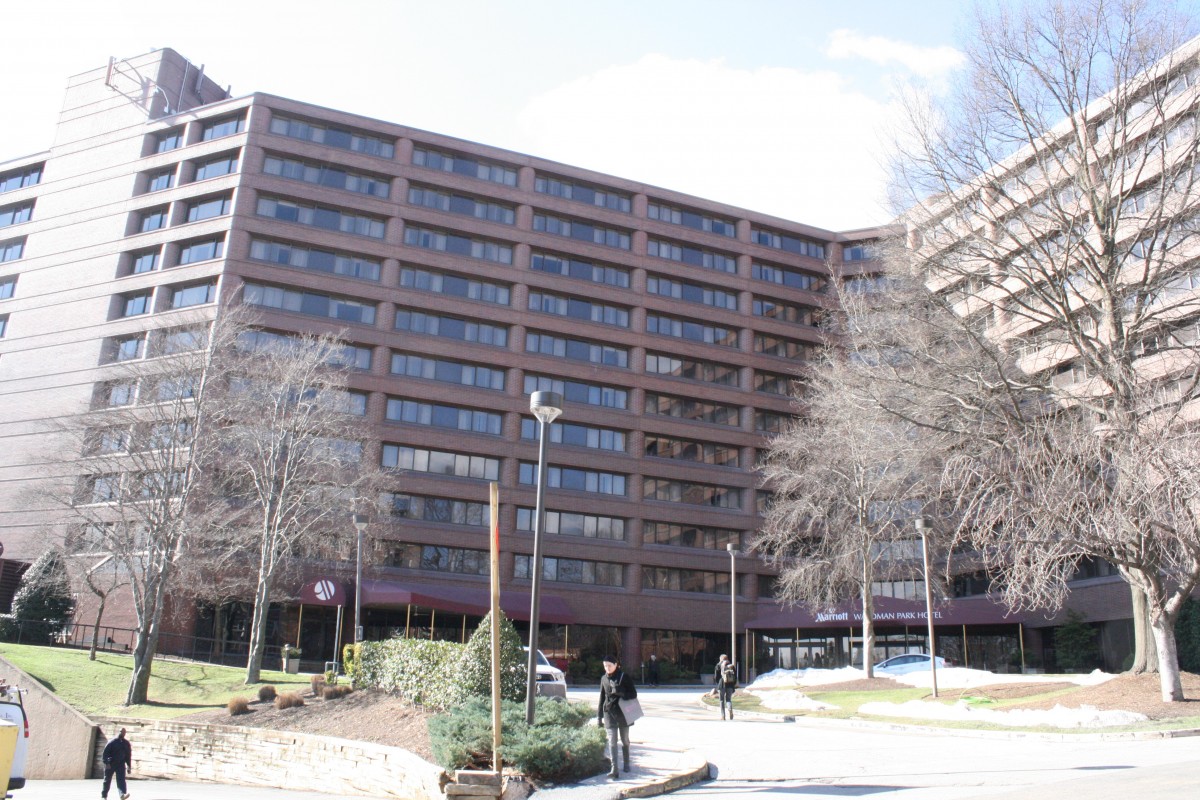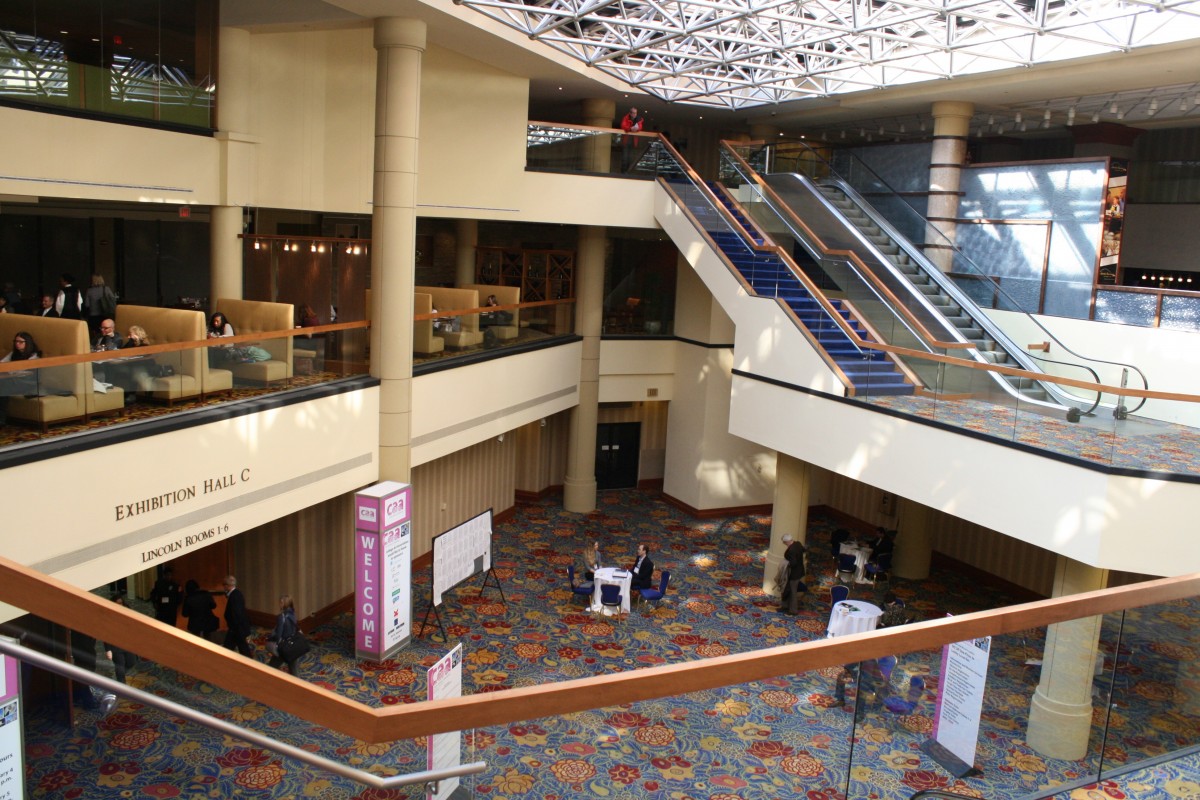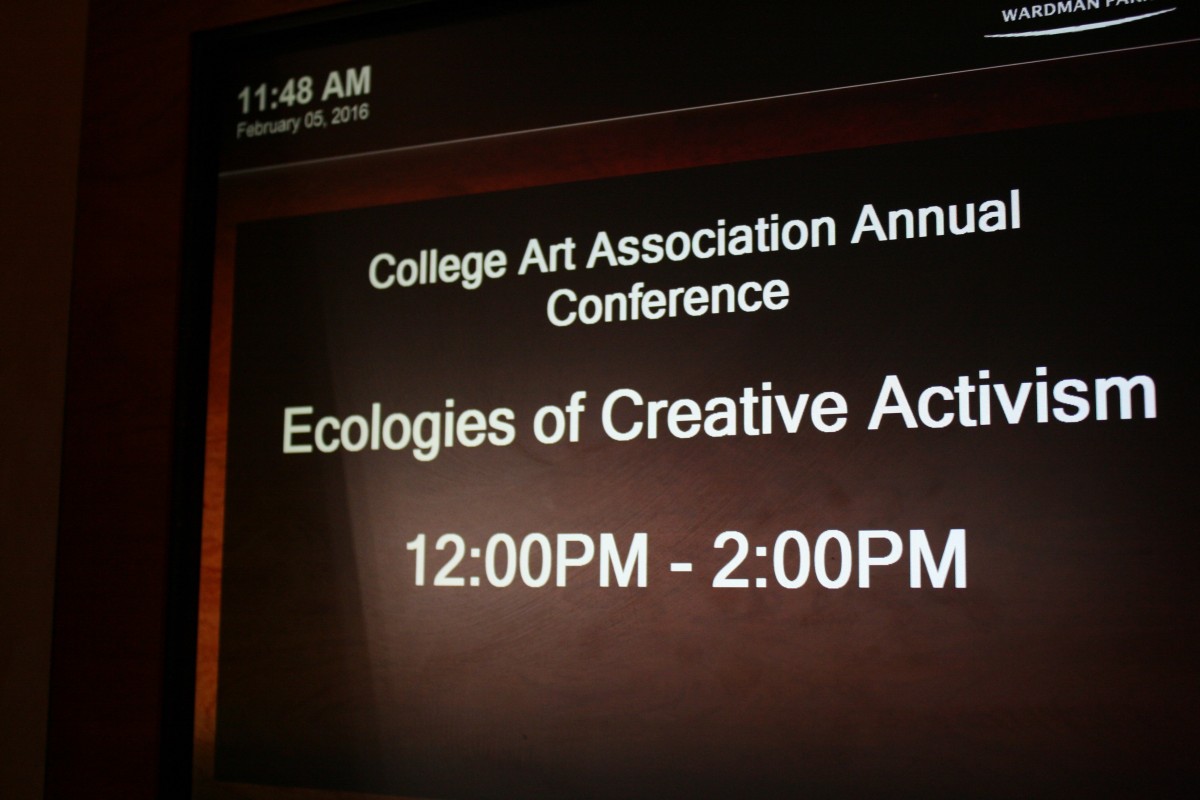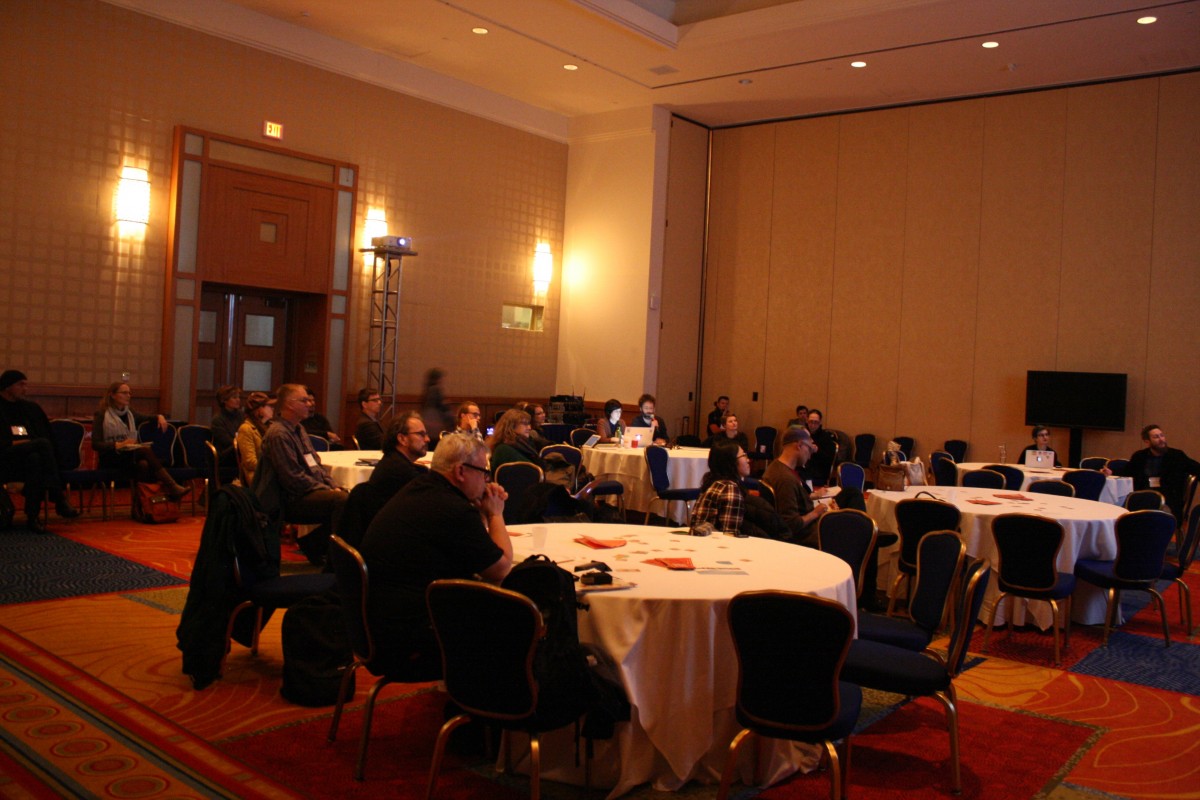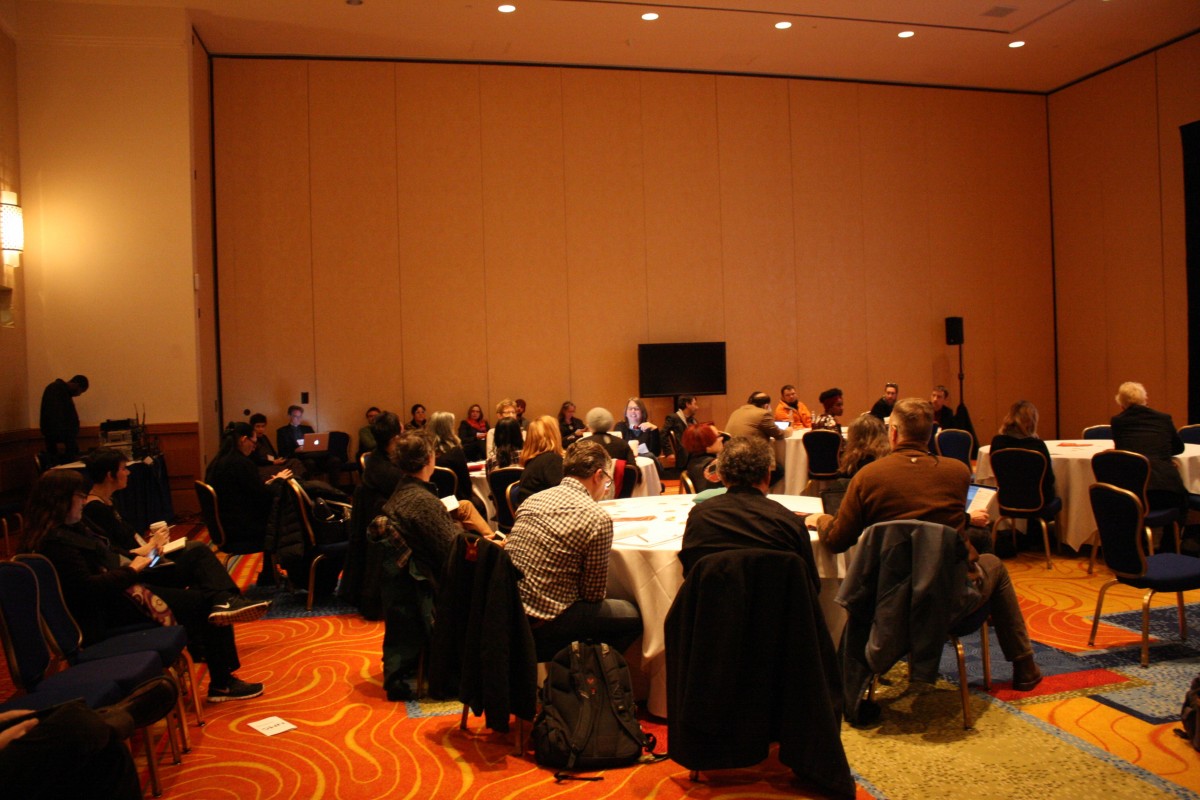 Exhibition opening "Wildcat hauling" by Fictilis (Andrea Steves & Timothy Furstnau):