New Media Art conference program, CICA museum (ROK):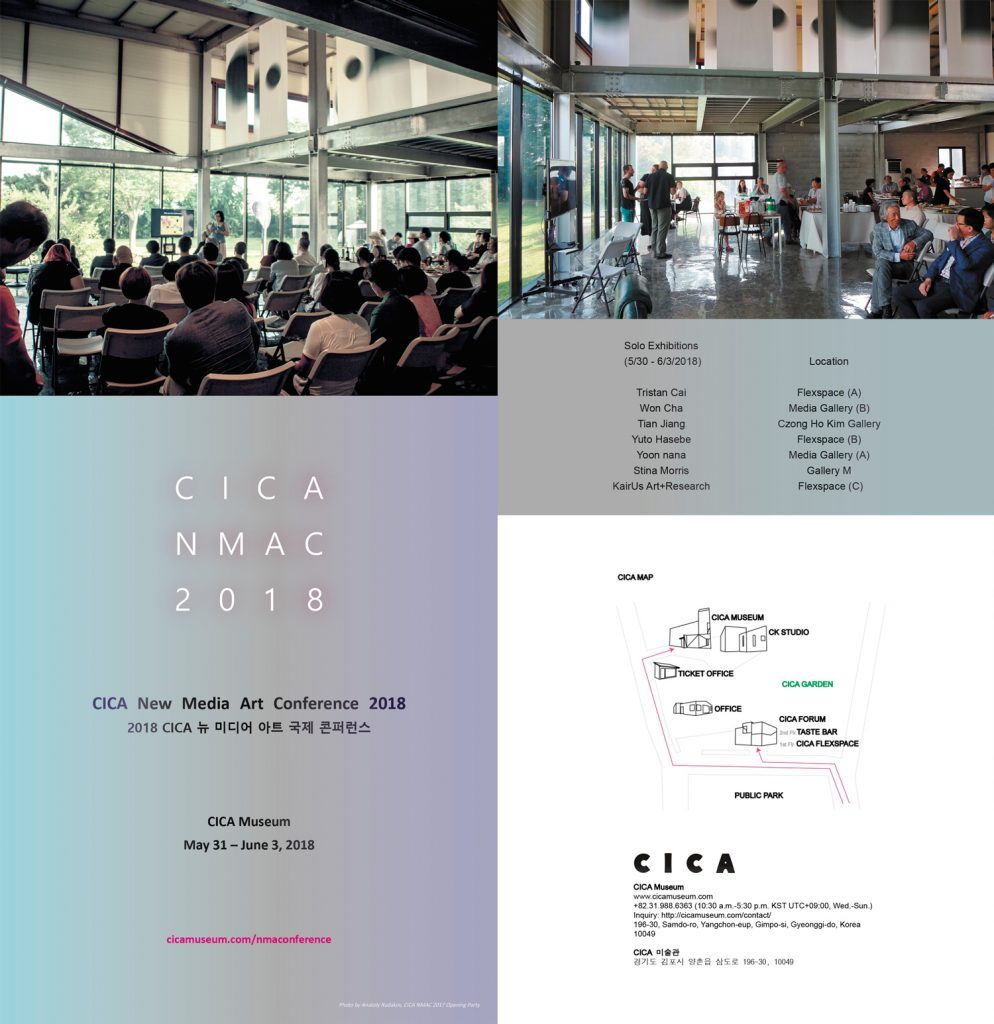 Solo Exhibition at CICA museum:
Exhibition statement: Artistic reconnaissance:
Reconnaissance is exploration carried out to gain information. Originally an exploratory military term to survey a territory, conducted first by scouts on the ground, later by airplanes, and today by satellites and drones. Network reconnaissance extends the terrain of exploration to include information technology infrastructures. In hacking context the terms active and passive reconnaissance refers to system information collection and gathering an individual's personal data. In our artistic research we have co-opted these tactics to investigate internet fraud and the vulnerabilities of the 'Internet of Things'.
Title of the work: Sharing locations: YONGSAN & HUMPHREY GARRISON
Type: Mixed Media Installation
Production year: 2018
Running time: loop
Dimension: variable
by KairUs Art+Research (Linda Kronman, Andreas Zingerle)
Location: Seoul and Pyeongtaek, Republic of Korea
The work investigates two U. S. military infrastructures in South Korea; Garrison Yongsan and Garrison Humphreys. When military locations are explored through web mapping services such as Google-maps, Microsofts Bing-maps, Naver-maps, and Strava's heat-maps we start to recognize differences in their appearance and how much information they reveal. It is not just subtle differences depending when the satellite images were taken, but attempts to hide the obvious: digitally disguised as parks, forests, farmland or otherwise obscured and blurred. By switching between various mapping services and their modes we start to unfold strategies used to hide these military infrastructures in plain sight. Consequently we start questioning what is removed from these publicly available imaginary objective representations and which policies are followed? Another layer of information is revealed by services using location based tracking. For example the Strava mobile app that is used to track athletic activities and share them on their social networking service. The app is compatible with several GPS watches and head units, including the devices US Army staff is equipped with. When Strava is used with default privacy settings, workout routes and personal times on activities such as running, cycling or swimming are logged and publicly available. When we share our locations with such services, satellites are not just recording representations of the earth in form of maps, they are also constantly recording data of how we move and behave. Combining the two enables informed reconnaissance of strategic sites. By logging into the Strava social network the identities of individual service members are exposed. The best individual lap times from each garrison are printed and exhibited on workout T-shirts.
Yongsan Garrison comprises of 2.5 square kilometers located in the Yongsan-gu district of Seoul. It serves as the headquarter for the United States Forces Korea (USFK). In 2003 South Korea and the United States agreed to relocate the headquarter out of Seoul to the U.S. Army Garrison Humphreys. By Dec 2019 the last major unit is planned to depart from Yongsan to Humphreys, transforming Camp Humphreys into the largest U.S. Army garrison in Asia. The Yongsan Garrison area will be transformed into a Central Park-like green space in the heart of Seoul. Ironically the Youngsan Garrison now poorly camouflages by the mapping services as a park area will ultimately become one.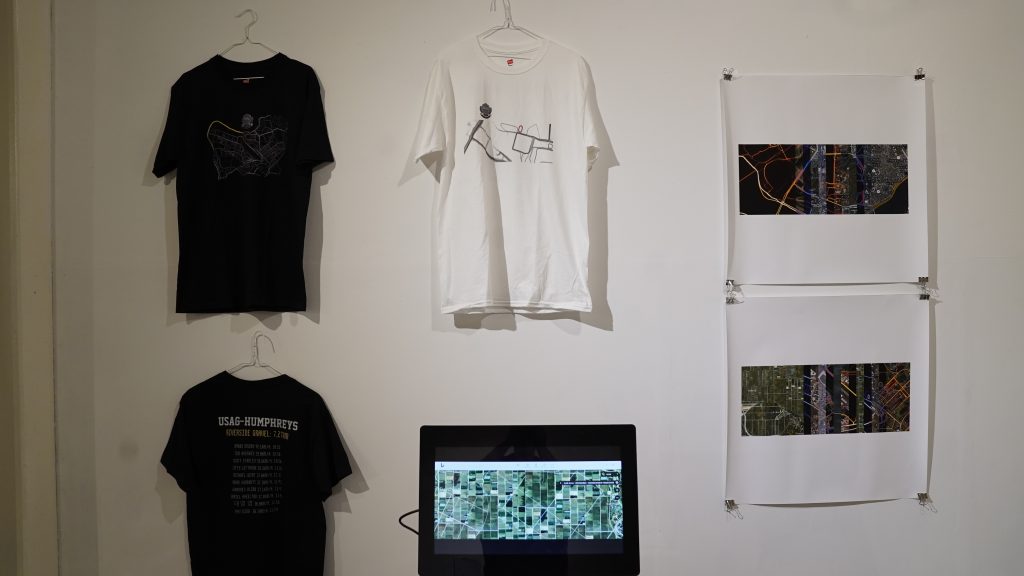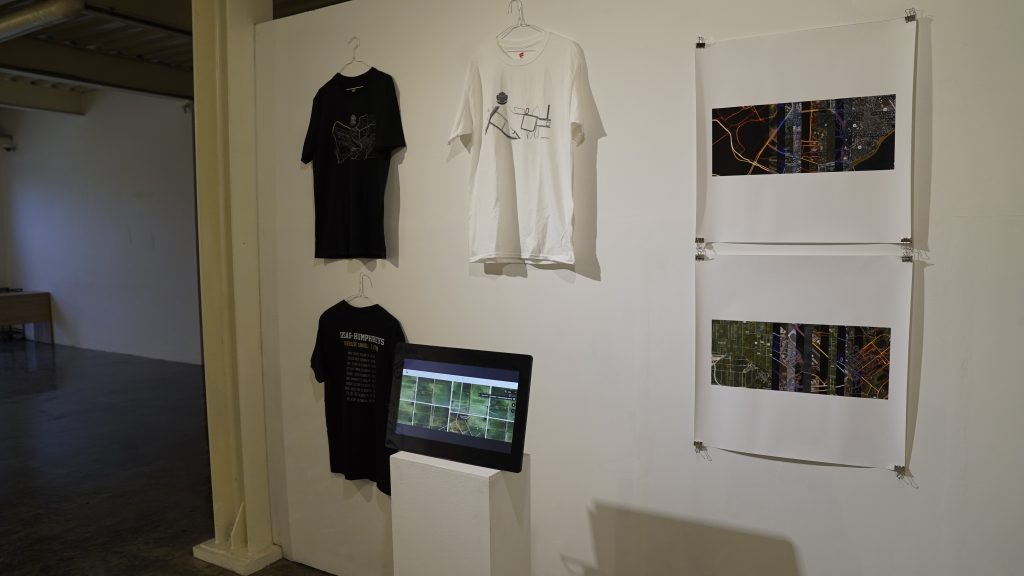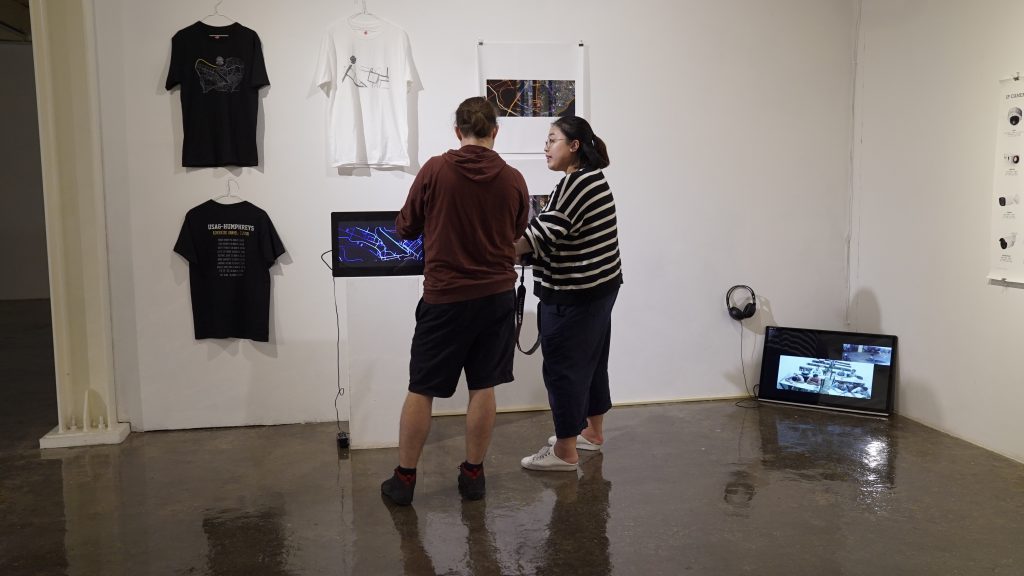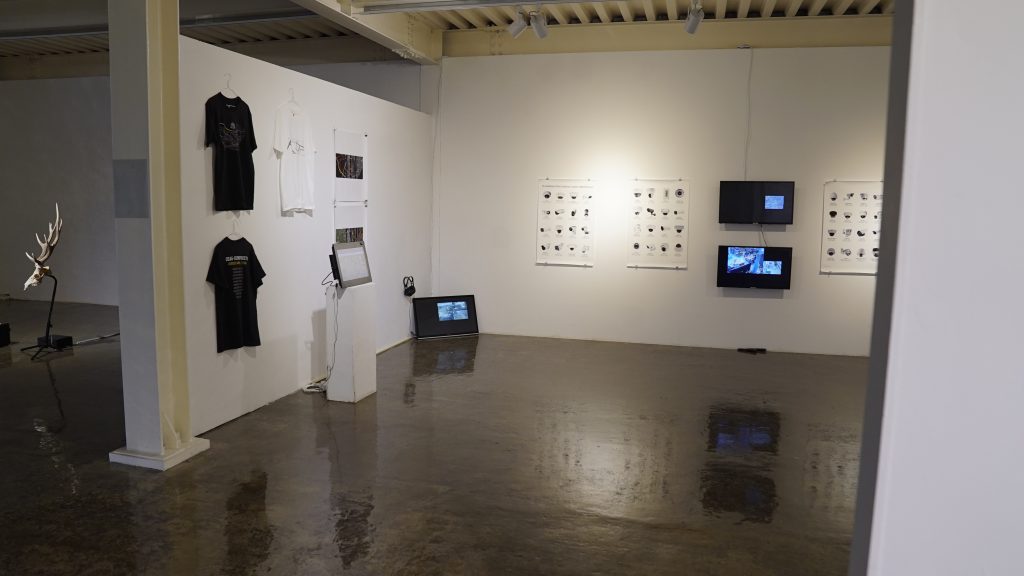 Title: Panopticities
Type: Video Installation
Production year: 2018
Running time: looped videos
Dimensions: variable
by KairUs Art+Research (Linda Kronman, Andreas Zingerle)
Locations: Seoul (Republic of Korea), Tokyo (Japan), Bangalore (India), New York City (USA)
The video portrays mega-cities through the lenses of unsecured public CCTV and private IP cameras. Networked security cameras offer 24/7 surveillance. Tracking software and the integrated web-server allow processing and streaming as part of the growing amount of connected devices also known as the Internet of Things. These web-servers are often insecure by design, meaning they are not protected by a password or have hard-coded login credentials saved as plain text. By default, the servers stream unencrypted and on publicly-accessible network ports, providing potential risks of being intercepted and allowing unknown third parties unintended access to the set up function of the cameras. Some manufacturers use the same vulnerable settings across their entire camera lineup. "By default, the Network Camera is not password-protected", or "the default user name is admin" and "the password is 12345" can be read in the camera manuals. Security cameras are supposed to offer security, not provide surveillance footage for anyone to view. Often, camera owners don't realize that their cameras are accessible on the Internet with default insecure settings, enabling hackers to enslave these cameras into botnets. Malware will use insecure webcams to infect the rest of the network, routers and other devices in the "smart home", threatening both the reliability of surveillance cameras and also serving as a transmission vector to attack other devices.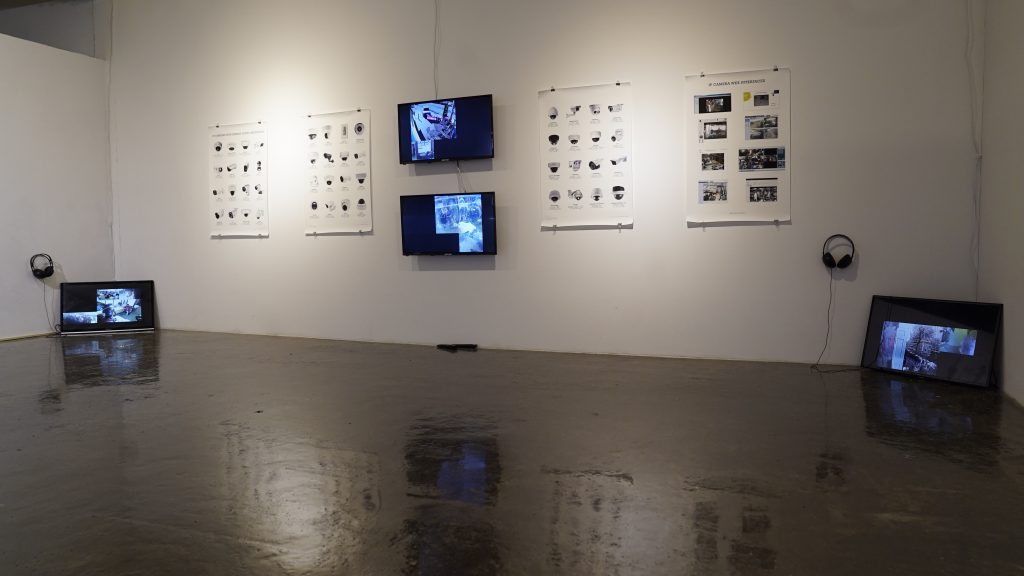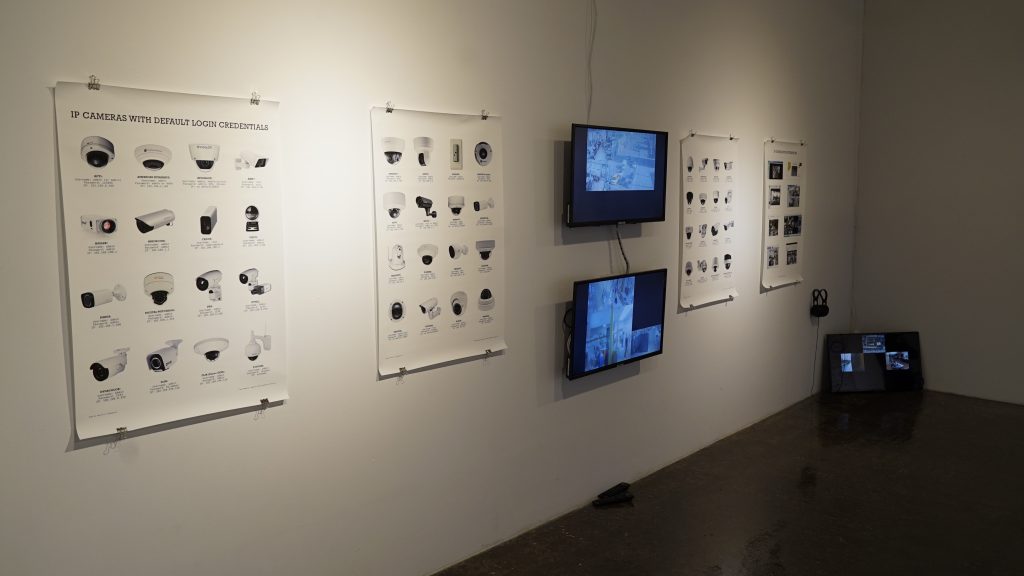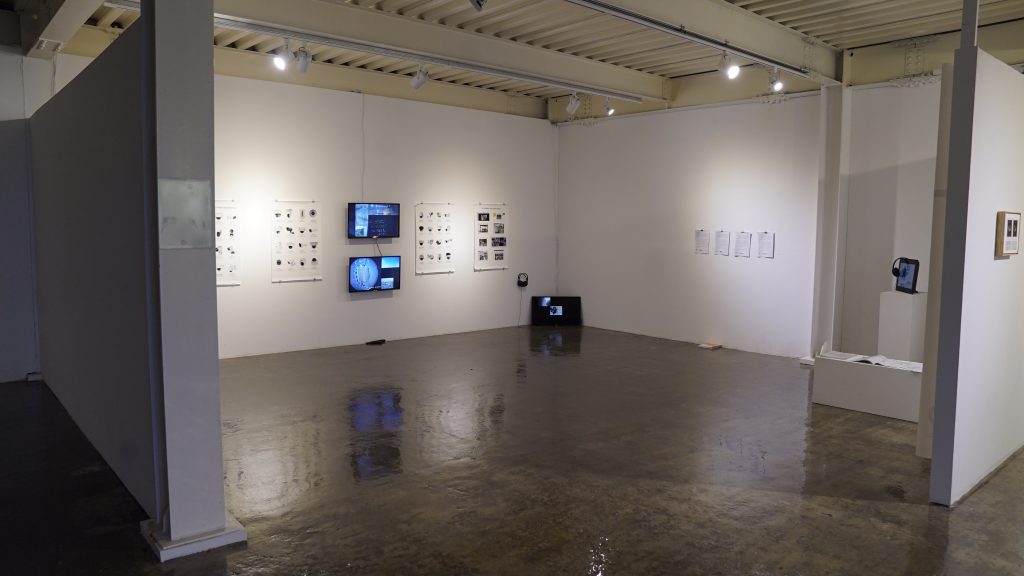 Title of the work: Megacorp.
Production year: 2016
Dimensions: variable
by KairUs Art+Research (Linda Kronman, Andreas Zingerle)
'Megacorp.' is a corporate conglomerate inspired by its equally powerful counterparts in science fiction. The artwork is based on a collection of fraudulent websites scraped from internet by the artist duo KairUs. These companies exist only virtually and are used by cyber criminals for phishing attacks or to support scam stories. The 'Megacorp.v exists therefore as an umbrella company for subsidiary companies that are 100% dummy cooperations. 'Megacorp.' operates on a global scale and is constantly growing with firms represented in almost every branch of industry. The strategic objectives according to the 'Megacorp.' Mission statement is to: "offer complete services from one source which can serve the entire market". Accordingly the subsidiary companies cover domestic and international export, real estate agents, insurance companies, law firms, security companies, banks, educational institutions, hospitals, online commerce, economic communities and ministries. The functions of 'Megacorp.' are presented in the form of an interim report and company visuals. The archived websites are locally available allowing visitors to explore the current fake website repository. By examining the fake websites the artwork reflects both the imaginary and the real world 'megacorps', questioning centralization of power.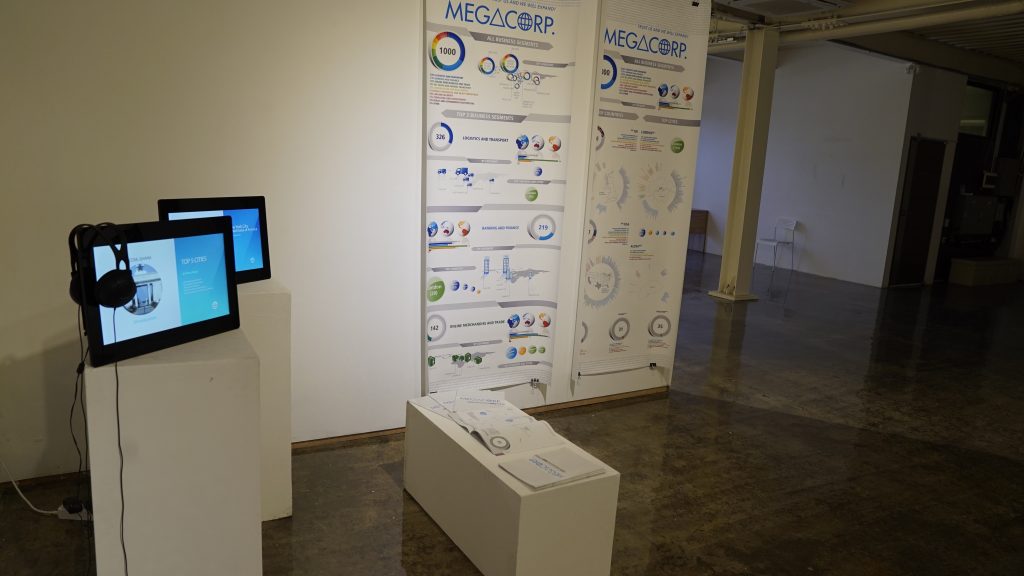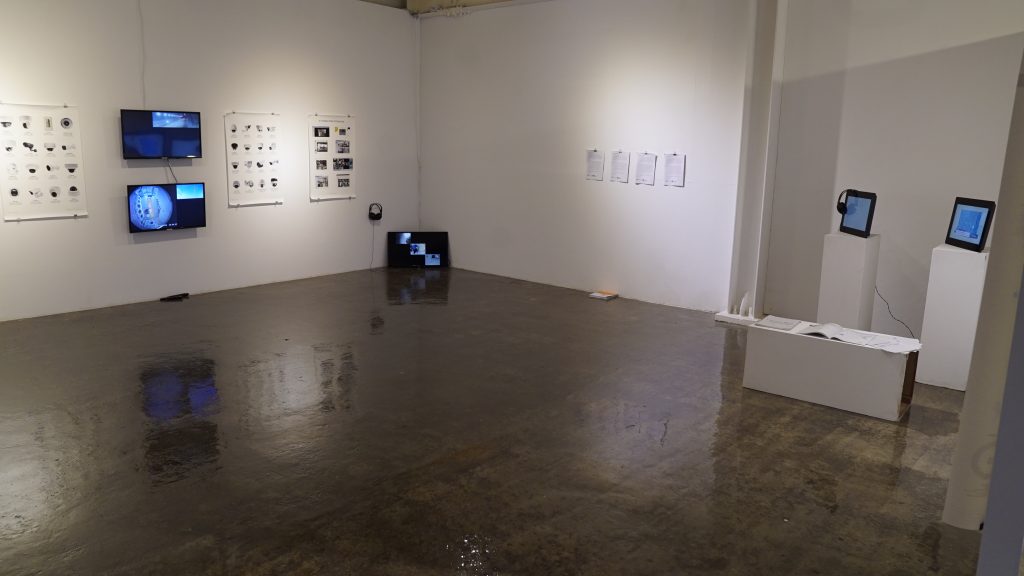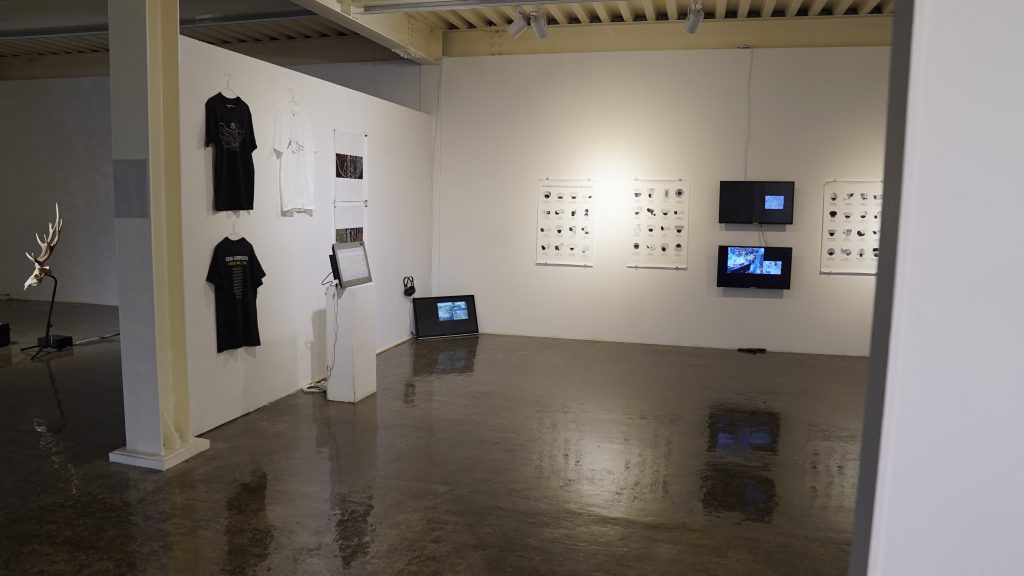 Some impressions from the conference: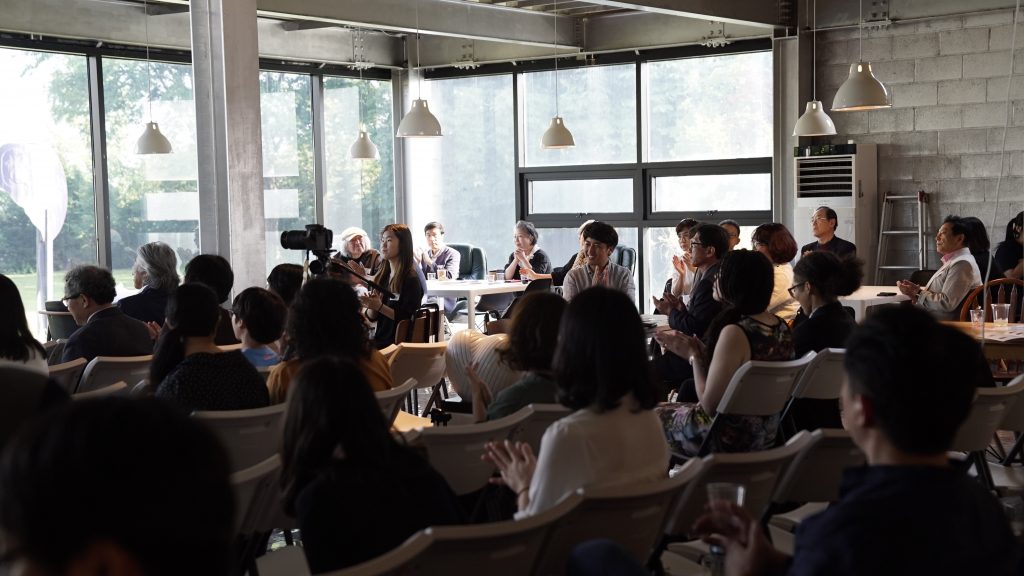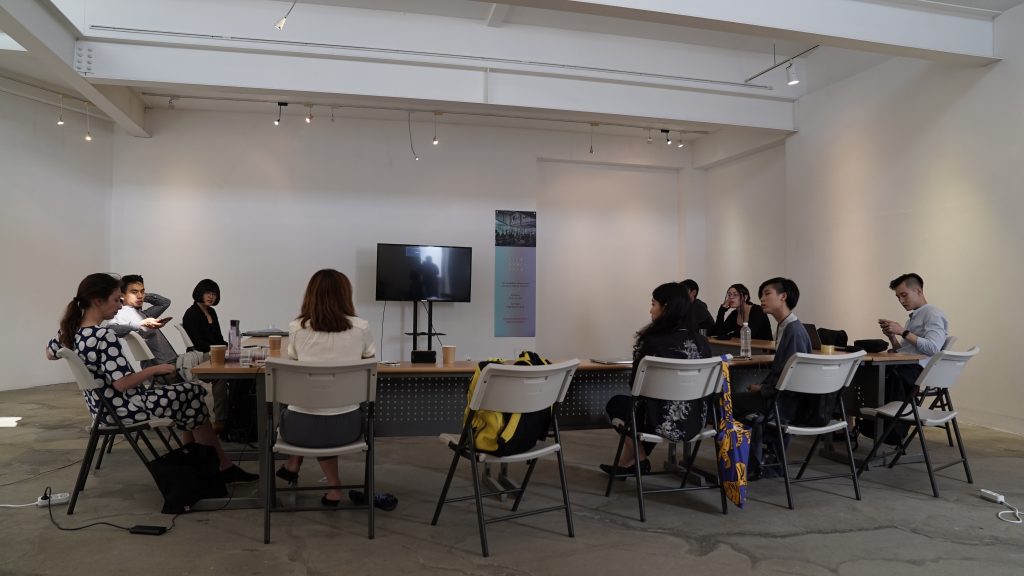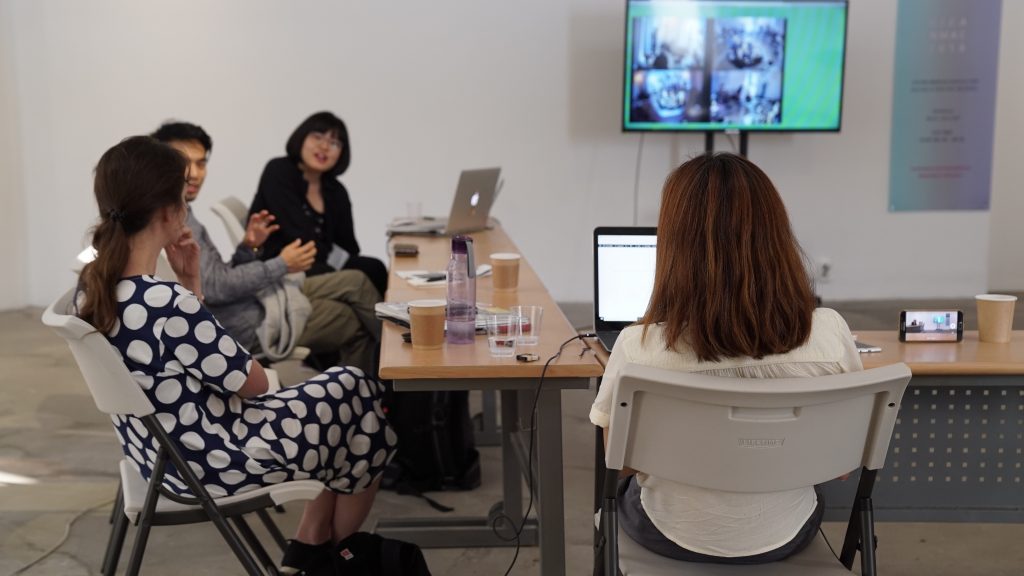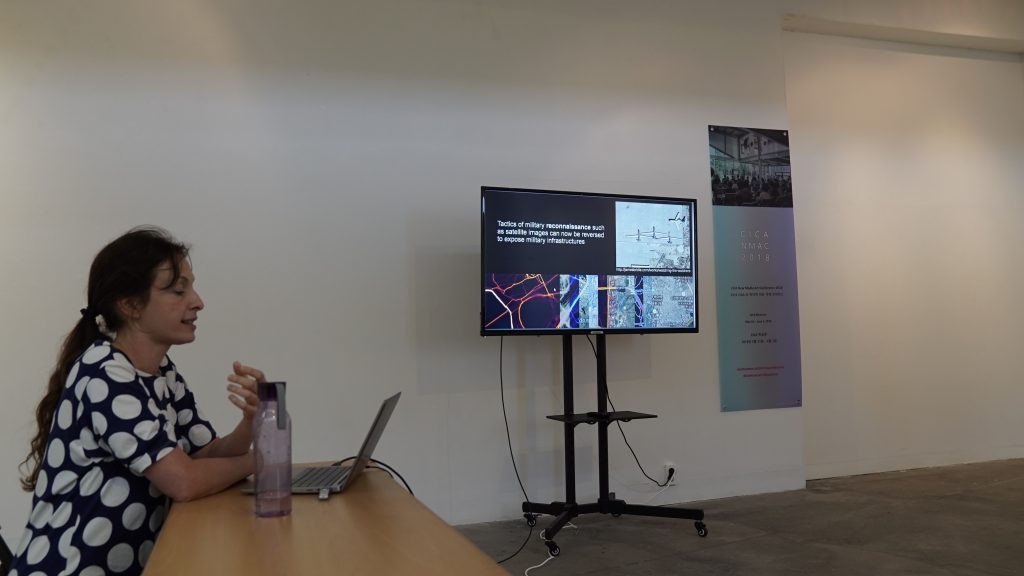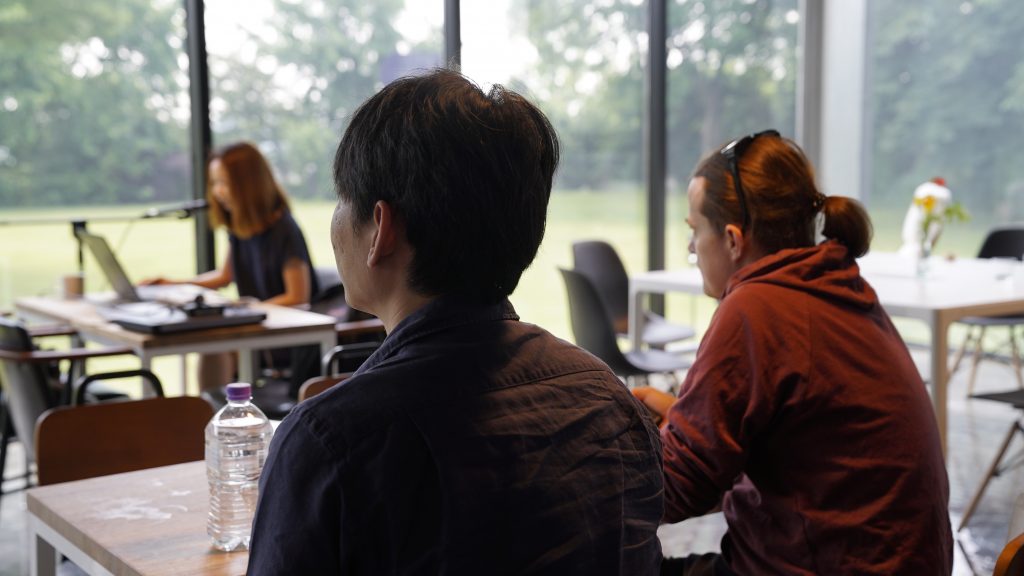 Group photo: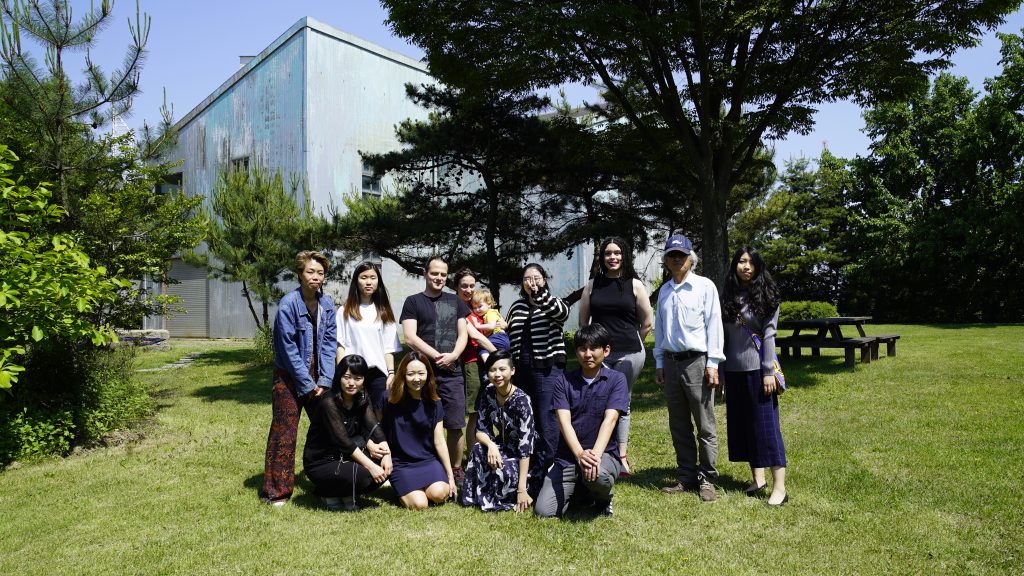 CICA Publications: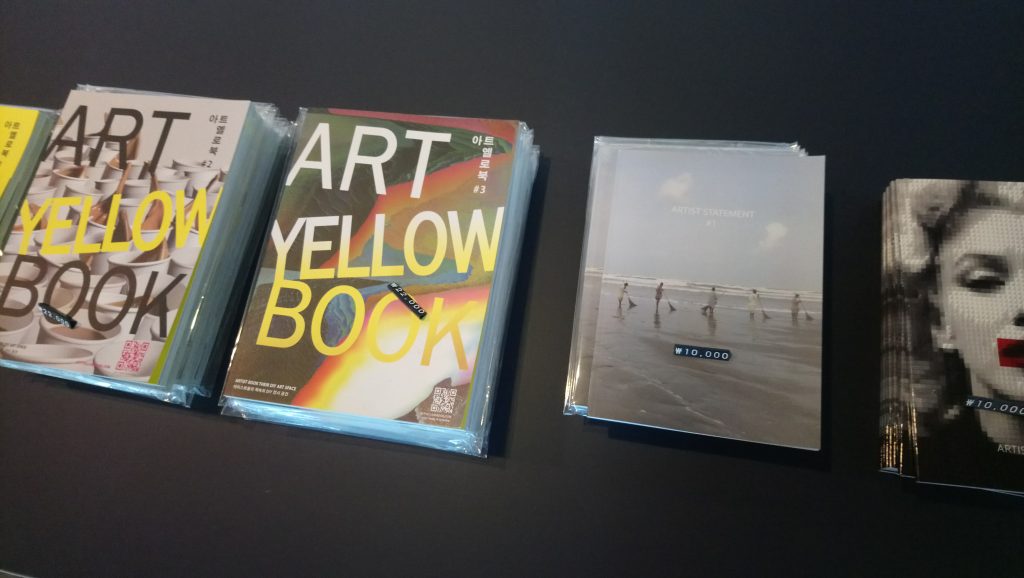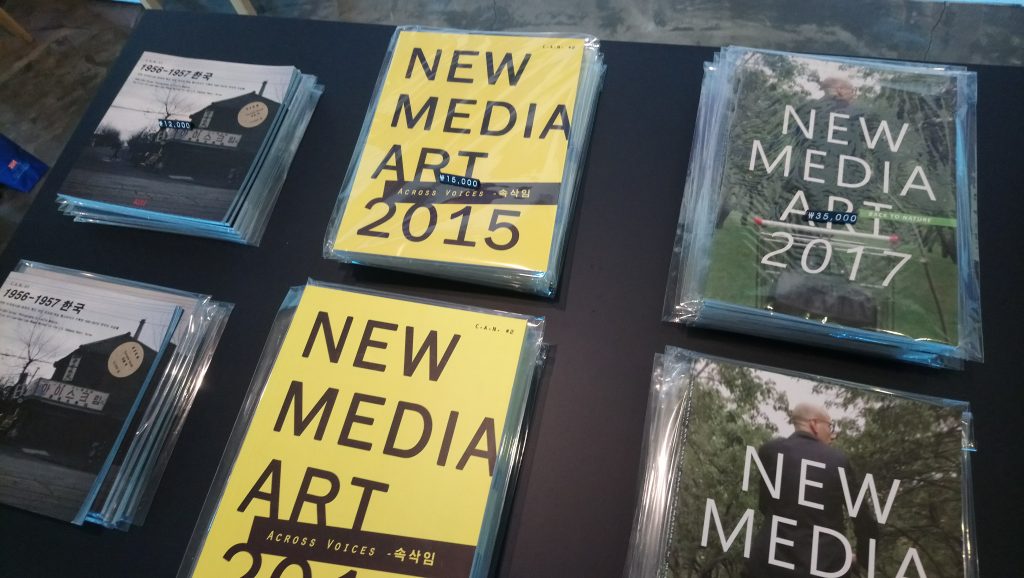 Presenters:
Tristan Cai:
Tristan Cai is an artist who works primarily with research-based narratives that reflects the ways which we socially construct knowledge and realities. In recognition of his works he has been awarded the San Francisco Art Institute MFA Fellowship Award, the Murphy and Cadogan Contemporary Art Fellowship, as well as the Professional Development Grant and Arts Bursary Award from the National Arts Council. He was a nominee for the Icon De Martell Cordon Bleu, the most distinguished photography prize in Singapore and was also nominated to exhibit at Noorderlicht Photography Festival's 20|20 show, as one of 20 photography artists to look out for internationally. He has presented his works extensively such as at Arles Voies Off, France, the National Museum of Singapore, Kumho Museum of Art, GoEun Museum of Photography, Jeonbuk Museum of Art, Korea, RS Project, Berlin, and Shanghai World Exposition, China amongst others. Cai is also a passionate educator and is currently based in the suburbs of the greater Washington D.C area, serving as Assistant Professor of Photography at St. Mary's College of Maryland.
Chih-ya Huang:
Chih-ya Huang is a postgraduate studying at National Chiao Tung University in Taiwan. She majors in Master of Science in Architecture. In addition, she graduated from the Bachelor of New Media Art at Taipei National University of the Arts in Taiwan. She focuses on the field of kinetic art, generative art and Parametric design. Furthermore, she is dedicated to transform the natural dynamic form with different material and mode.
Won Cha
Won Cha was born in Seoul, Korea. As an immigrant, he was naturalized, only after denouncing all foreign allegiances, in New York.
Currently, he finds himself along the coast of California, but is hesitant to say he lives there. He is an artist and a writer.
Please note: I am wary of the *biography and its hierarchal mediations.
Specifically, its limitations on expression and its focus on professionalization.
Lacaste Eunice
Eunice was born in the Philippines and grew up in Singapore. She studied at the University of the Philippines, College of Fine Arts and finished her BA in Painting in 2011. Last year, she graduated from the Lasalle College of the Arts, Singapore, attaining her MA in Asian Art History (2017). Eunice has participated in writing programs hosted by platforms such as the Arts Equator and the International Association of Art Critics (AICA). She is also presenting at other conferences such as the Thirteenth International Conference on The Arts in Society held at the Emily Carr University of Art + Design in Vancouver, Canada. Currently, Eunice is an emerging writer working mainly on participatory art.
Yuto Hasebe
Yuto Hasebe was born in 1984 in Nagoya, Japan. He is an artist and designer who is interested in exploring handmade musical instrument and physical strings sound. He was honored with the People's Choice Award Most Unusual Instrument from Margaret Guthman Musical Instrument Competition 2014 (Georgia Tech, Atlanta, GA, USA). His works has been featured in exhibitions and performances including United States, Hong Kong, Poland, South Korea, Singapore and Japan.
Leejin Kim
Leejin Kim is an art director and artist specialized in new media art and visual & cultural studies, and the ceo of CICA Press. Leejin received her BFA in Sculpture from Seoul National University in Korea, MFA in Sculpture and New Media from the University of Pennsylvania, and her PhD in Media, Art, and Text from Virginia Commonwealth University. As an art director of CICA Museum since 2014, she has organized diverse experimental publication & international exhibition series including the CICA international exhibition & publication on New Media Art, Art Yellow Book, and Artist Statement. 1956-1957 Korea, the exhibition and publication curated by Leejin in 2014, was introduced by the press, including KBS News and Lonely Planet Magazine Korea. In 2017, Leejin formed the 1st New Media Art Conference 2017 (CICA NMAC 2017) with collaboration of Gimpo City, Korea. Before working as an art director, Leejin had taught art and interdisciplinary courses at Sangmyung University, Virginia Commonwealth University, and Yonsei University.
Tian Jiang
tian Jiang is an artist and graphic designer from Beijing, China. After receiving her BA from the China Central Academy of Fine Art in 2012, Jiang moved to Chicago to attend the School of the Art Institute of Chicago where she completed her MFA in 2015. Her interest in new media and technology has led Jiang to work in a cross-disciplinary manner utilizing aspects of graphic design, photography, video installations, and performance art to delve into topics of urban modernization, censorship, social networks, and the effects of changing environments on the human experience. Jiang has exhibited her work nationally and internationally including Currents 2016 Santa Fe International New Media Festival at Santa Fe; " Fantastic Art China 2016 " at Jacob K. Javits Convention Center in NYC, " Re – " Exhibition at Flux Factory Gallery in NY.
Heesoo Kwon
Heesoo Kwon is a project based artist from Seoul, South Korea. By building interactive and immersive worlds with participants, her projects deal with violences and stereotypes which we experience but are unaware of. Before making art, she studied business at Ewha Woman's University in South Korea and ran a patent business related to menstrual pads. She is currently pursuing her Master of Fine Art at the University of California, Berkeley.
KairUs Art+Research
KairUs is a collective of two artists Linda Kronman (Finland) and Andreas Zingerle (Austria). Currently based in Daejeon (Republic of Korea), they explore topics such as vulnerabilities in IoT devices, corporatization of city governance in Smart Cities and citizen sensitive projects in which technology is used to reclaim control of our living environments. Their practice based research is closely intertwined with their artistic production, adopting methodologies used by anthropologists and sociologist, their artworks are often informed by archival research, participation observations and field research. Besides the artworks they publish academic research papers and open access publications to contextualize their artworks to wider discourses such as data privacy & security, activism & hacking culture, disruptive art practices, electronic waste and materiality of the internet.
Between 2010-2016 KairUs has worked with the thematic of cyber crime (Internet fraud and online scams), constantly shifting focus approaching the theme from various perspectives: data security, ethics of vigilante communities, narratives of scam e-mails, scam & technologies. Subjects of the research has been online scammers, vigilante communities of scambaiters and their use of storytelling and technology.
In current projects; 'Behind the Smart World', 'Internet of Other People's Things' and 'Ruins of the Smart City' they collaborate with a diverse group of artists, activists and researchers in both academic and non-academic contexts.
The ongoing research is supported by the National Research Foundation of Korea No. NRF 2017S1A2A2041837. The project is supported by Department of Media and Communication Arts at Sol International School of Woosong University, Daejeon, Republic of Korea.
Yoon nana
After graduated from an art high school in Korea in 2003, Yoon moved to France to enter the art college. She completed Bachelor's degree of Arts and maser's degree in Art in 2011. Yoon also received a diploma D.N.S.E.P 'Diploma National Supereur Expression Plastique' in 2011. After having several group exhibitions in France, She came back to Korea and had her first solo exhibition in Busan. Recently she has been working with a variety of young artists in Seoul and Busan.
Kyungjin Yoo
Kyungjin is a computer scientist who loves art & culture. After graduating from Seoul National University, he worked at Naver Corp and he received his PhD at the University of Maryland. He is now working for the trans-disciplinary program at the University of Maryland partnered with The Phillips Collection, where he does research and experiment with a range of methods and technologies to meet the needs of museum and arts, and new educational content for the arts in text, audio, video, and interactive multimedia formats.
Christina Ivelisse Morris
Christina Ivelisse Morris is a new media artist based in Chicago. Christina uses lights, color, sound and digital media to shift the surrounding environment, to produce a unique experience for her audience, and to create a new atmosphere as a whole. The intent of her artwork is to transport her viewer using sensory experiences. Her work is inspired by the wonder and limitlessness of a youthful and playful mind, and she often cross-references that with deeper themes throughout her work. She earned a Bachelor of Arts in Art, Media and Design from DePaul Univerity in Chicago.
The ongoing research is supported by the National Research Foundation of Korea No. NRF 2017S1A2A2041837.

Support by: