KairUs (Linda Kronman and Andreas Zingerle)
Forensic FantasiesSOLO EXHIBITIONAksioma | Project Space
Komenskega 18, Ljubljana

14 February – 16 March 2018
Opening hours: TUE-FRI 12 pm – 6 pm

Exhibition opening and artist talk: WED, 14 February at 7 pm
What happens to our data when we send a computer, an hard disk or any kind of other storage device to the garbage? Not everybody knows that the only way to prevent access to an – even damaged and inaccessible for us – digital storage device is to physically destroy it, using a specific procedure. And that around the giant digital waste dumpsters located in third world countries flourishes an economy based not only on the recycling of hardwares and precious metals, but also on data recovery and reuse.
Forensic Fantasies (2016) is a series of three artworks developed by KairUs (Linda Kronman and Andreas Zingerle) after an artist in residence program in Ghana, and dealing with data breaches of private information. In the artworks, KairUs use data that was recovered from hard-drives dumped in Agbogbloshie, Ghana and collected after a process of field research. Reports suggest that at this e-waste dump, criminals extract data from hard-drives to demand payments from their pre-owners or to resell the information.
More specifically, Not a Blackmail examines the possibility to blackmail a prior owner of a hard-drive. In order to do it, it's crucial to be able to contact the person to express one's demands. From one hard-drive KairUS found out who it had belonged to, further through social media platforms, they found his current employer and other contact details; yet, rather than blackmailing the person, they grew curious if they could get in contact with him/her. Therefore the artwork consists of one ready to be posted package, containing the recovered data and a letter to the pre-owner.
Identity Theft focuses on the phenomena of romance scamming. Scammers conduct identity theft by copying bulks of images of attractive people to create fraudulent profiles on social media platforms or dating channels. The scammers pose to be in love with their victim and after gaining their trust they lure them to give gifts and money, always hiding behind their false identity. One of the hard-drives contained several images of attractive ladies, probably copied to this hard-drive to create and sustain fraudulent profiles. In the artwork, 18 of the fraudulent online profiles using the same images found on the hard-drive are combined with "Nollywood" – mainly Nigerian and Ghanaian low-budget films – found footage clips that thematize the topic of romance scams.
Finally, Found Footage Stalkers takes a closer look at images found on one of the hard-drives. Scanning through the private photos enables very personal insights into the life and habits of the pre-owners of this hard-drive. You can follow them to parties with friends, trips to amusement parks and Christmas celebrations with the family. By presenting the photos in an album, KairUS updates the traditional practice of found footage, based on gathering material from thrift shops, yard sales and flea markets for remixing and creating new artworks.
Photos by Aksioma (Janez Janša)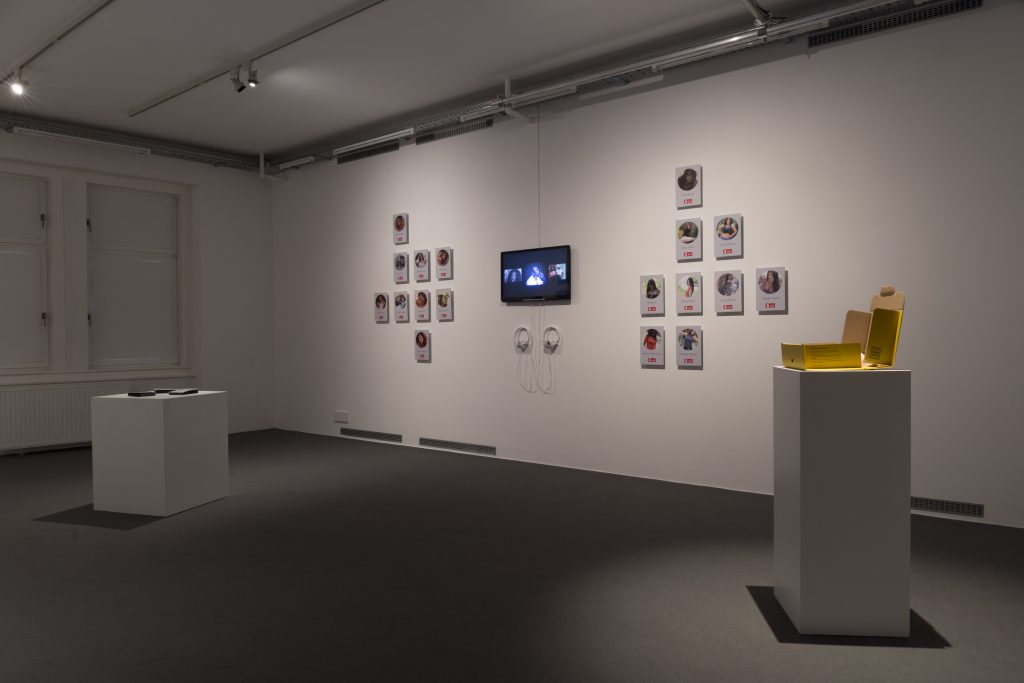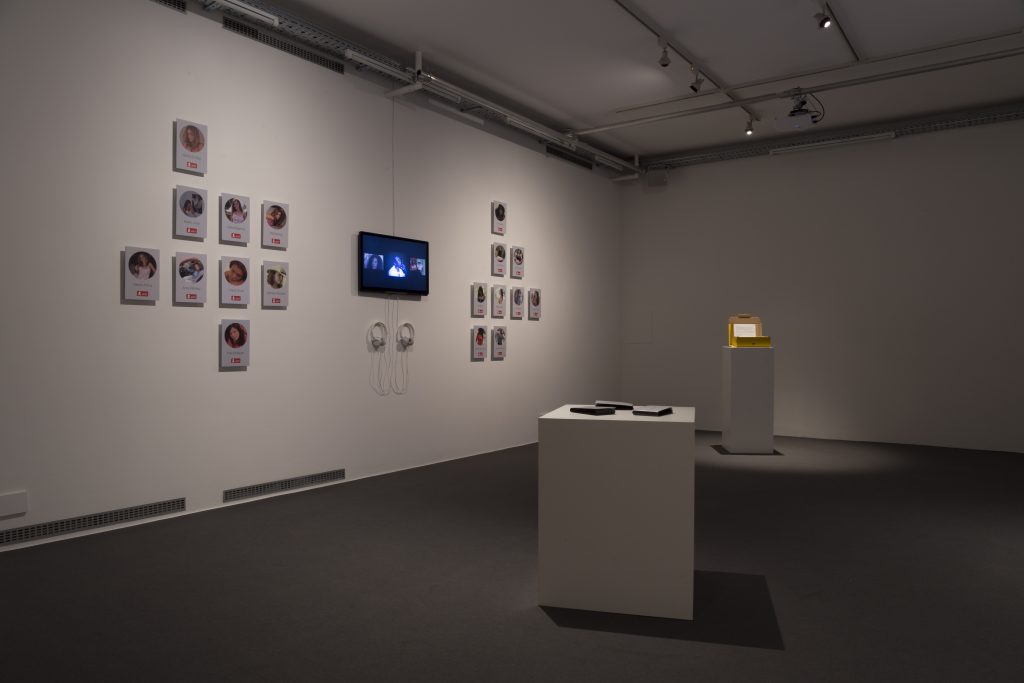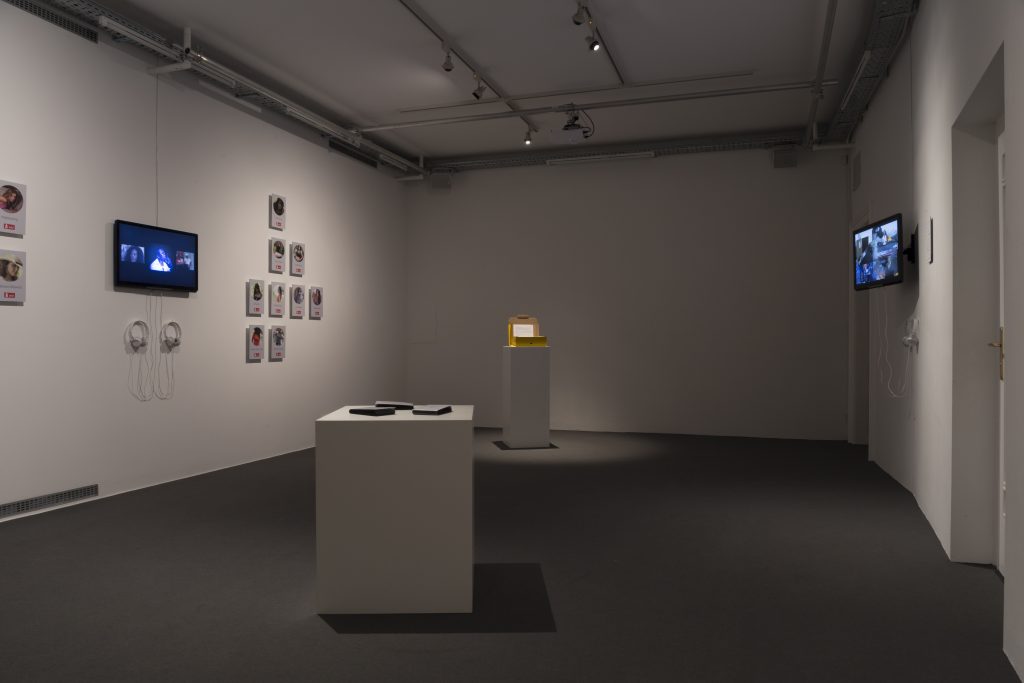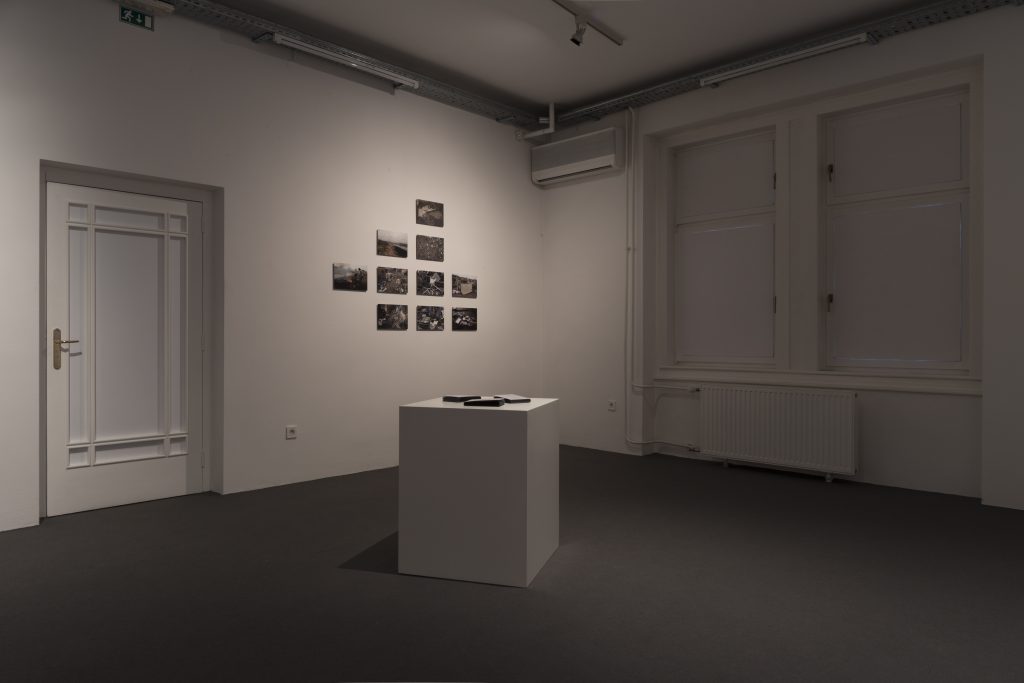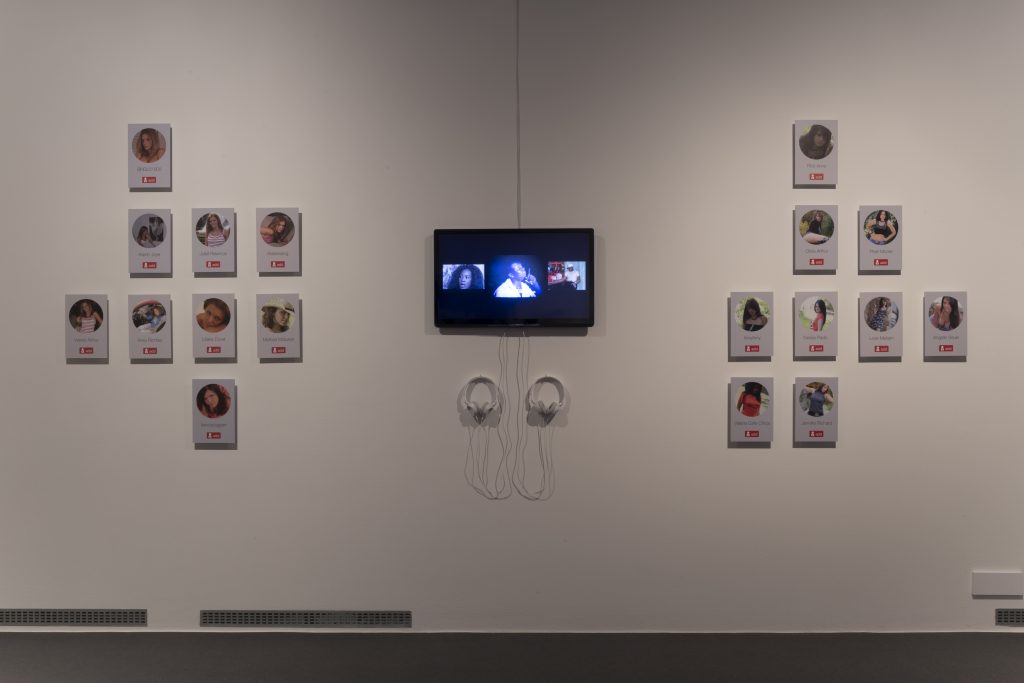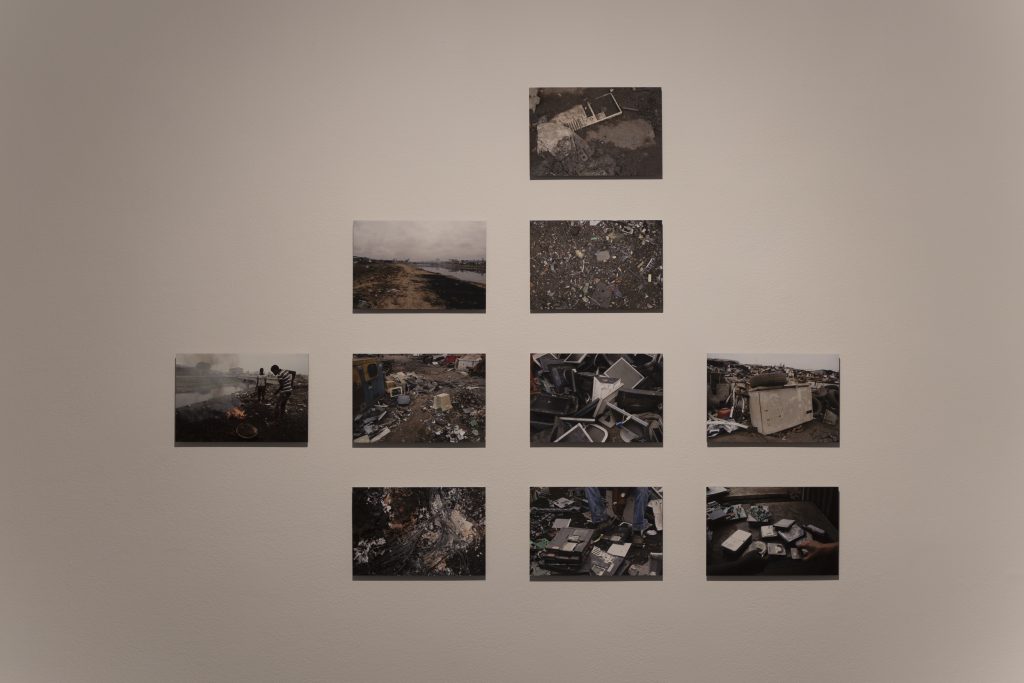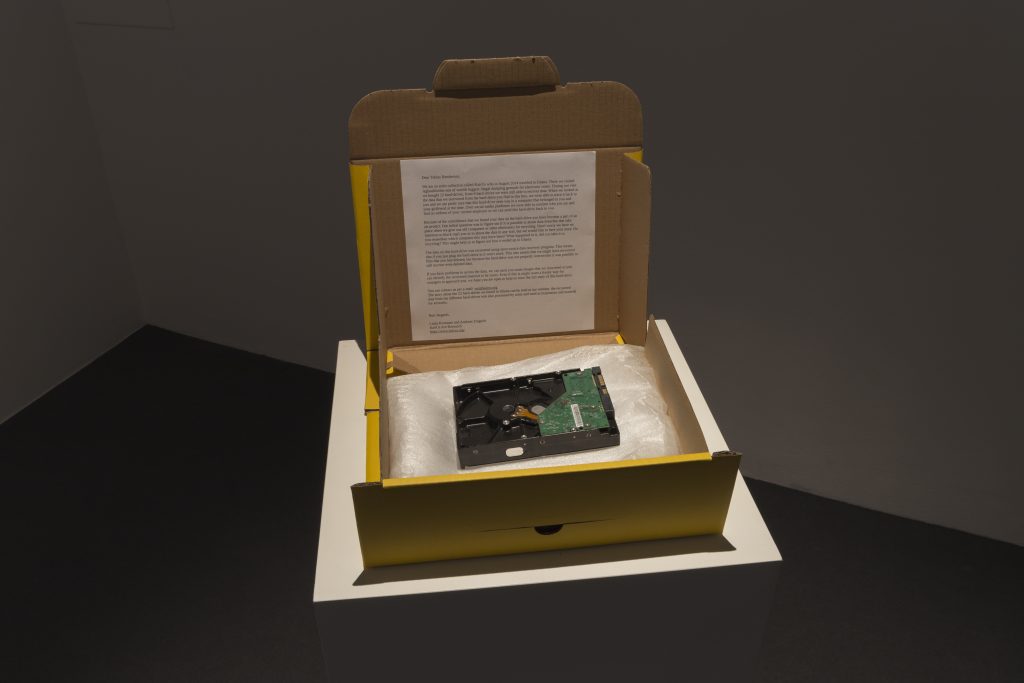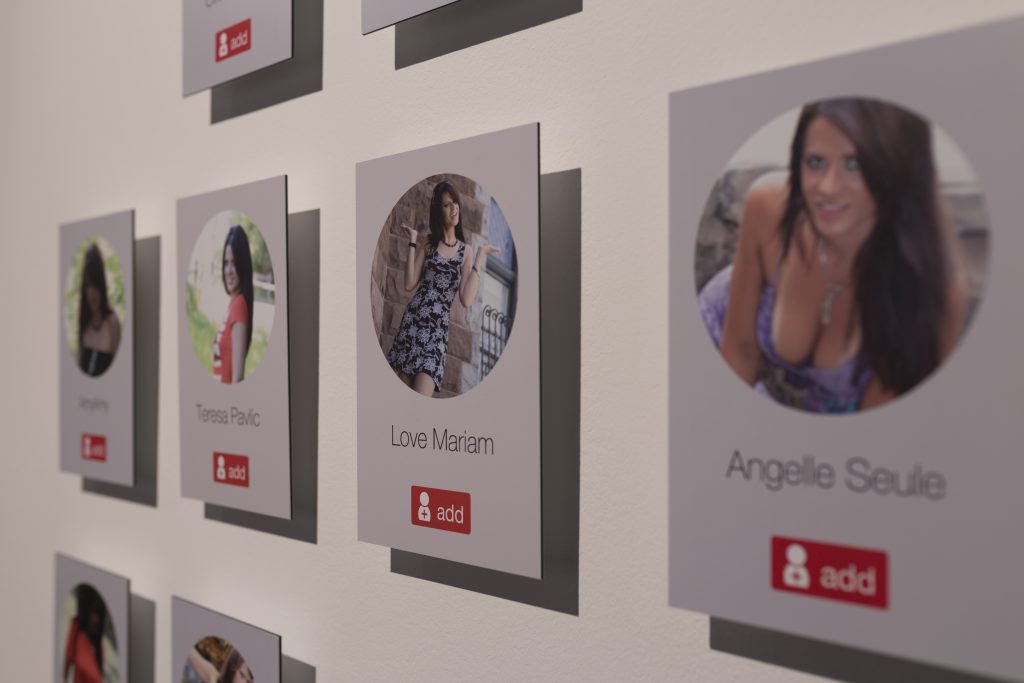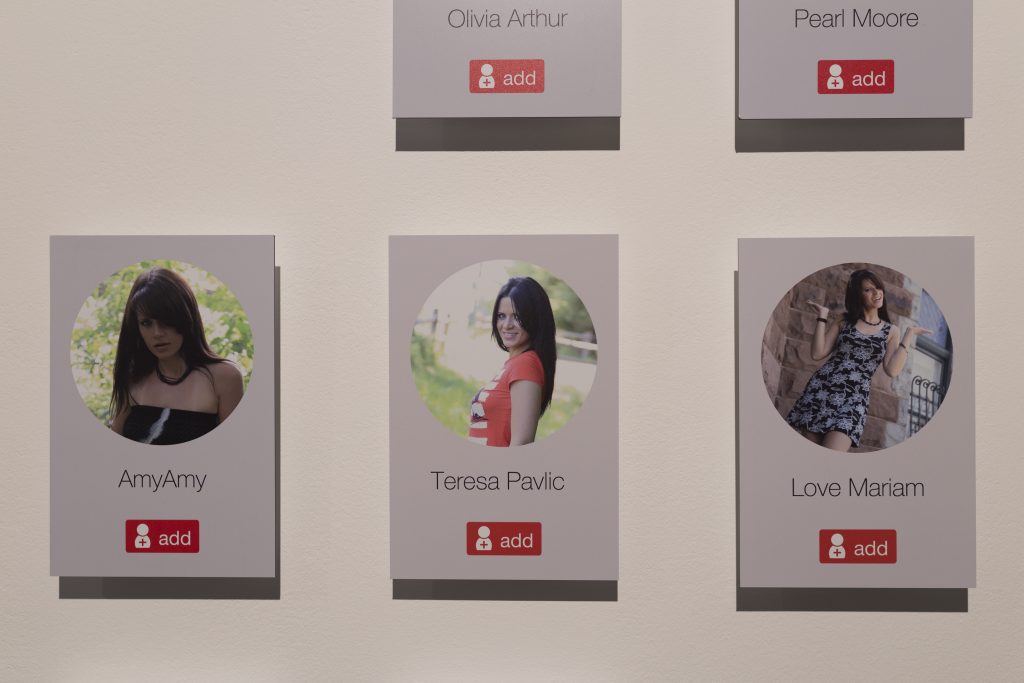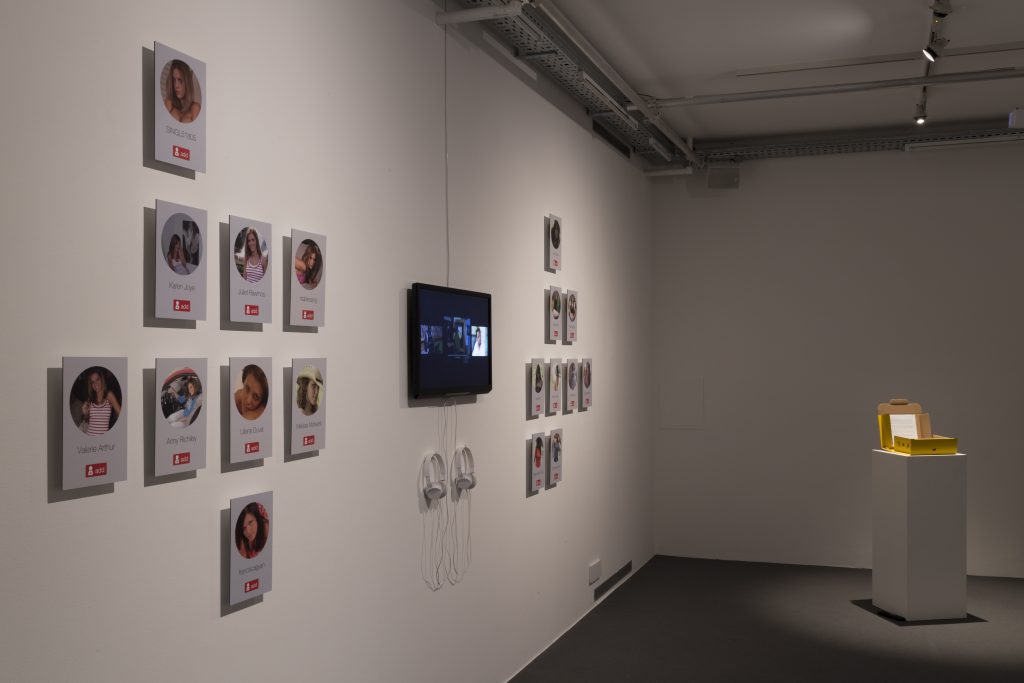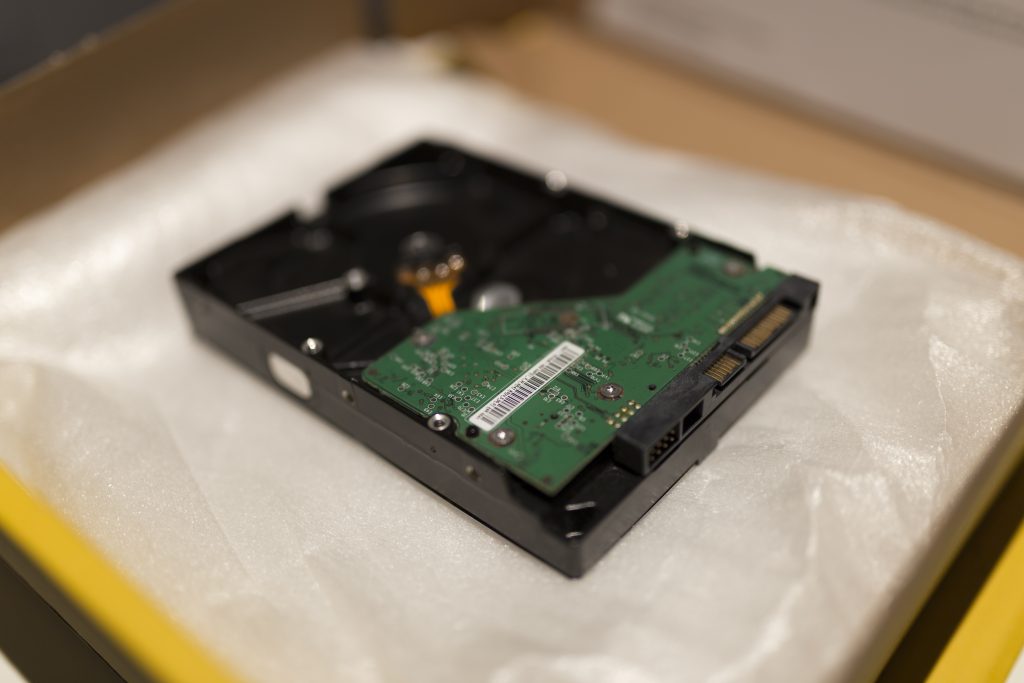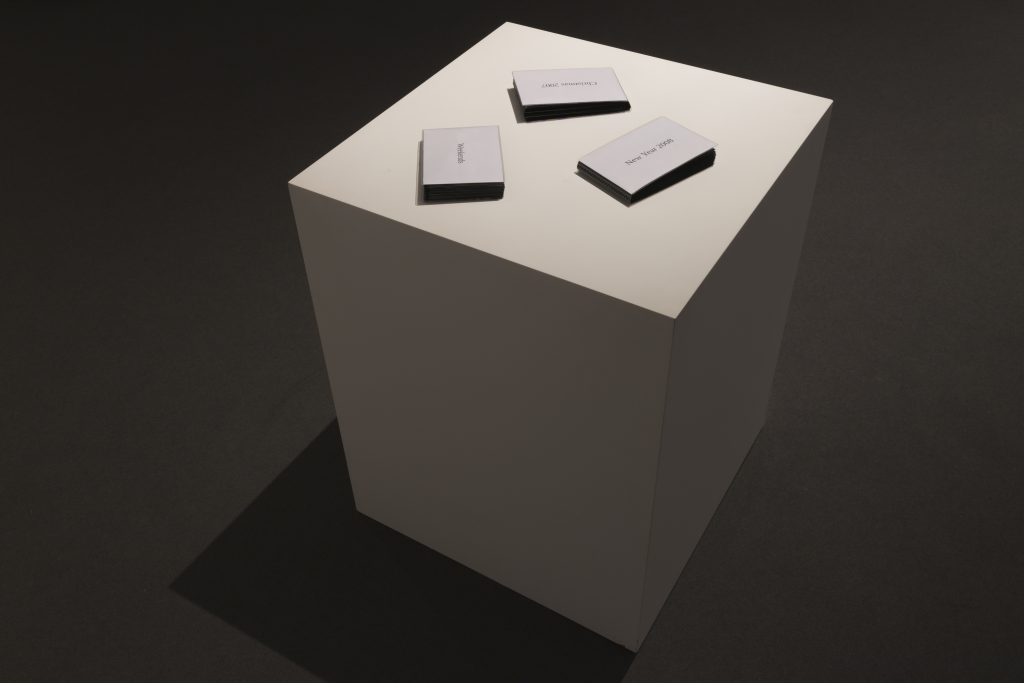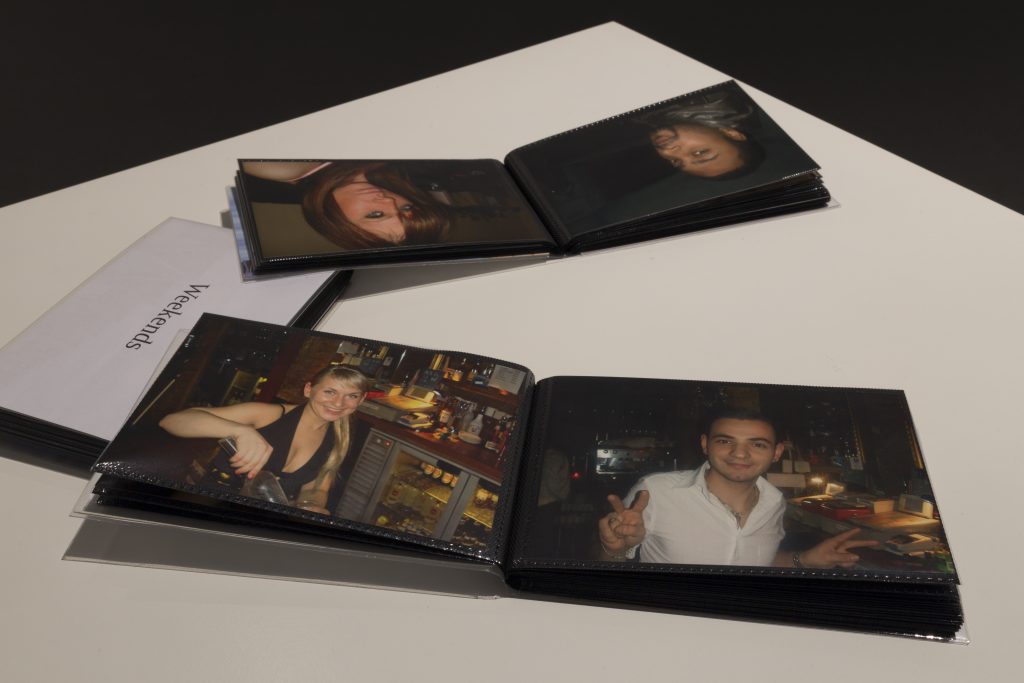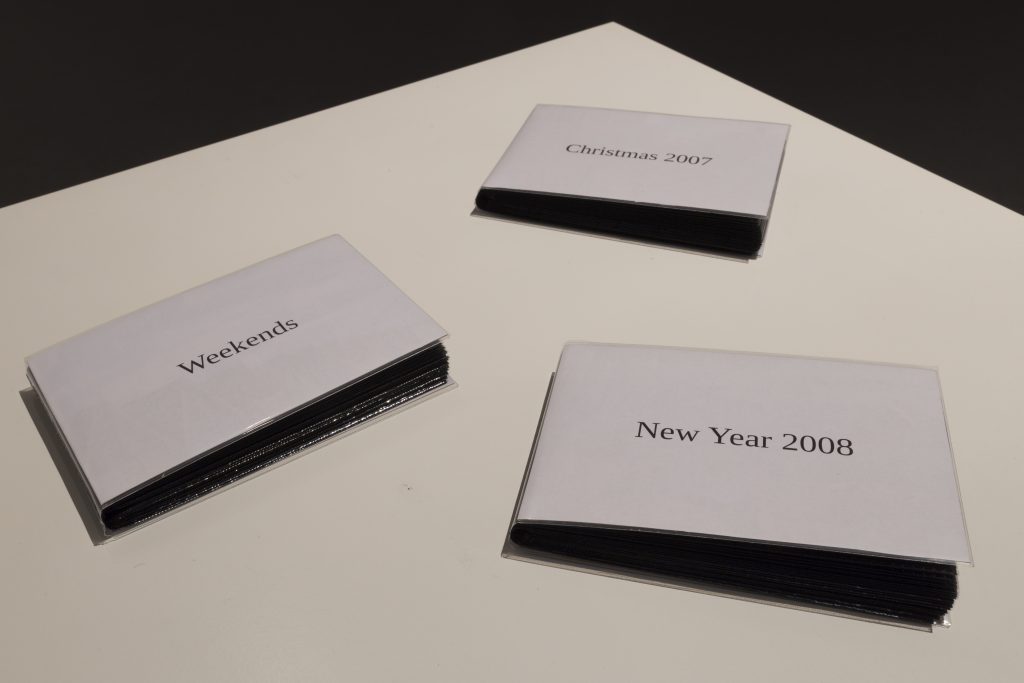 Exhibition Opening Feb 14, 2018 (All photos by Jure Goršič)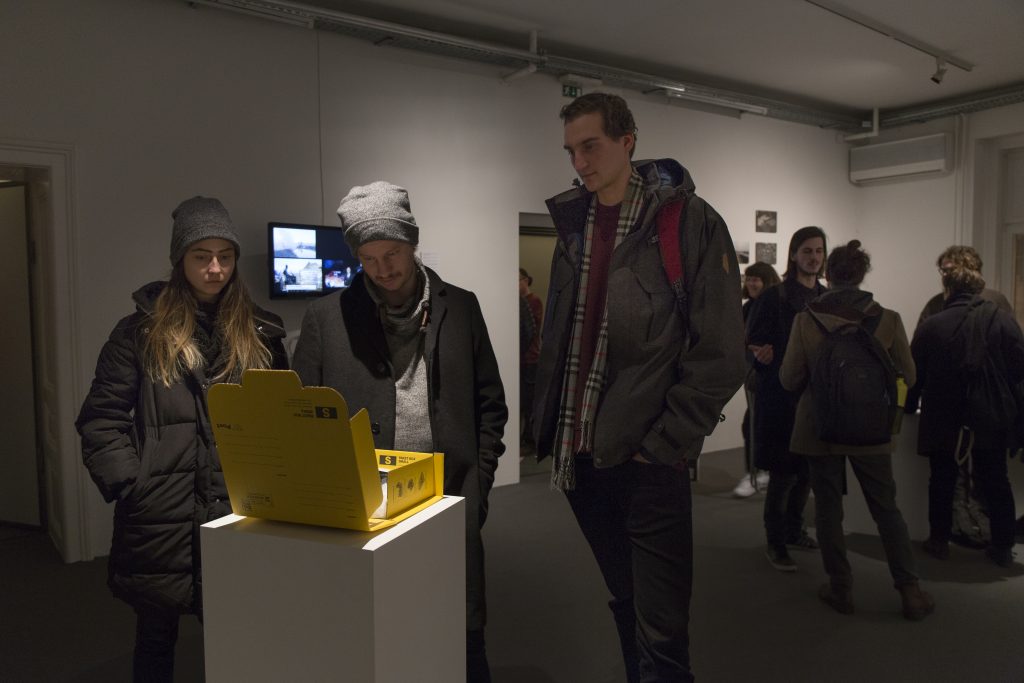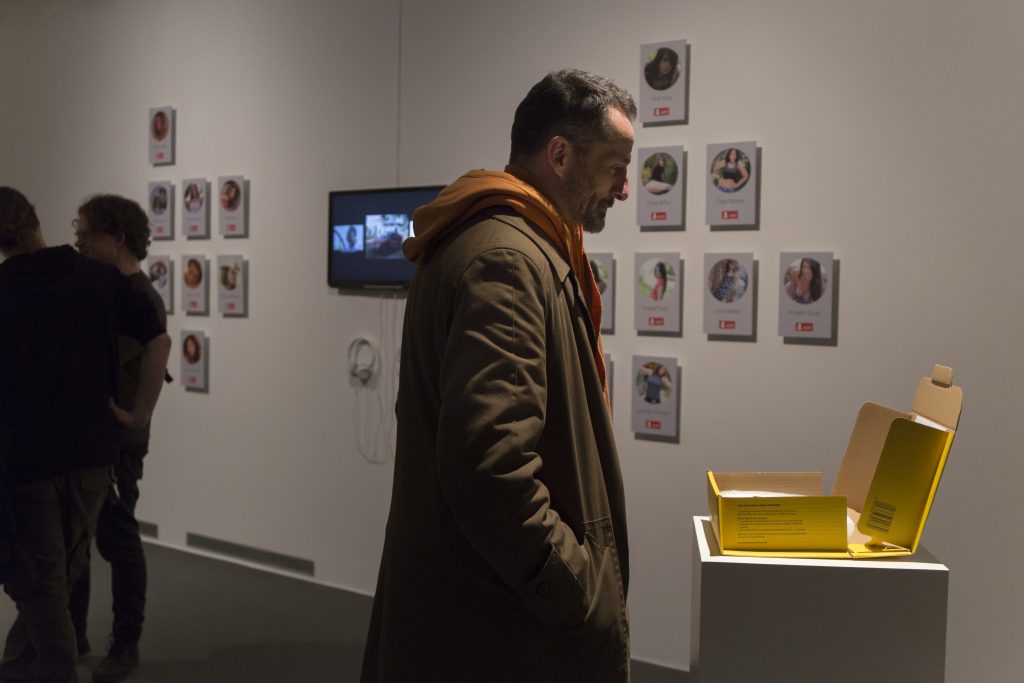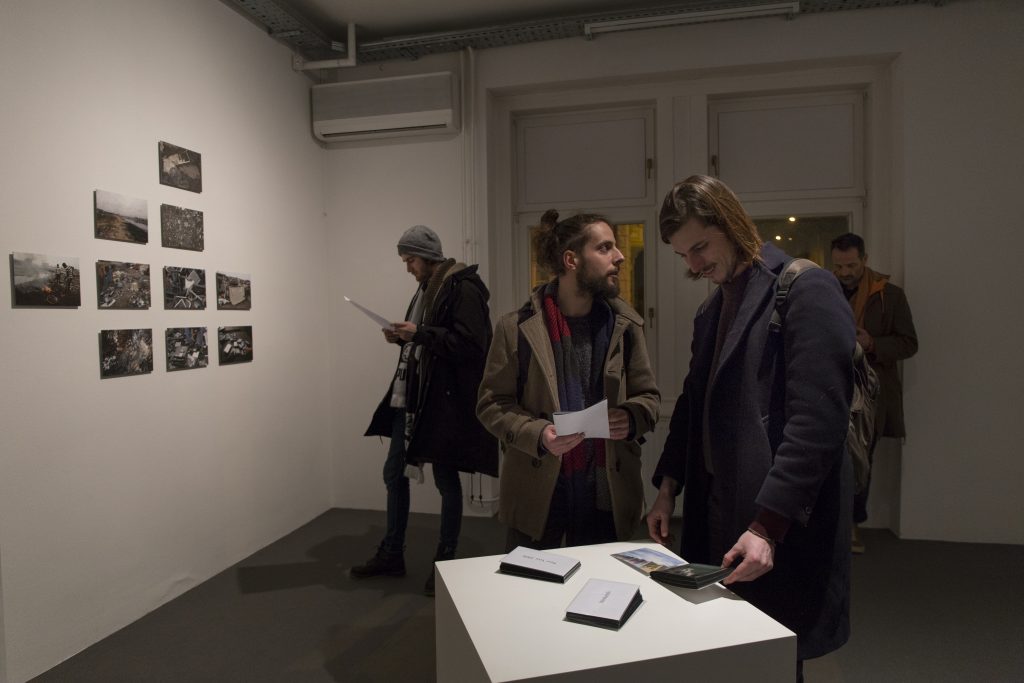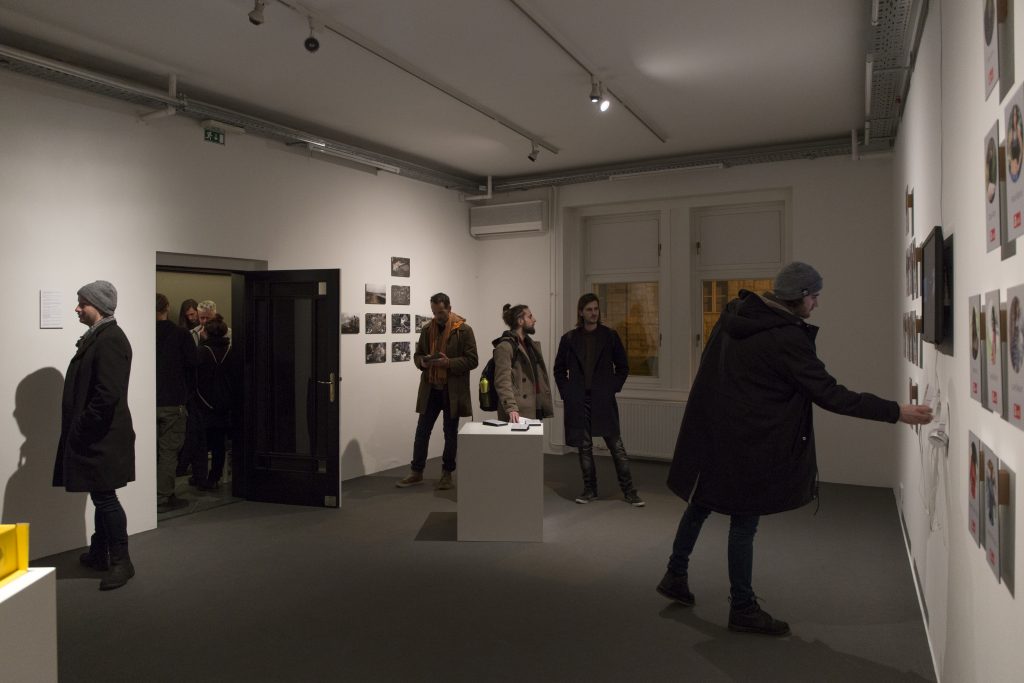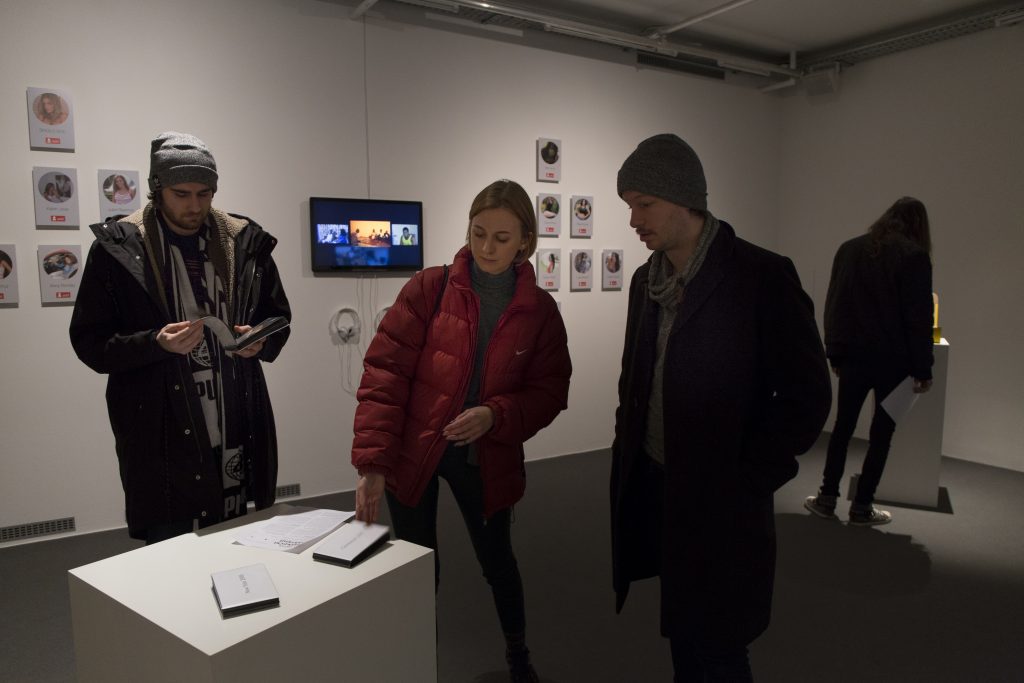 Artist talk:
KairUs
Behind the Smart World
14 February at 7 pm @Aksioma | Project Space
(All photos by Jure Goršič)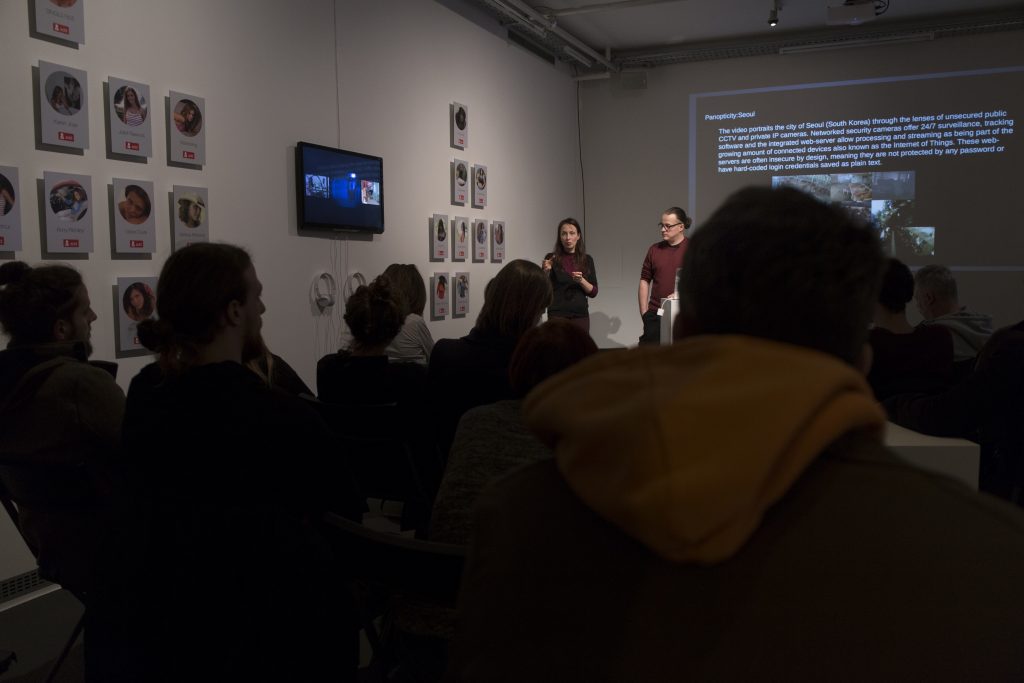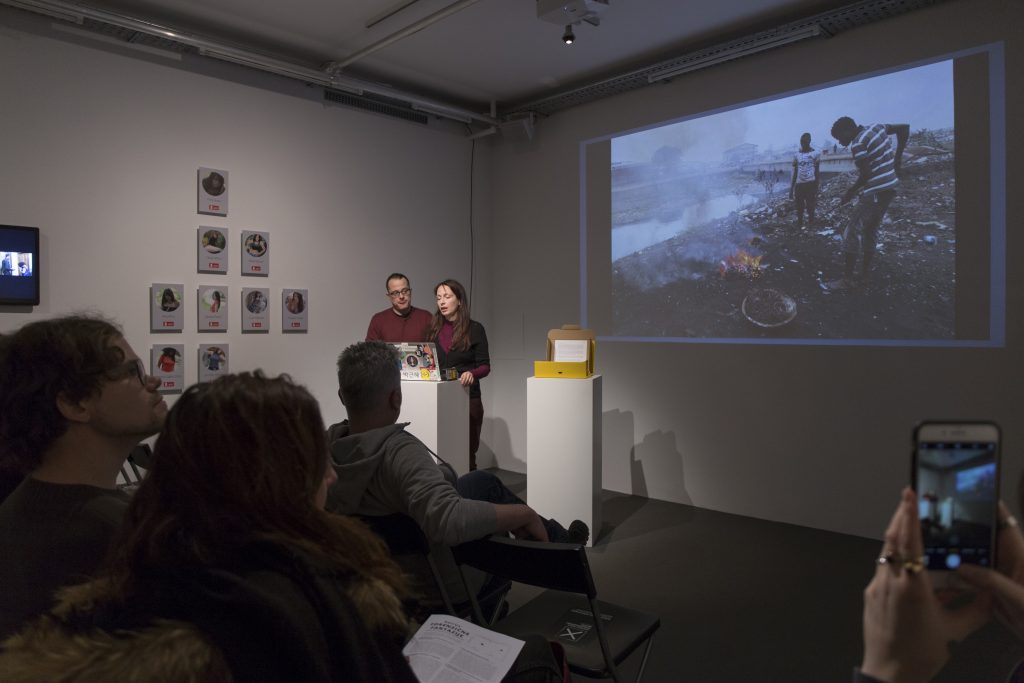 Agbogbloshie is a district in the teeming metropolis of Accra in West-African Ghana. The world's largest electronic-waste dump is located here. 22 hard-drives brought back to Austria from this dump were the starting point for the 'Behind the Smart World' Research Lab, a one year research program at servus.at in Linz, Austria. Alongside the material and exploitative dark sides of the dirty business with electronic waste, the 'Behind the Smart World' project brings together artistic positions dealing with the value of digital information and our constant production of data. During the artist talk at Aksioma Project Space KairUs will present the journey of the hard-drives, the creation of the 'Forensic Fantasies' trilogy and give insights to their current research project carried out at Woosong University in South Korea.
Video by Gregor Gobec (video))
Press:

‣ Kaj se zgodi z vašimi podatki in fotografijami s starih računalnikov? (Slovenia)


‣ Forensic Fantasies, online scams and the fragilities of IoT. An interview with KairUs

‣ Finsko-avstrijski tandem KairUs razstavlja v Aksiomi (Slovenia) / VIDEO
Production of the exhibition in Ljubljana:

Aksioma – Institute for Contemporary Art, Ljubljana, 2018
Artistic Director: Janez Janša
Producer: Marcela Okretič
Executive Producer: Sonja Grdina
Public Relations: Alja Žorž
Technician: Valter Udovičić
Documentation: Jure Goršič (photo), Gregor Gobec (video)


The 'Forensic fantasies' trilogy was created at the 'Behind the Smart World' research lab – a project by KairUs art – collective (Linda Kronman & Andreas Zingerle) in cooperation with servus.at, 2014-2016 in Linz/Austria.
The ongoing research is supported by the National Research Foundation of Korea No. NRF 2017S1A2A2041837.