For contemporary art events August is not the best time to visit Paris (a lot of places are closed whole August), but here are some exhibitions we found interesting during our short visit.
CENTRE POMPIDOU
www.centrepompidou.fr/en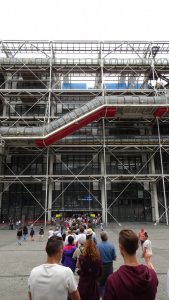 Beat Generation exhibition
"The Beat Generation inspired a literary and artistic movement that remains iconic to this day. Starting out in the United States in the 1950s, writers and poets like Jack Kerouac and Allen Ginsberg took their crusade against the conventional life around the world but it was Paris that became their creative laboratory." (Maria Thomas on timeout.com)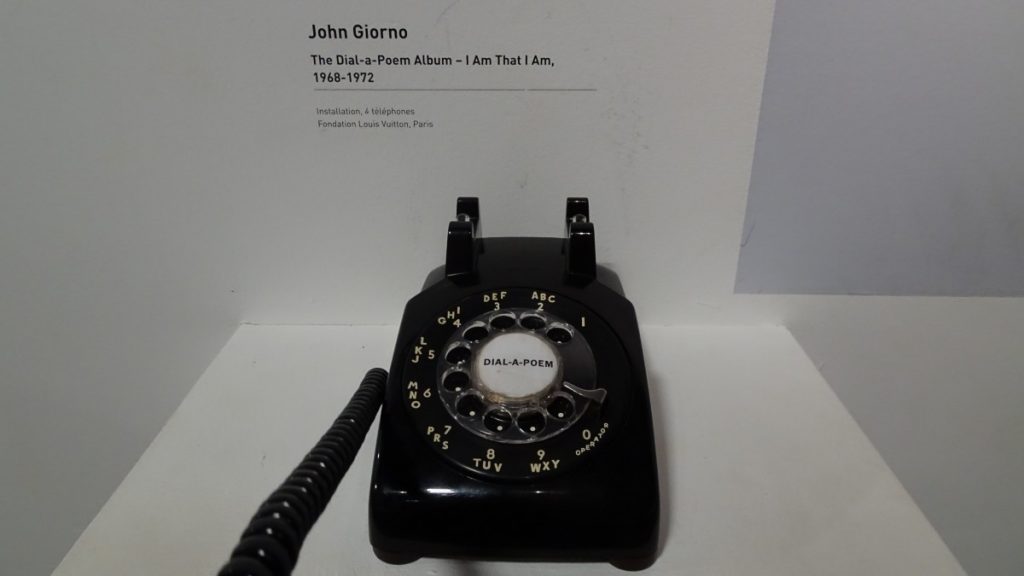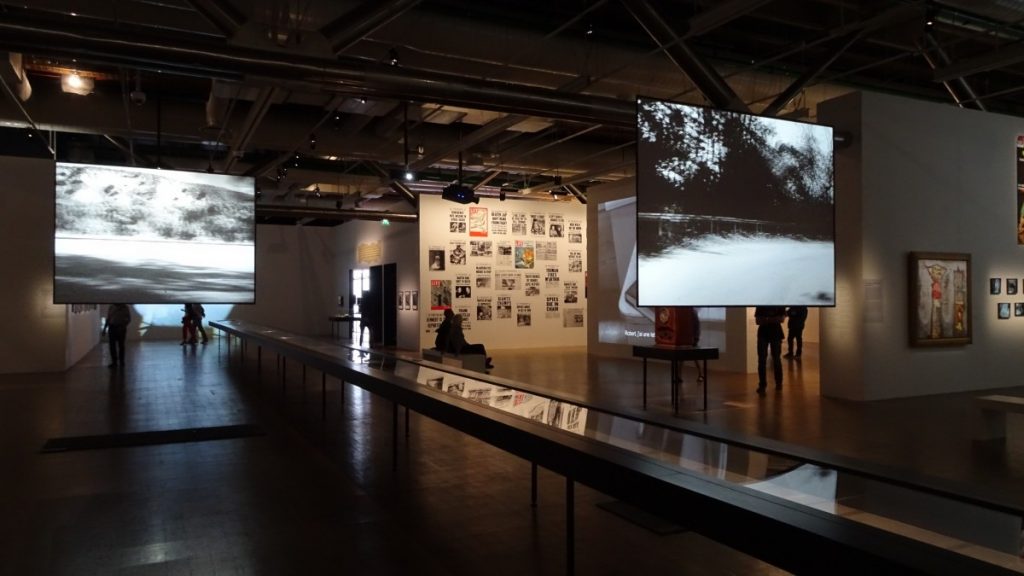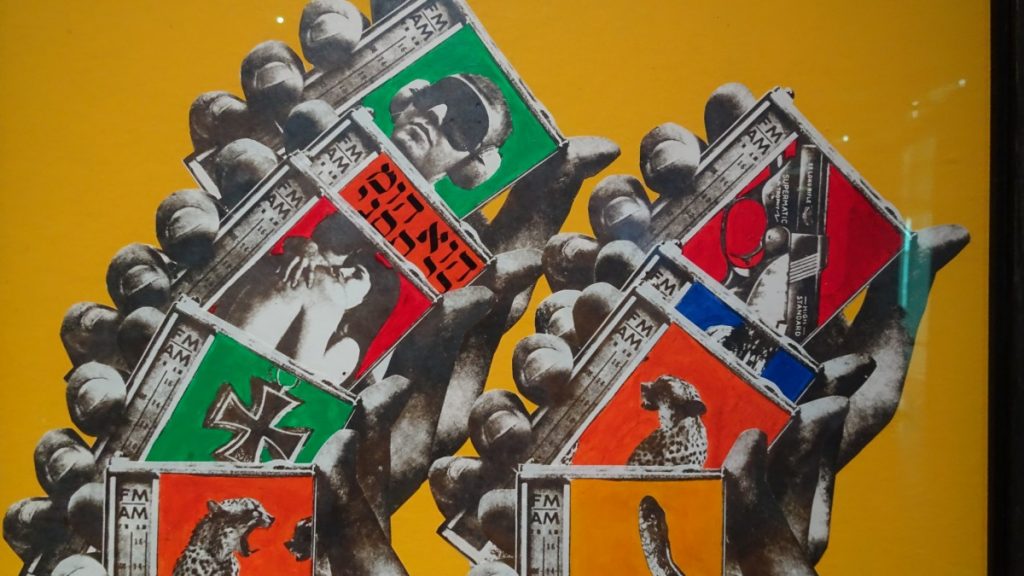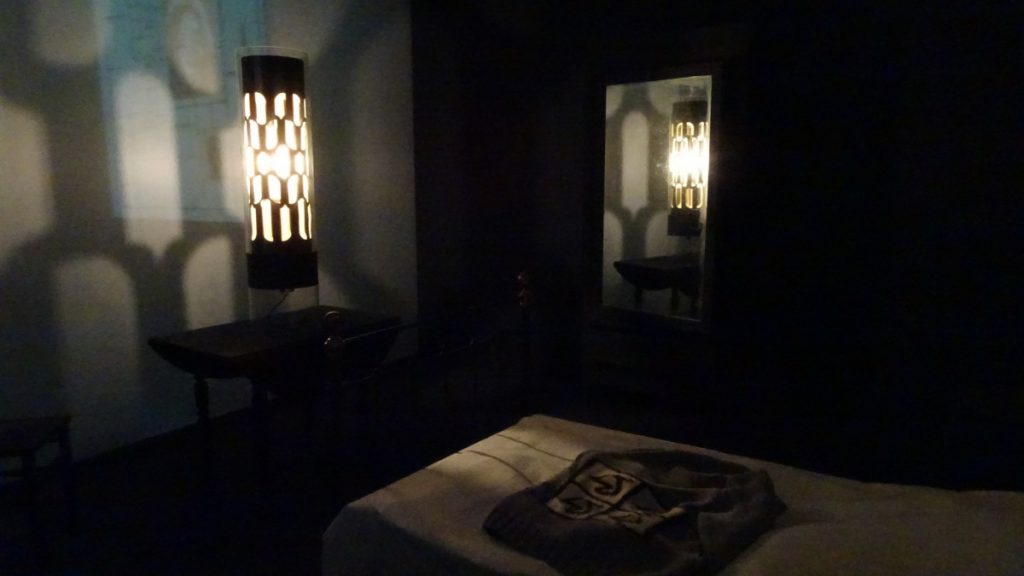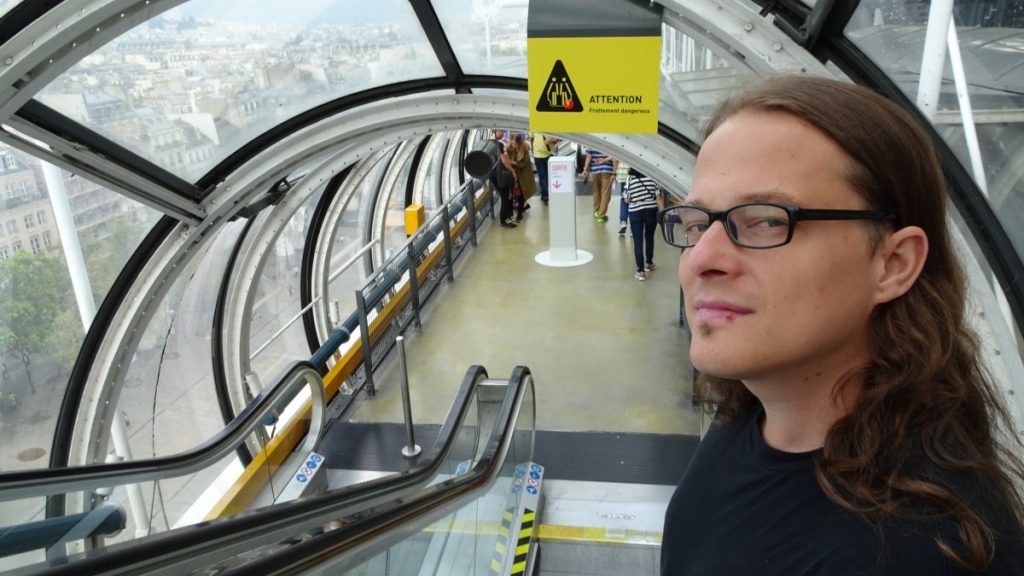 Collection exhibition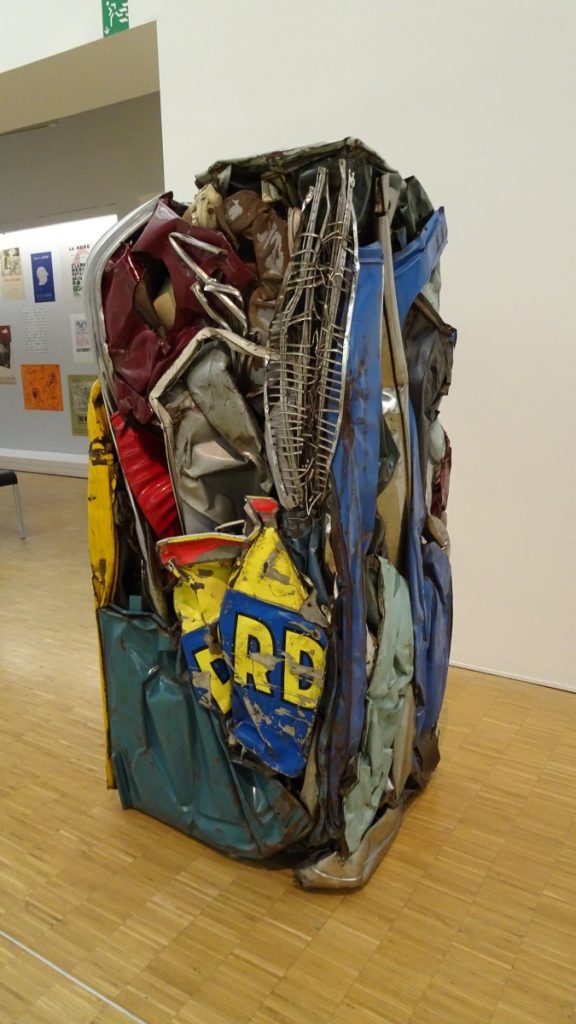 César (1921-1998) – Compression "Ricard", 1962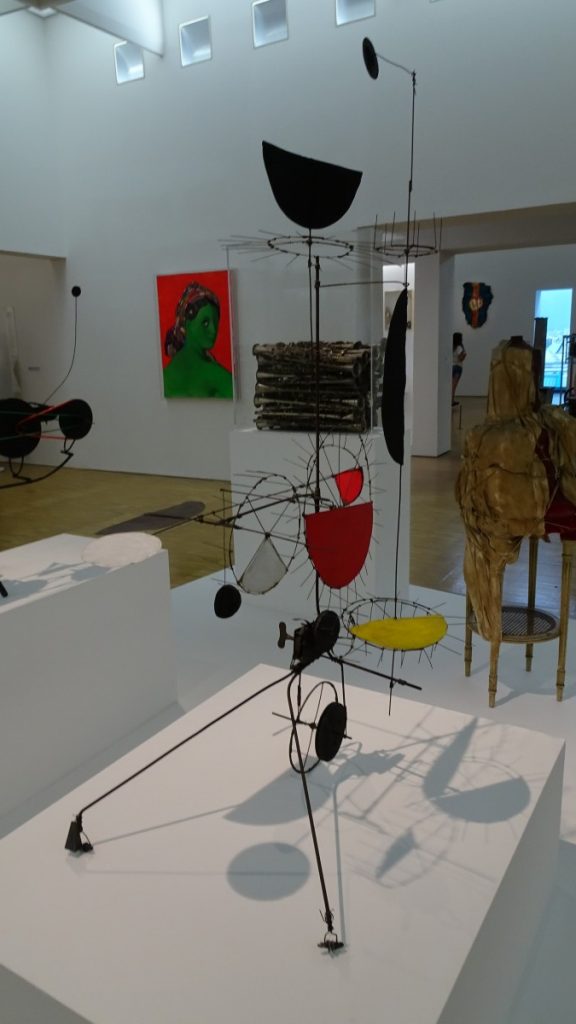 Jean Tinguely sculpture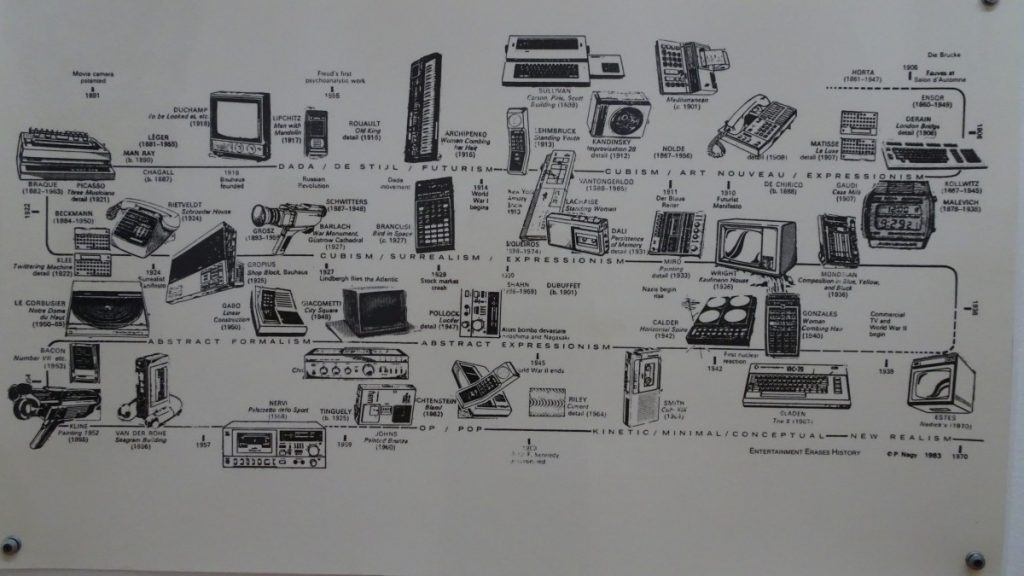 Peter Nagy (1959) – Entertainment Erases History, 1983/1986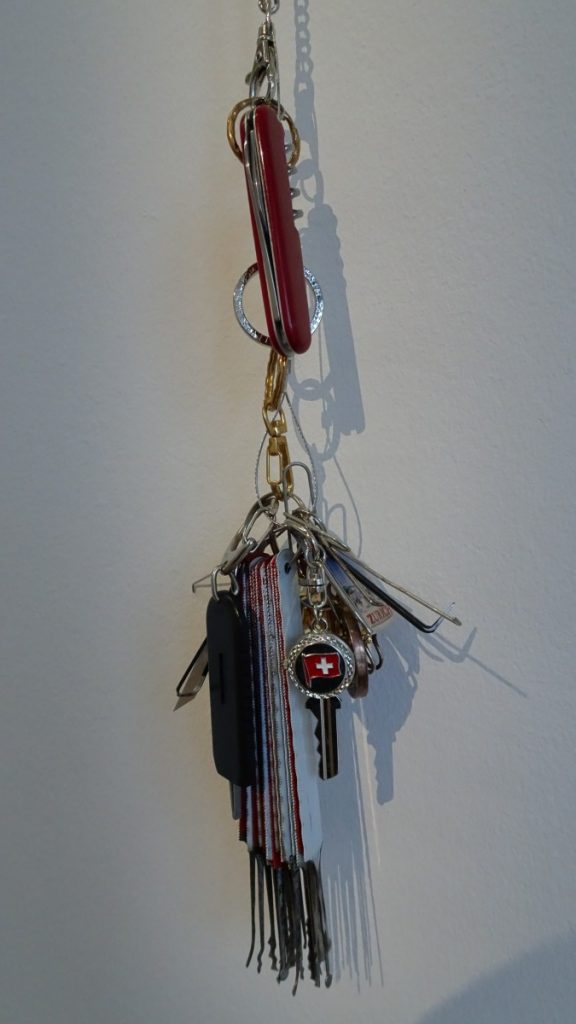 Claire Fontaine – Passe-Partout (Zürich), 2007
"It's difficult not to sympathise with pirates, bandits and robbers"
Passe-Partout, collection of locks, picklocks, hacksaw blades, and other burglar's tools intended to throw doors open.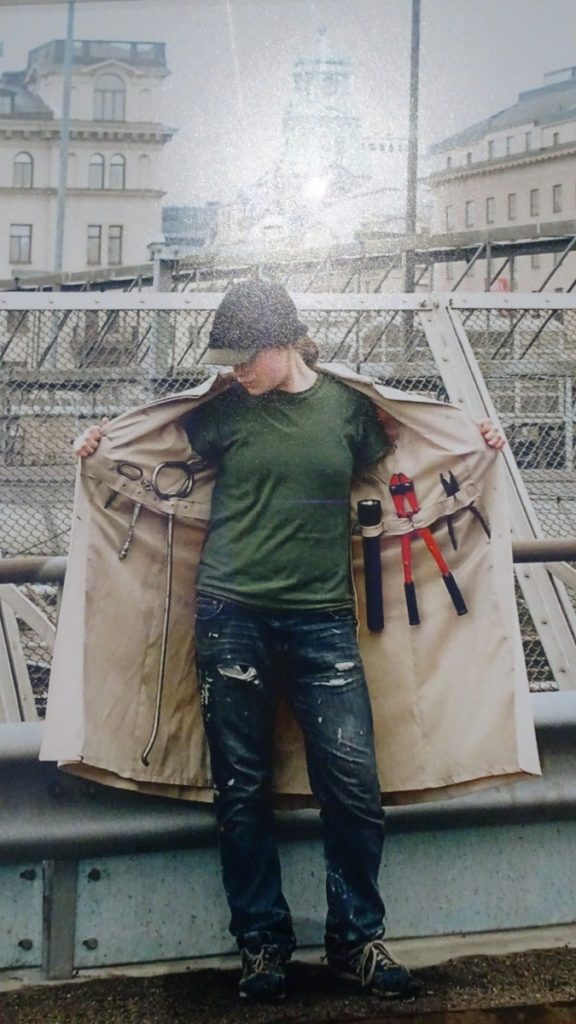 Klara Lindén (1979) – Self Portrait with the Keys to the City, 2007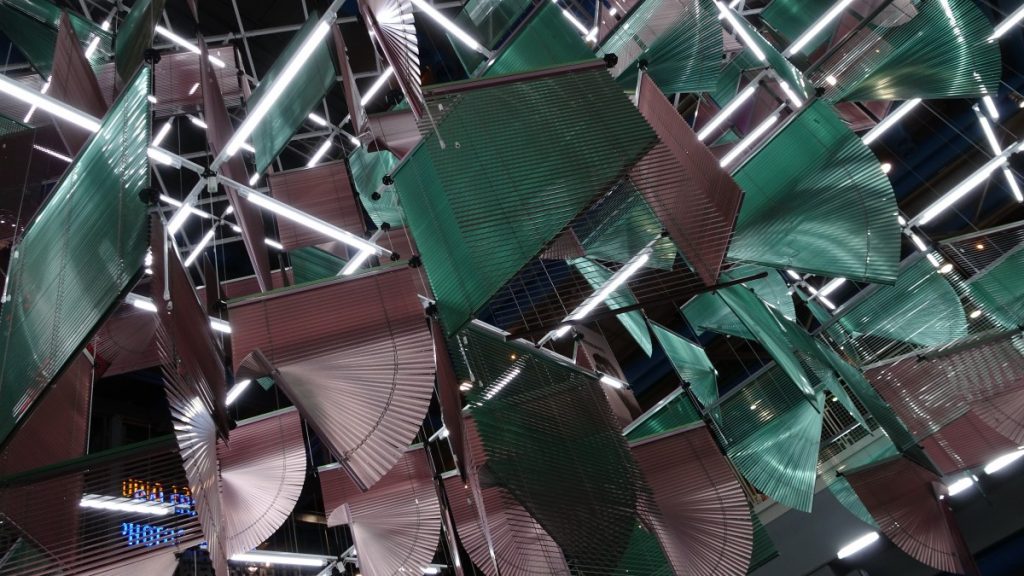 Haegue Yang – Lingering Nous, 2016
PALAIS DE TOKYO
www.palaisdetokyo.com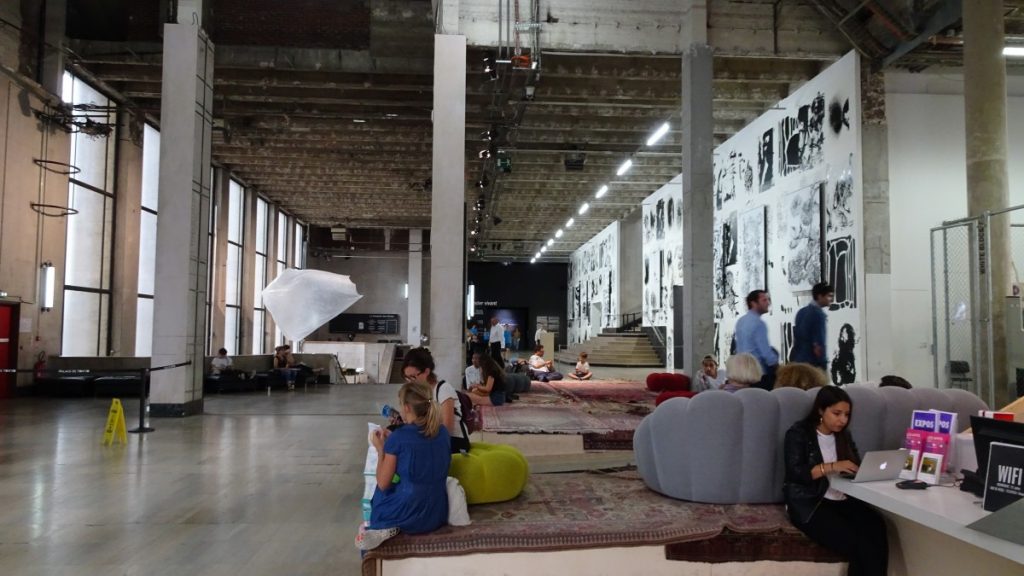 Michel Houellebecq Rester vivant – exhibition
This is not a show "about" Michel Houellebecq, but a show "by" Michel Houellebecq, demonstrating how the writer has produced a form that contributes to the reinvention of exhibitions, by mixing up literature and photography, between fact and fiction
Poet, essayist, novelist and filmmaker, Michel Houellebecq has always had close ties with the cinema and the world of the visual arts, which have accompanied and extended his reflexions since the start of his career, as the frequent allusions to them in his novels attest.
This show is a scenario, leading visitors through the writer's obsessions. Made up of sounds, photographs, installations and films he has conceived, as well as the presence of several guest artists (Robert Combas, Raphaël Sohier, Renaud Marchand and Maurice Renoma) it will offer an immersion into the world and mind of the protean creator who is Michel Houellebecq.
Curator : Jean de Loisy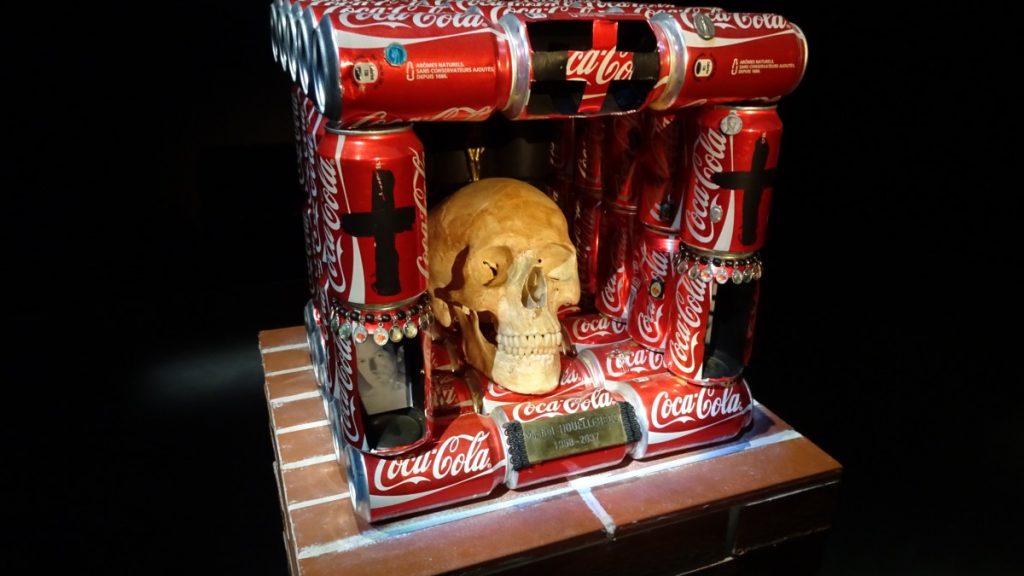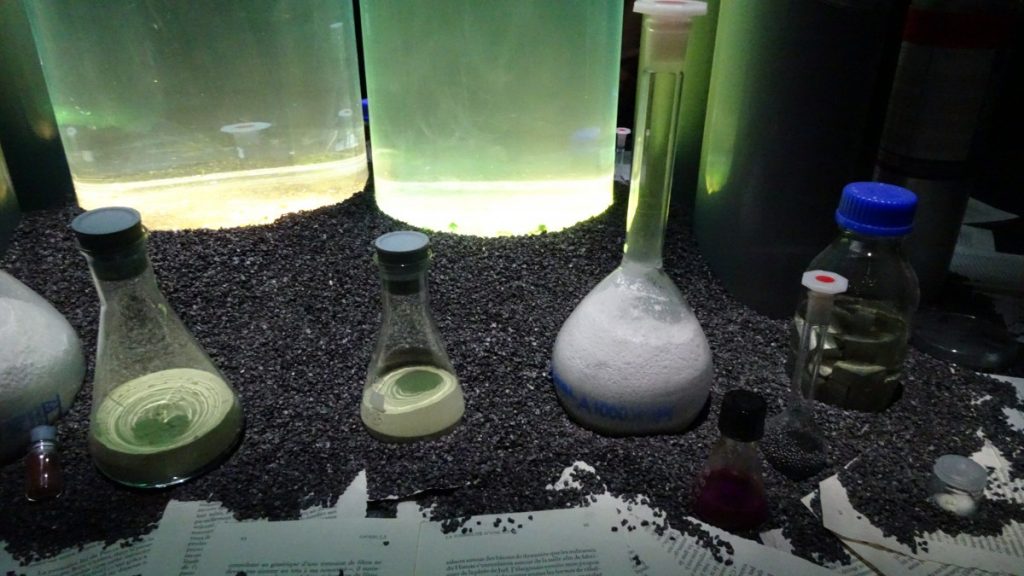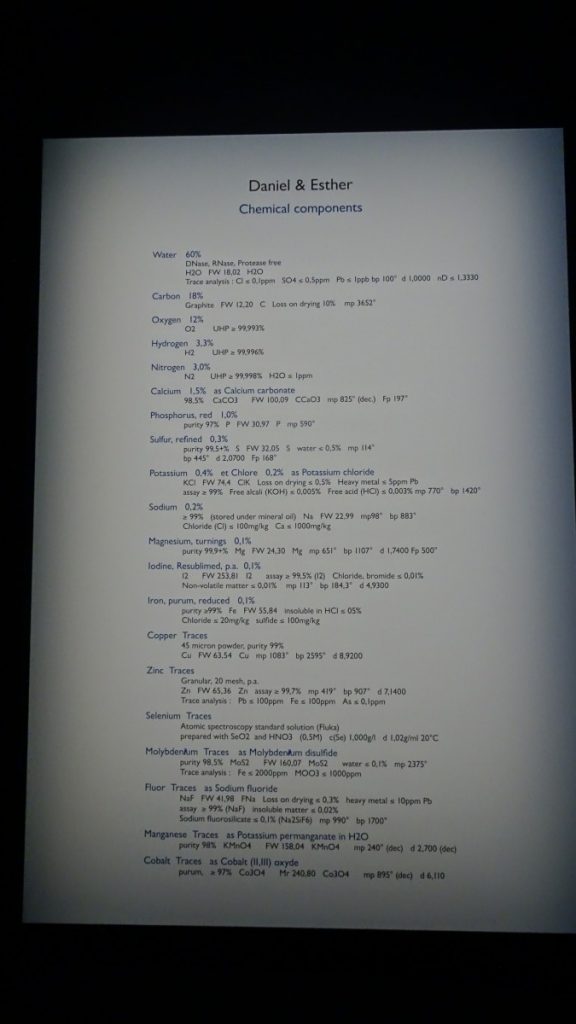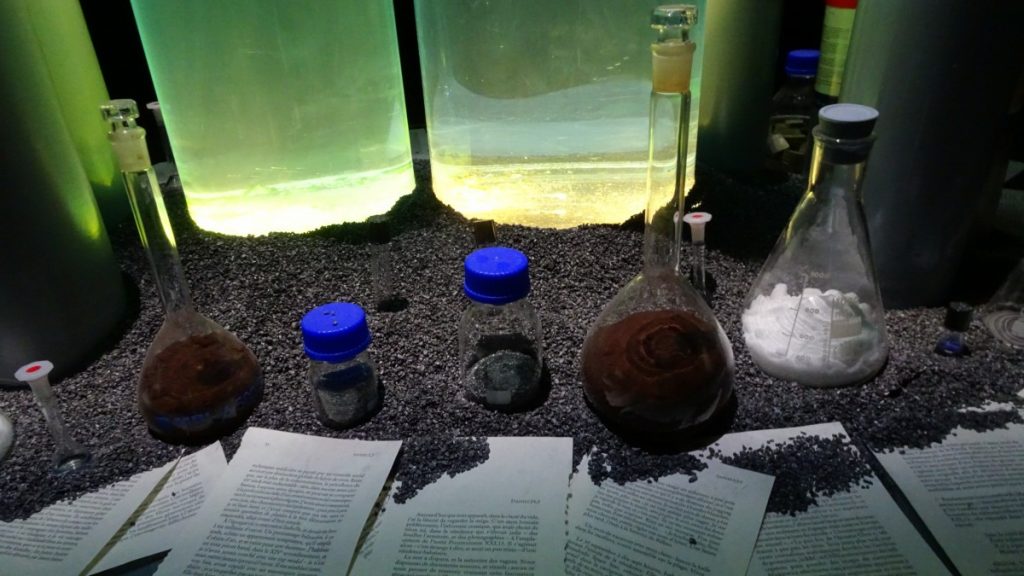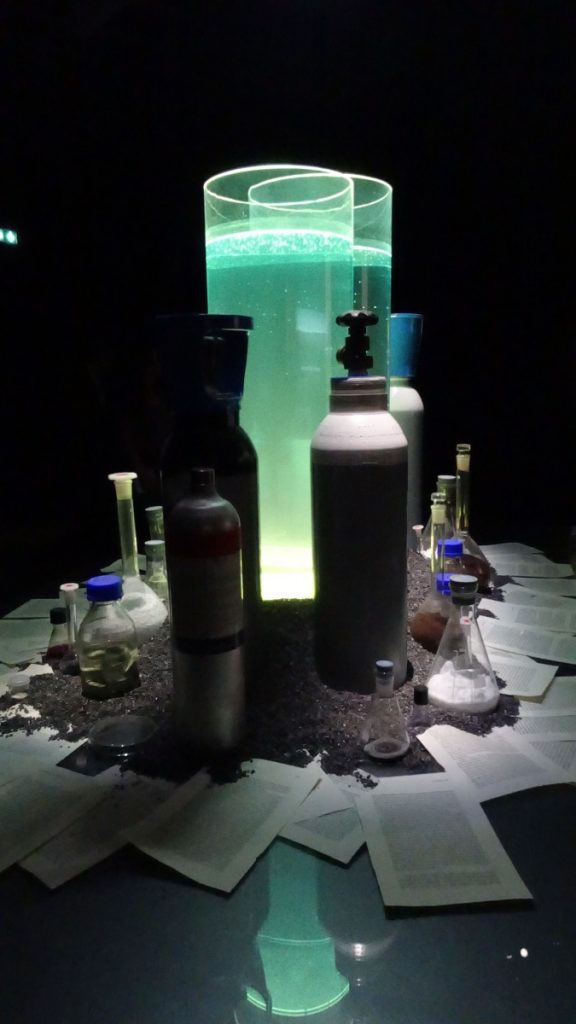 "These tubes contain the chemical substances necessary for the manufacture of a living being" … "carbon, hydrogen, oxygen, nitrogen, and the different trace elements…" Room 6 with Renaud Marchand.
Mika Rottenberg solo show
For her second solo show in France, nearly ten years after an initial exhibition at La maison rouge (Paris) in 2008, Mika Rottenberg (born in 1976, in Buenos Aires) has chosen to revisit several of the video installations that consolidated her international reputation. The show will feature NoNoseKnows (2015) – lauded at the 56th Venice Biennale – Bowls Balls Souls Holes, (2014), SEVEN (2011) and Squeeze (2010), while presenting a selection of recent and new works specially produced for the exhibition.
For her work, Mika Rottenberg regularly reaches out to women whose physical particularities have been vaunted or made available on the Internet. Their bodies, which lie outside current norms and canons, inspire her films' scenarios, in which they seem to be entirely focused on a variety of actions, carried out during chain-production processes. The materials under transformation often lead to the making of apparently absurd and unusable objects
With their captivating tales, in which reality seems to be warped into fiction, and whose fantasy and humour are rivalled only by their strangeness, her videos are screened in installations which act as showcases, while extending their universes. At Palais de Tokyo, the journey is also being enriched by several sculptures displaying anatomical details or playing back certain ordinary elements of everyday life – such as the twitching of a ponytail or the sound made by a water drop falling on a red-hot plaque.s.
Curator : Daria de Beauvais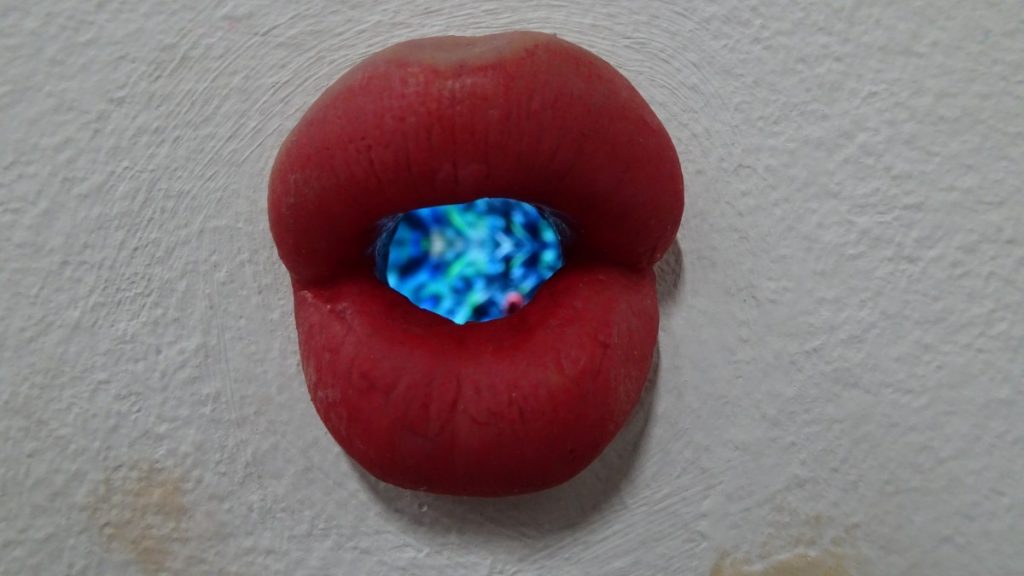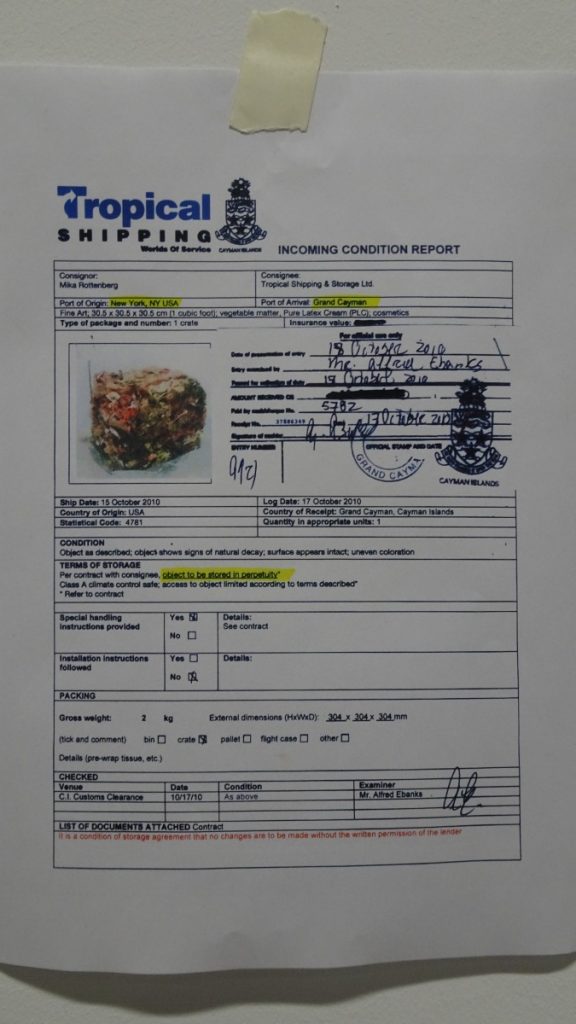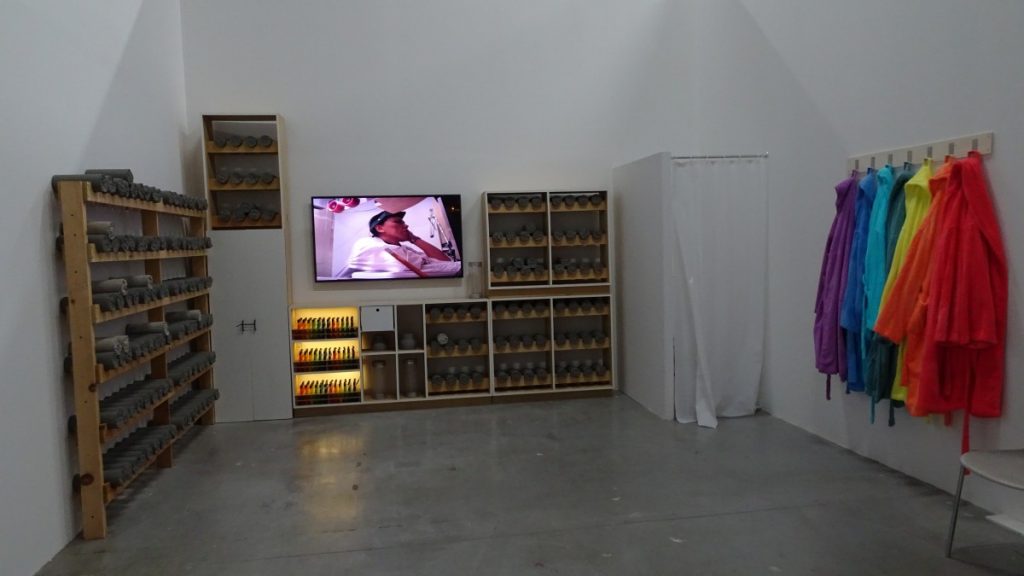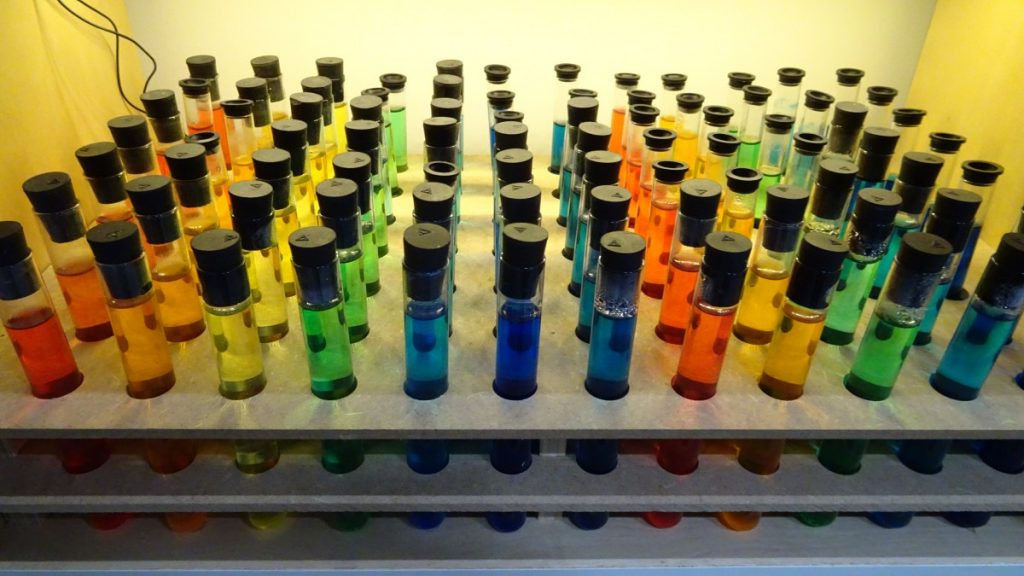 Marguerite Humeau FOXP2
Palais de Tokyo has invited Marguerite Humeau (born in 1986 in France, lives in London) for her first major solo exhibition. The artist has produced an entire series of new work for the project; a physical and sensory experience at the crossroads between research and fiction.
Myths, speculations and fantasies are at the heart of Marguerite Humeau's artwork. The development of each project includes a phase of extensive research and collaboration with numerous specialists and scientists.
At Palais de Tokyo, Marguerite Humeau re-enacts the origin of life and the development of conscious life forms in an ominous atmosphere.
Curator : Rebecca Lamarche-Vadel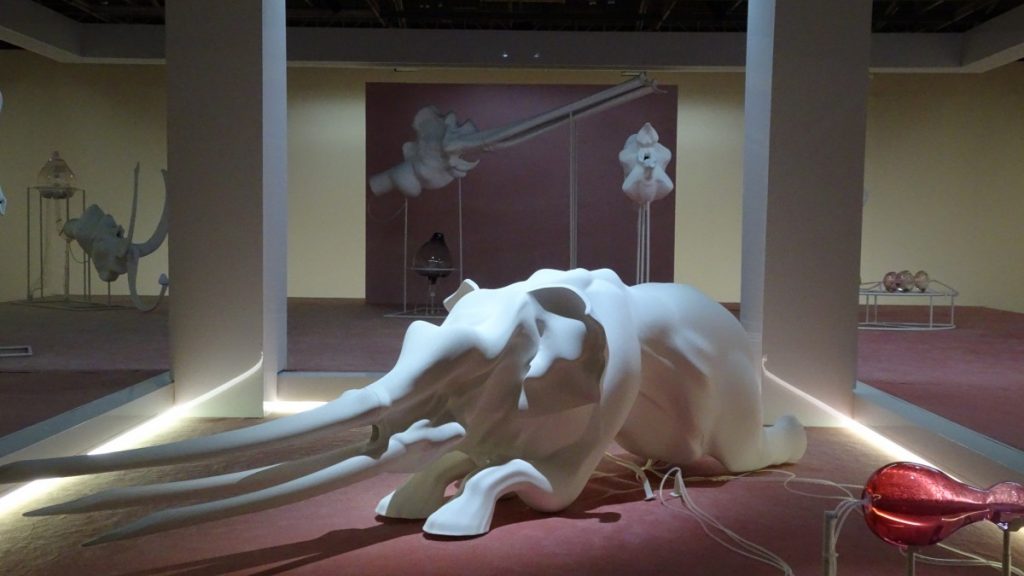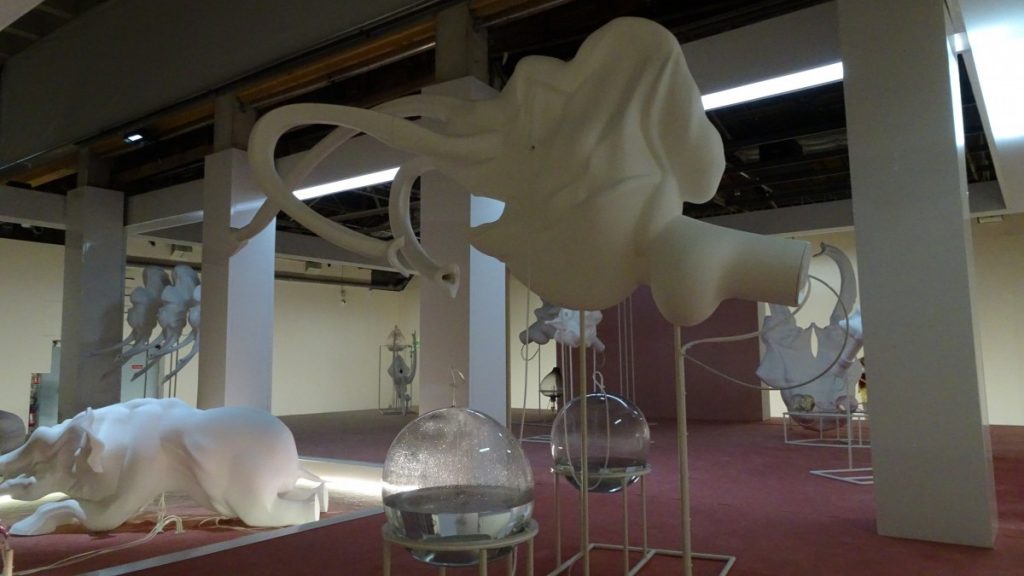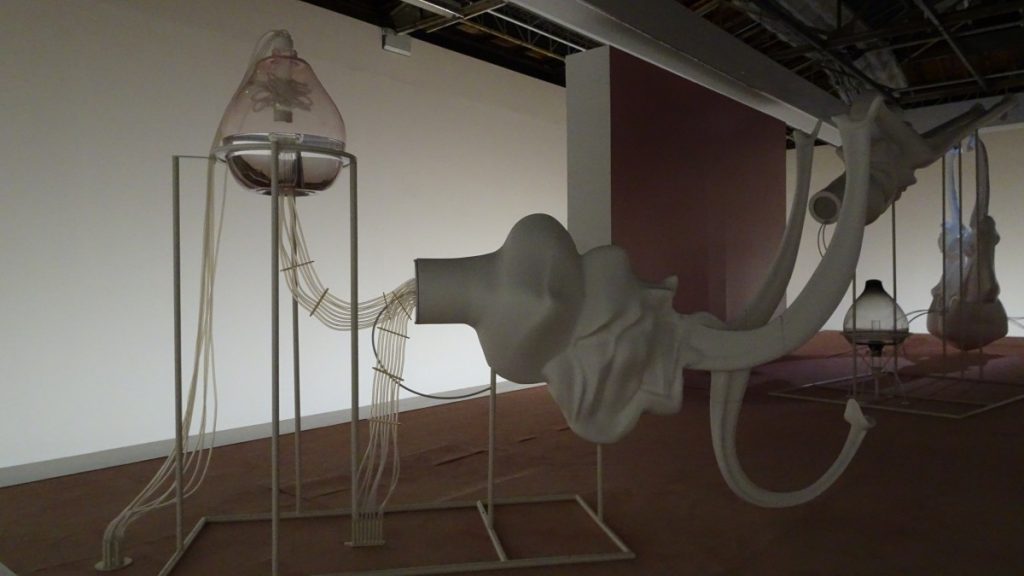 MUSÉE DE MINÉRALOGIE MINES PARISTECH
Due to our research in rare-earth minerals and elements we took a look at the mineral collection at the mineral museum in Paris just on the outskirt of Jardin du Luxembourg.
One of the largest systematic collections in the world
Amongst the 100,000 specimens in the entire collection, the systematic collection counts around 25,000 minerals. There are about 4,900 recognized mineral species in 2015, the museum counting around 2,900 of them. One species may be found in several deposits around the world, which the systematic collection tries to represent as well. The rarest minerals are illustrated sometimes by only one specimen, most often not on exhibit as they might be too small (smaller than the thickness of a hair sometimes!) to do so. In another hand, some minerals like quartz and calcite are widespread in nature and occupy several drawers and display cases in our collection.
There are also some minerals that do not have a determined variety, or which are only partially analyzed. For a very long time, determination of species was based mostly on description and chemical analyses, without an international committee to agree on mineral names and definition. Optical characteristic as an identification criterion only dates back to 1850, and X-ray determination dates back to 1920, for the labs that had the chance to possess the most advanced technologies. At one point, there were up to 20,000 variety names given, for the same varieties (synonyms), for mixes or artificial minerals
It is only in 1959 that the International Mineralogical Association (IMA) created a committee to validate each and new mineral species. The submission of a new species must be validated by the international scientific committee that examined the study that must include a detailed description of the mineral, including chemical analyses, optical and crystallographic properties. A "type" specimen must be deposited and catalogued at a museum. Nowadays, thanks to new techniques that enable to identify tiny minerals (tens of micrometers), tens of new minerals are identified and approved every month.
French minerals and mineralogists are productive. For example, back in the period 1962-1983, 86 new minerals have been described by (or with the association of) French scientists, including 23 coming from French deposits, amongst the 1146 mineral species accepted by the IMA in the same time around the world.
As a museum, it is necessary to preserve and examine with new technological tools varieties and species weakly studied in the past. It may lead to new definitions and even the description of new species, as it already happened, in sites and mines that no longer exist.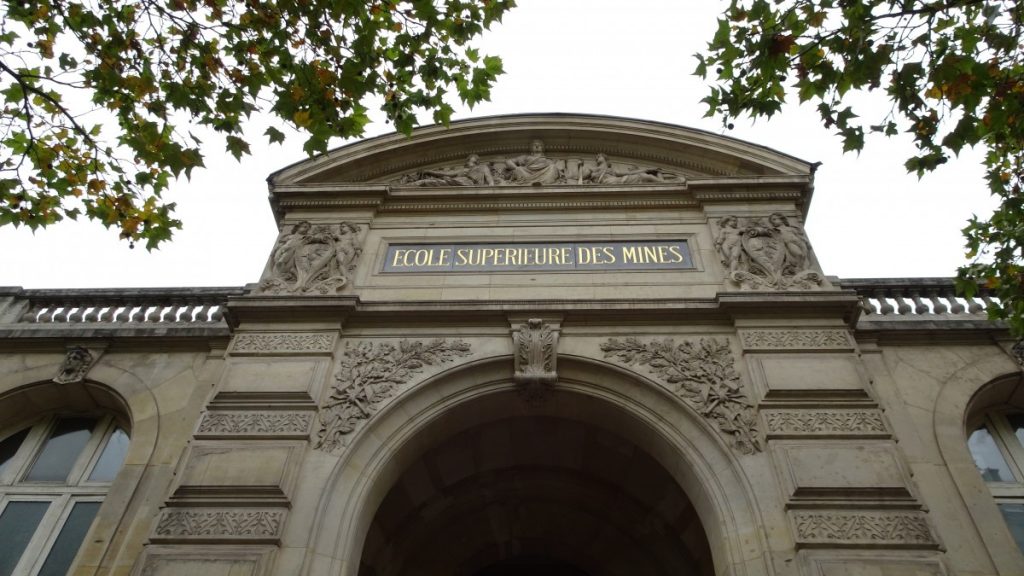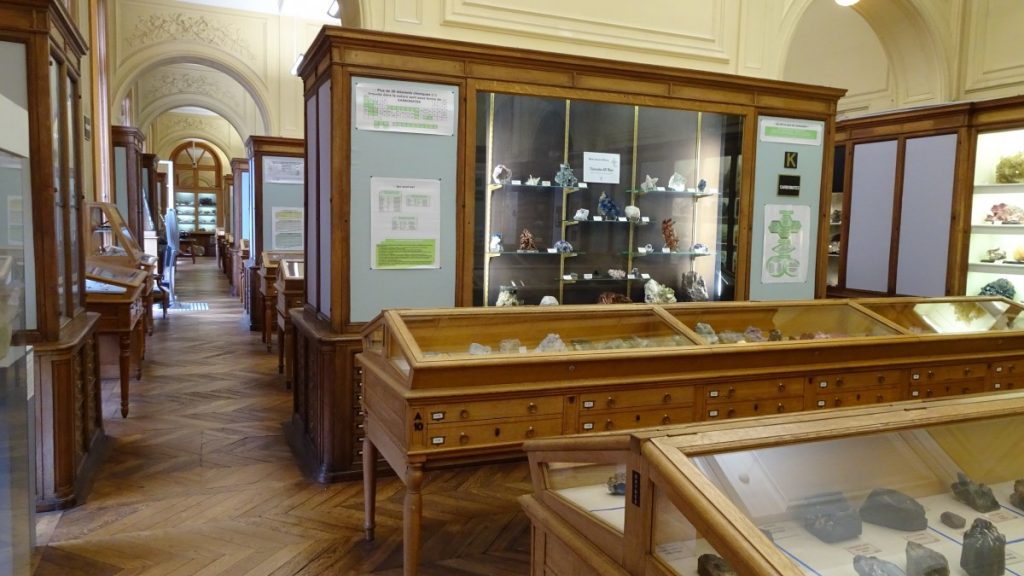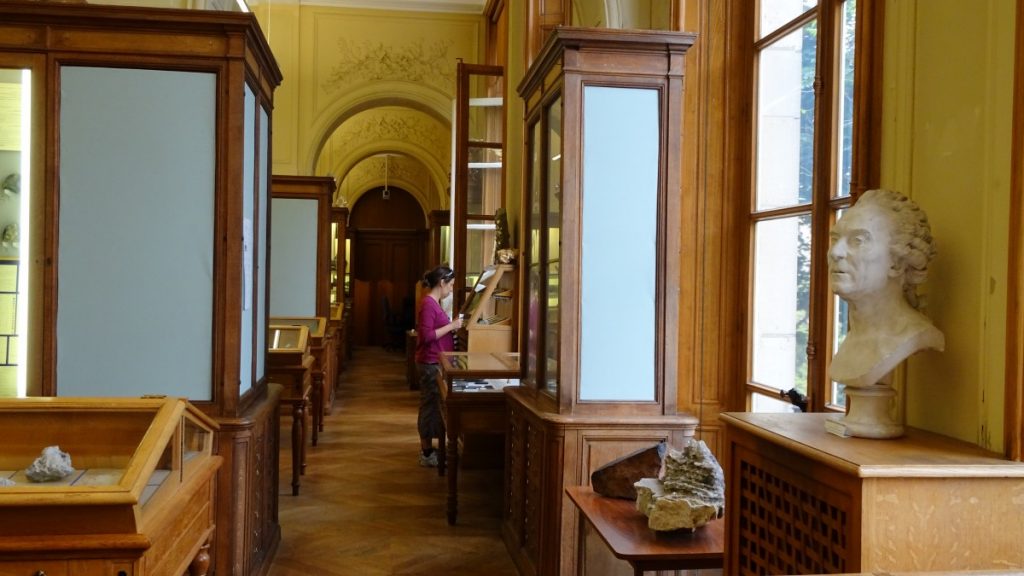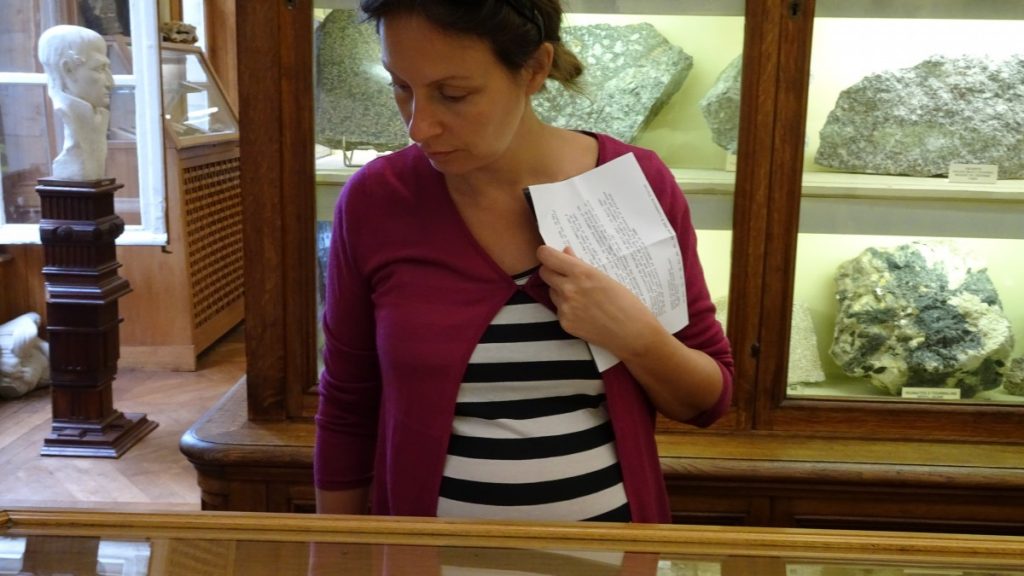 Searching for minerals used in smart phones, hard-drives and consumer electronics.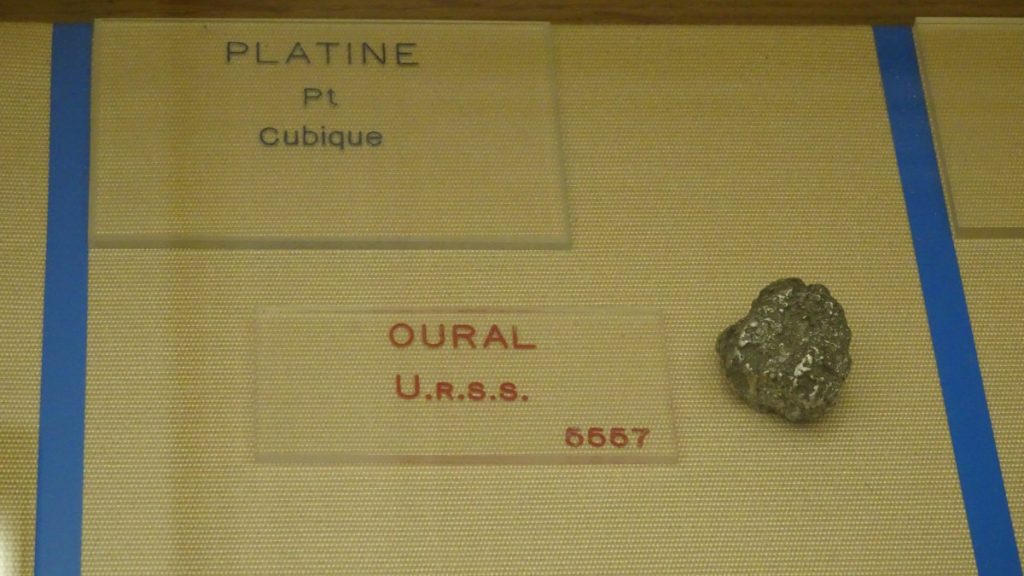 Platinum, Pt (78)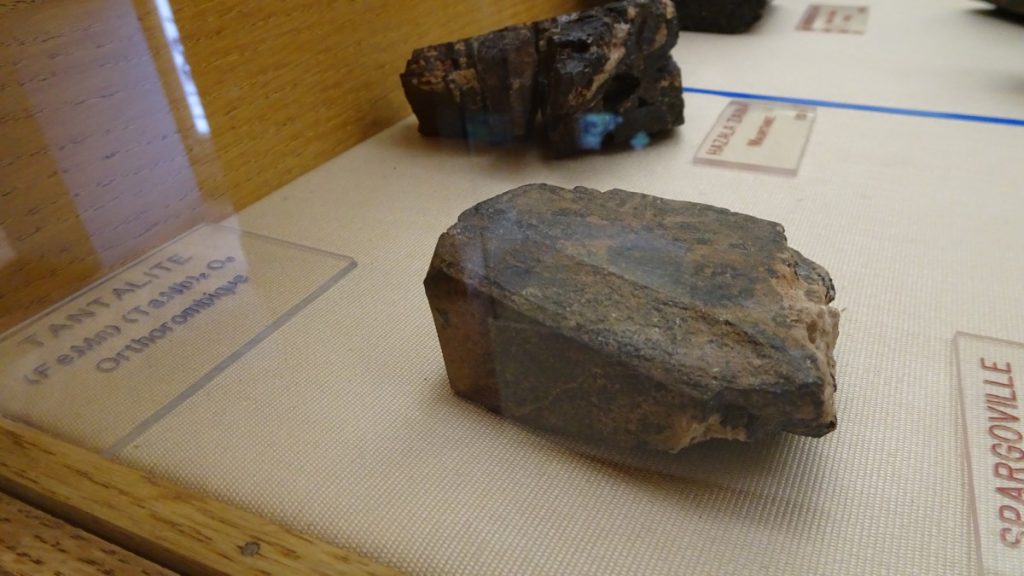 The mineral group tantalite [(Fe, Mn)Ta2O6] is the primary source of the chemical element tantalum. The major use for tantalum, as the metal powder, is in the production of electronic components, mainly capacitors and some high-power resistors.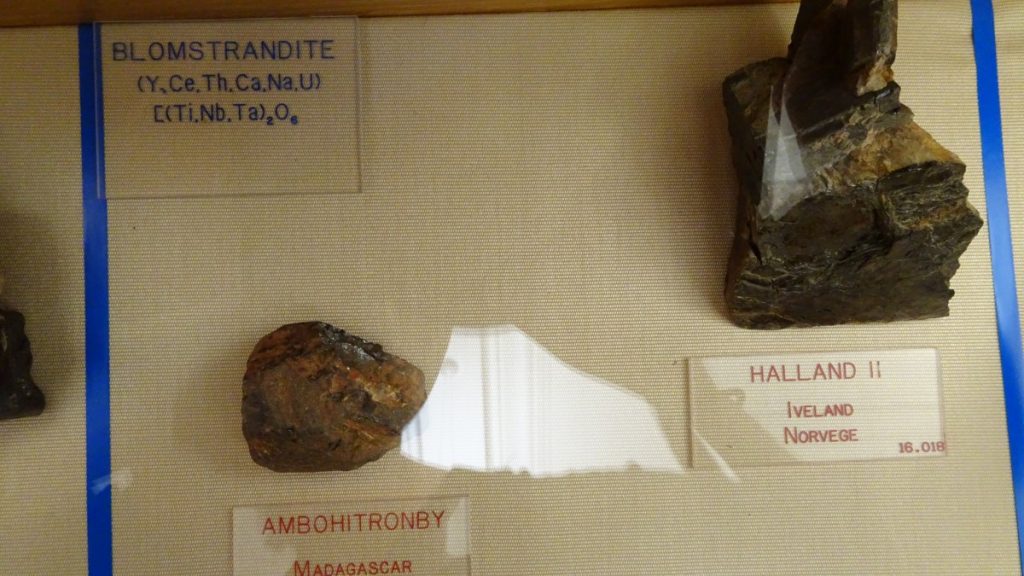 Blomstrandite mineral containing several of the rare-earth elements.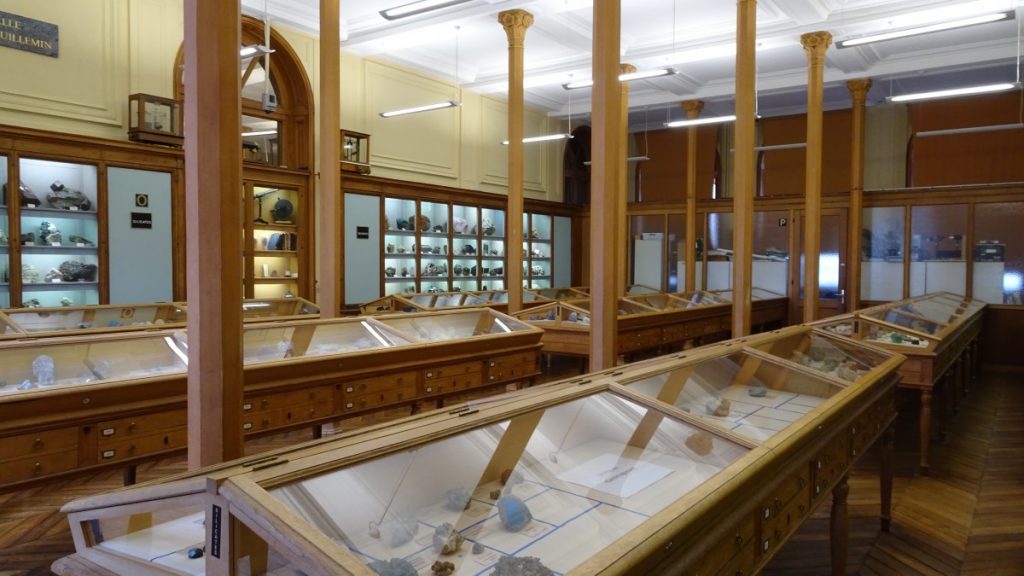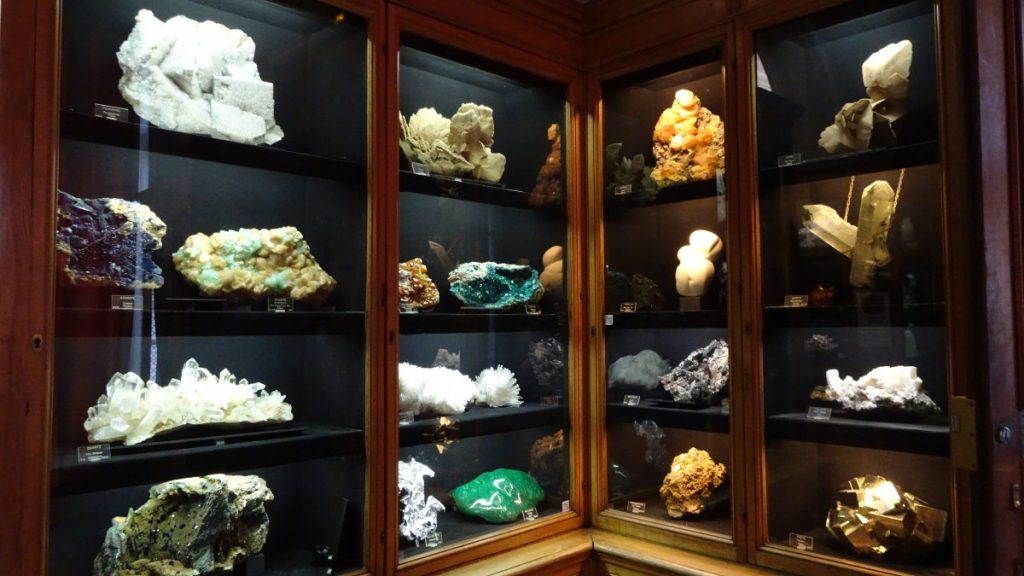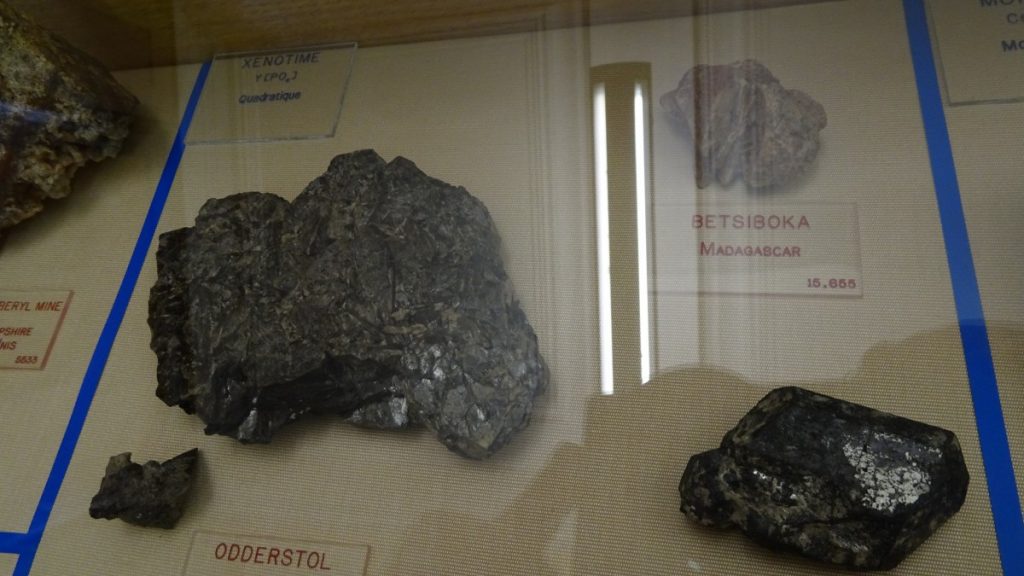 Xenotime is a rare earth phosphate mineral, the major component of which is yttrium orthophosphate.The rare earths dysprosium, erbium, terbium and ytterbium as well as metal elements such as thorium and uranium (all replacing yttrium) are the expressive secondary components of xenotime. Due to uranium and thorium impurities, some xenotime specimens may be weakly to strongly radioactive.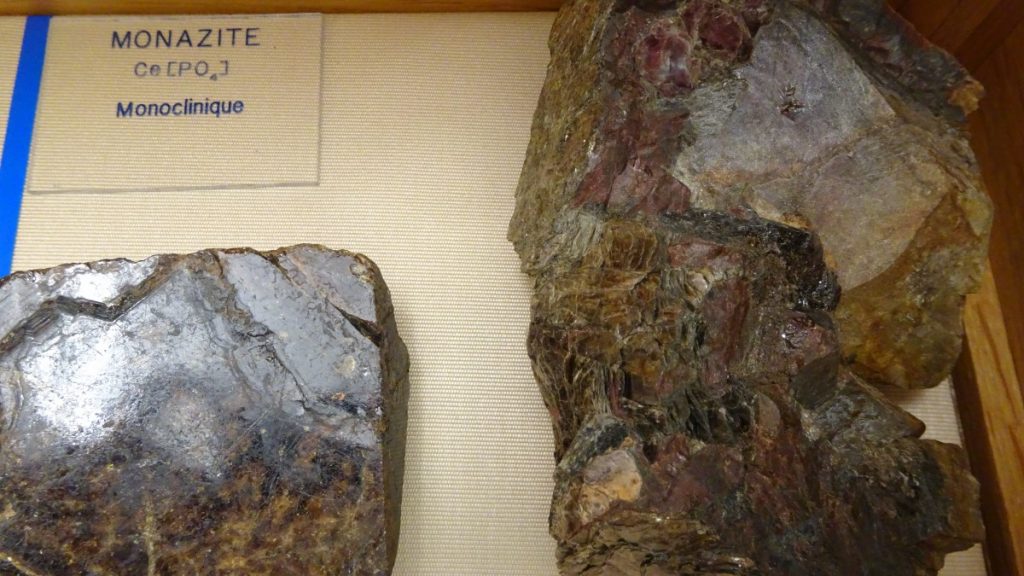 Monazite is a reddish-brown phosphate mineral containing rare earth metals.Monazite sand from Brazil was first noticed in sand carried in ship's ballast by Carl Auer von Welsbach in the 1880s. Von Welsbach was looking for thorium for his newly invented incandescent mantles. Monazite sand was quickly adopted as the thorium source and became the foundation of the rare earth industry.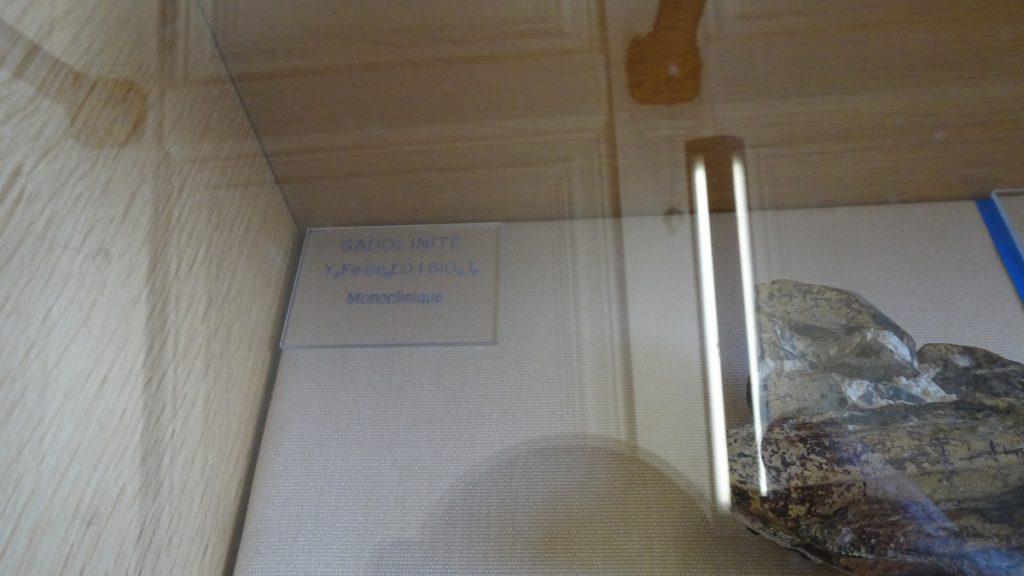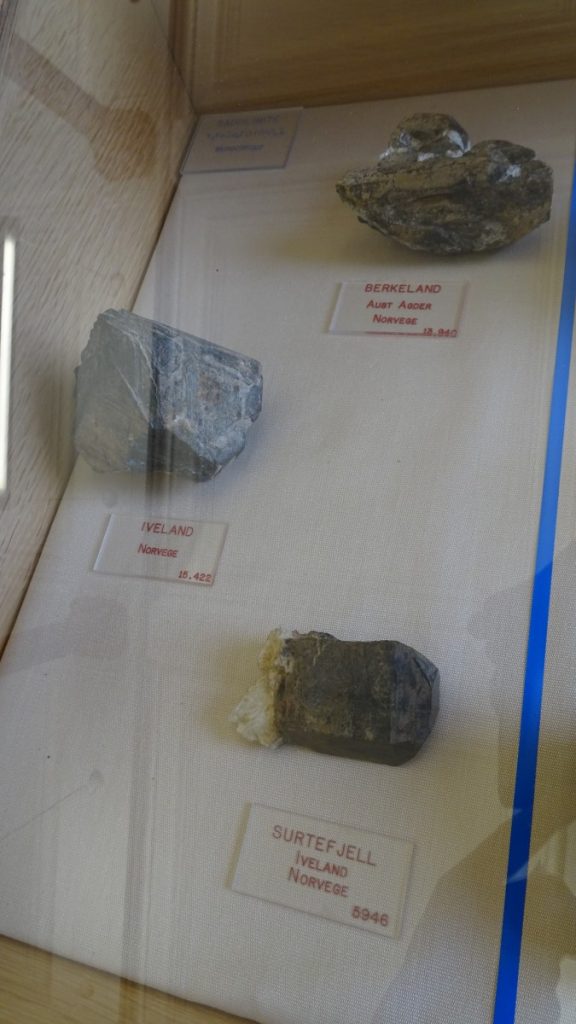 Gadolinite, sometimes known as Ytterbite, is a silicate mineral consisting principally of the silicates of cerium, lanthanum, neodymium, yttrium, beryllium, and iron with the formula. Gadolinite was named in 1800 for Johan Gadolin, the Finnish mineralogist-chemist who first isolated an oxide of the rare earth element yttrium from the mineral in 1792. The rare earth gadolinium was also named for him. However, gadolinite does not contain more than trace amounts of gadolinium. When Gadolin analyzed this mineral, he missed an opportunity to discover a second element: The element he thought was aluminium (alumina) was in fact beryllium (beryllia), an element that was not officially identified until 1798.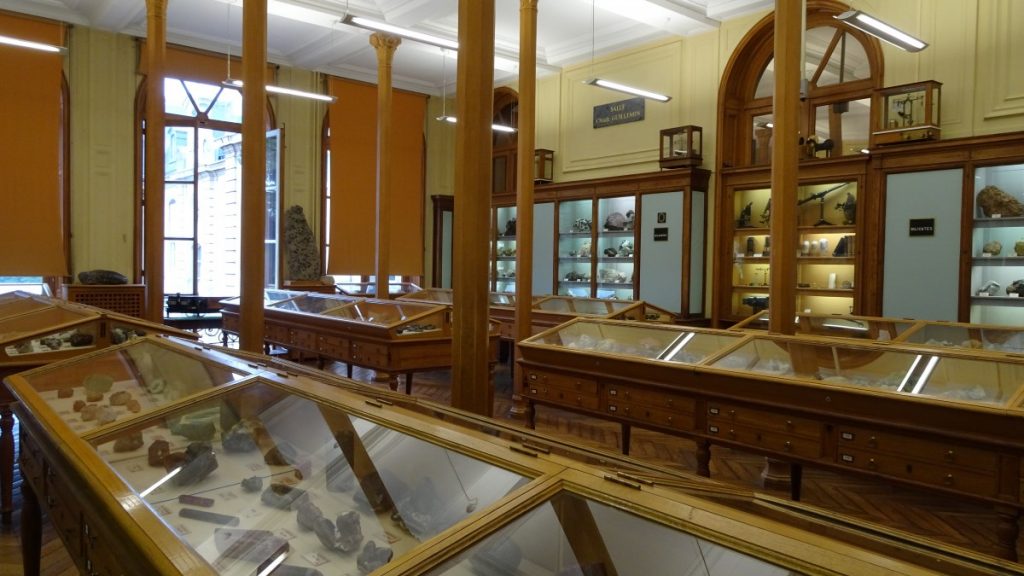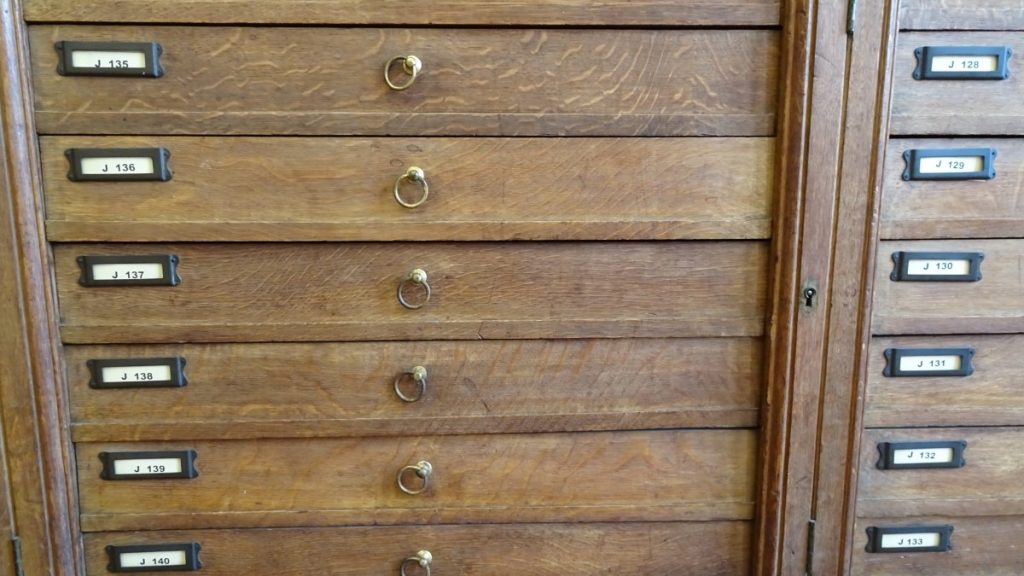 FONDATION LOUIS VUITTON
www.fondationlouisvuitton.fr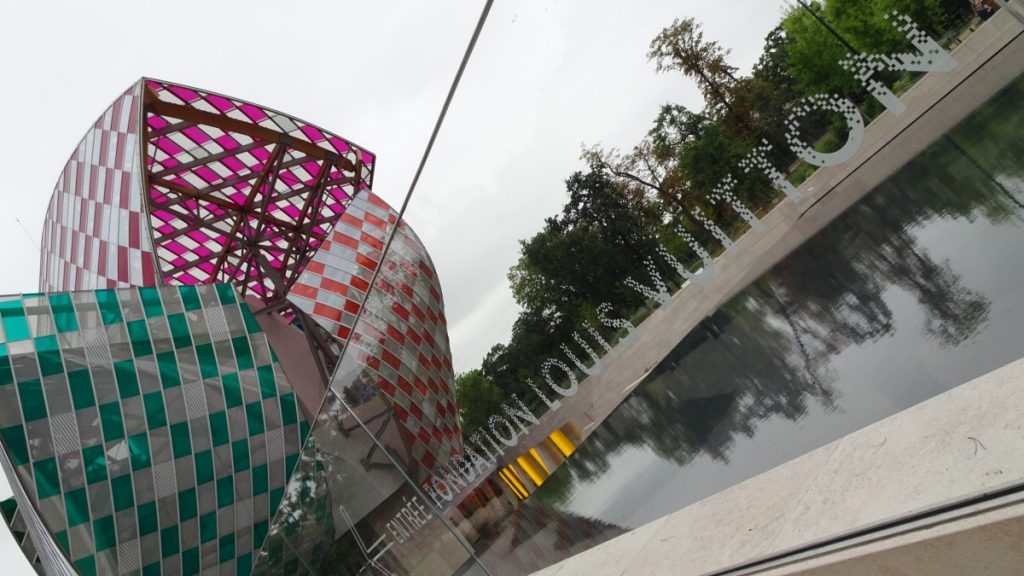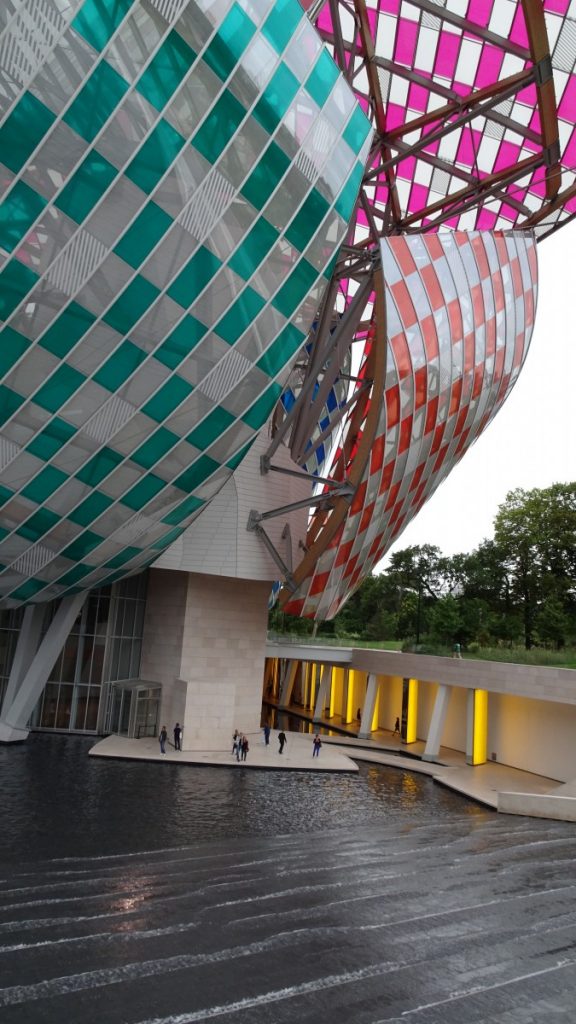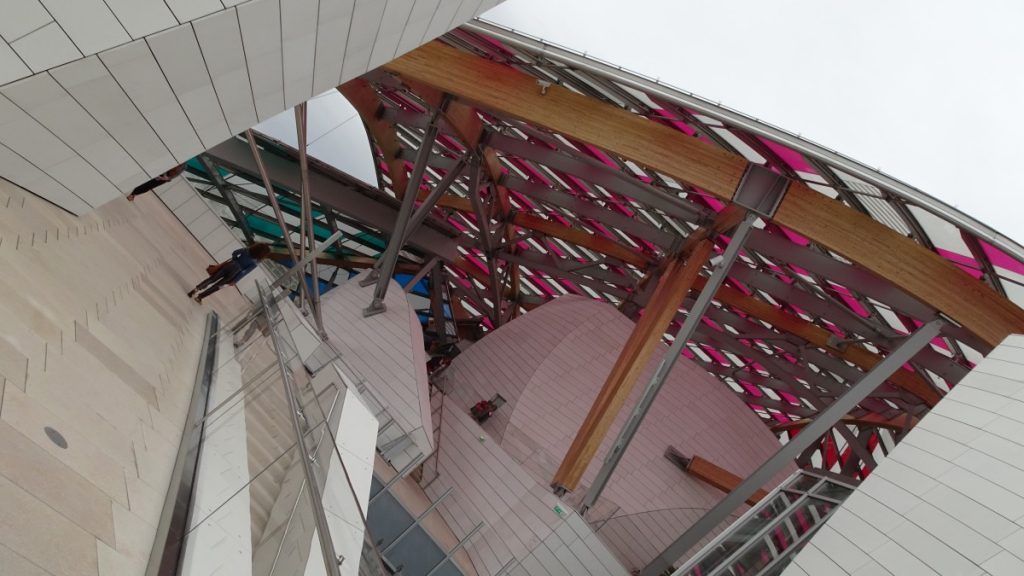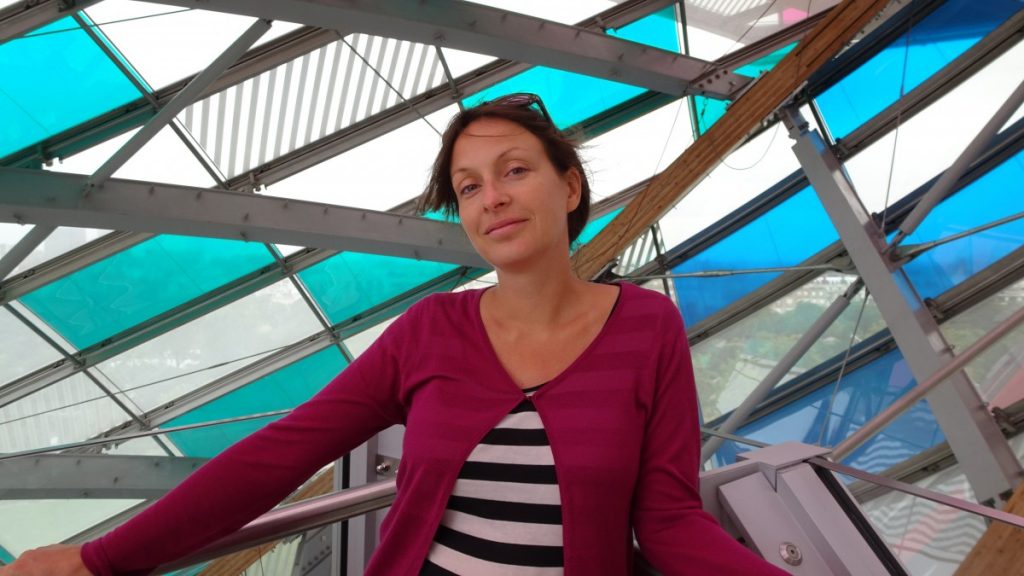 Daniel Buren, "Observatory of light", Work in situ
In line with Fondation Louis Vuitton's commitment to contemporary creation and encouragement of innovative encounters with its architecture, the Fondation Louis Vuitton is presenting from 11 May 2016 a temporary work by Daniel Buren. Developed in close dialogue with the building by Frank Gehry – whose architecture serves as an inspiration to artists – "Observatory of Light" is installed across the glass 'sails', the emblematic feature of the building.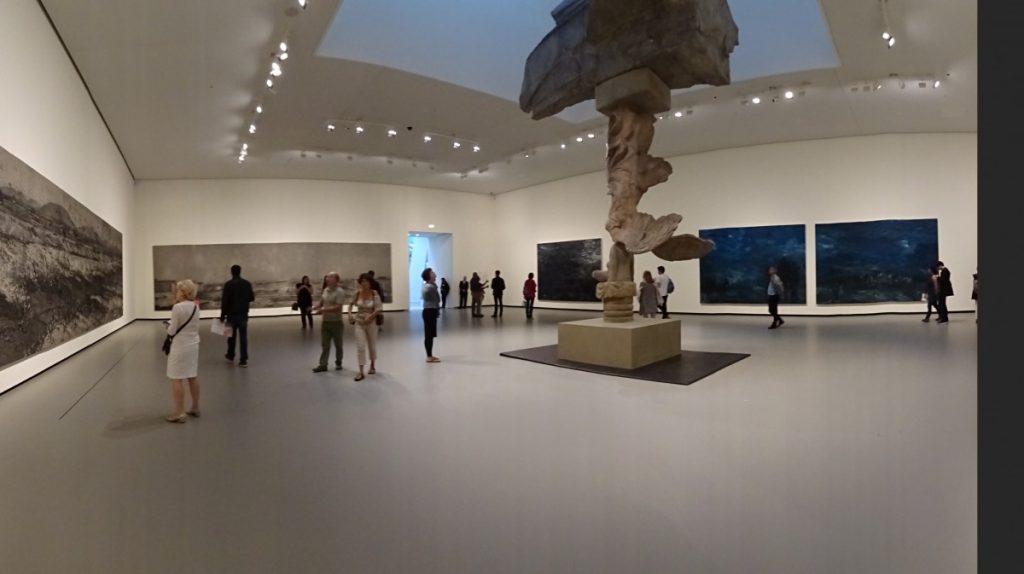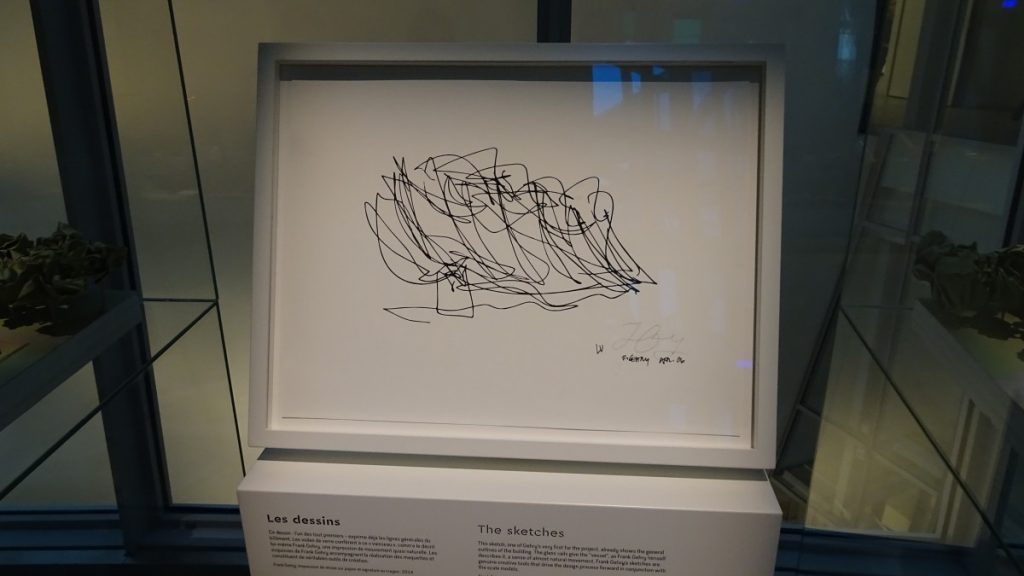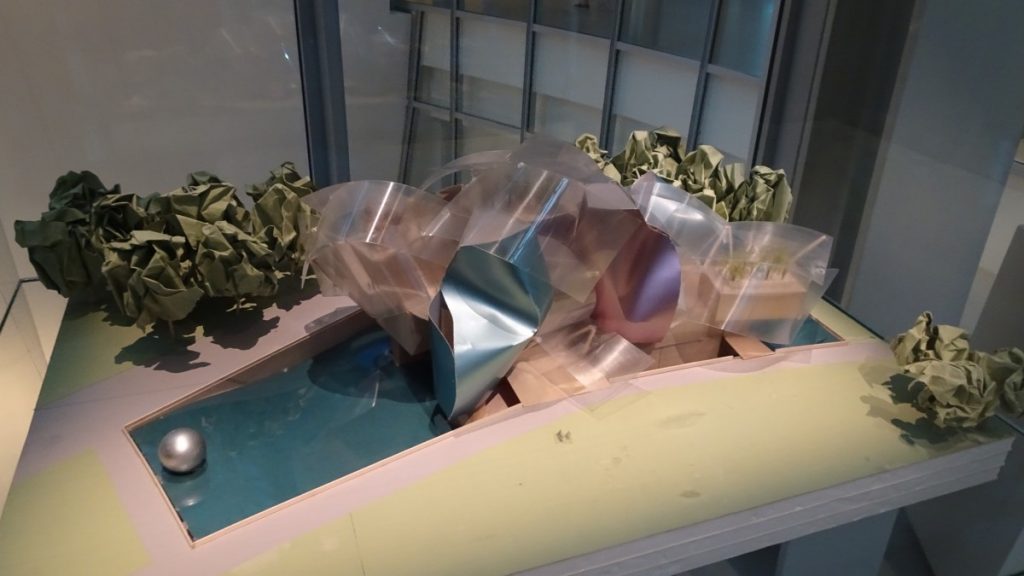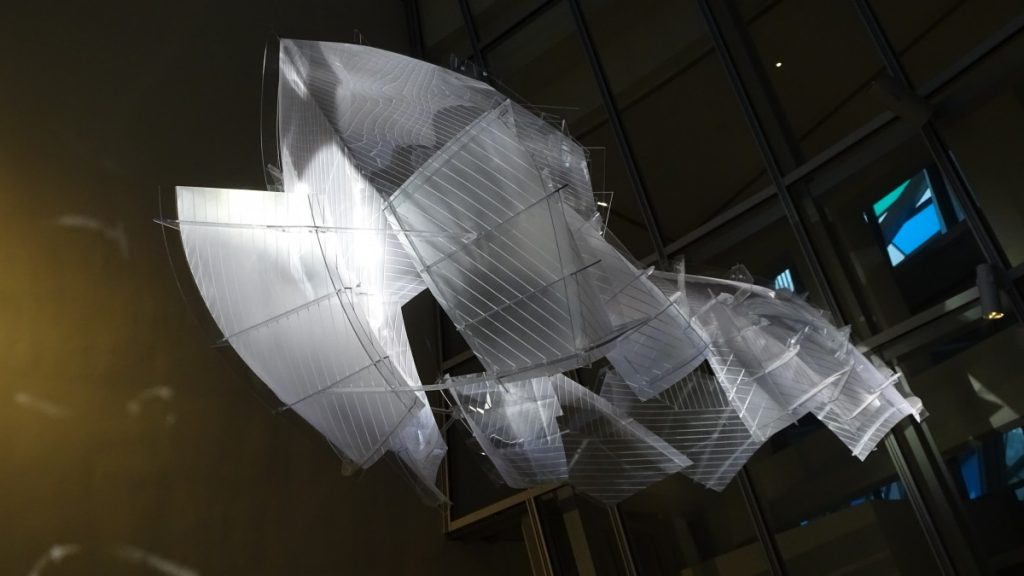 Drawings and models of the museums architecture by Frank Gehry, the museum was opened 2014
Exhibition: Chinese artists in a time of turbulence and transformation
This exhibition will present a limited selection of twelve very di•erent artists, twelve strong individualities. They share not only the ability to live and work in what is a particularly fast-moving world of "turbulence and transformation," but also a tendency to use multiple means of expression, combining tools supplied by local traditions with the latest sophisticated technologies.Responding with striking swi–ness, their work mirrors the new realities of today's China, as manifested in the economy, the environment, cities and international relations, showing a strong awareness of the changing relations between town and country are the great rural exodus.
The term chosen for the exhibition title, bentu, meaning native soil, is at the heart of their concerns and of the ideas being explored by contemporary Chinese critics and researchers (see the text by the two curators in the catalogue). In this specific context, bentu evokes the way in which artists have discovered and found their place in countries around the world, the better to return to their "homeland" with a strengthened sense of self.
The video by Hu XiangqianœžŸ introducing the exhibition is resonant: graceful and carefree, a woman dances alone in a park, supremely unperturbed by the indi•erence of the crowd as she affirmsherself as an individual.
Most of the artists in this show belong to the thirty-something generation. The age diˆerences (from 28 to 51) are in themselves significant in a country remarkable for the fascinatingly fast rotation of generations and their successive tendencies. The bulk of the works shown in the special hanging of the Fondation Collection are by artists from the earlier generation.
That said, there are four artists – Cao Fei, Yang Fudong, Tao Hui, Xu Zhen – who appear in both shows, even if the works in question are o€en highly diverse.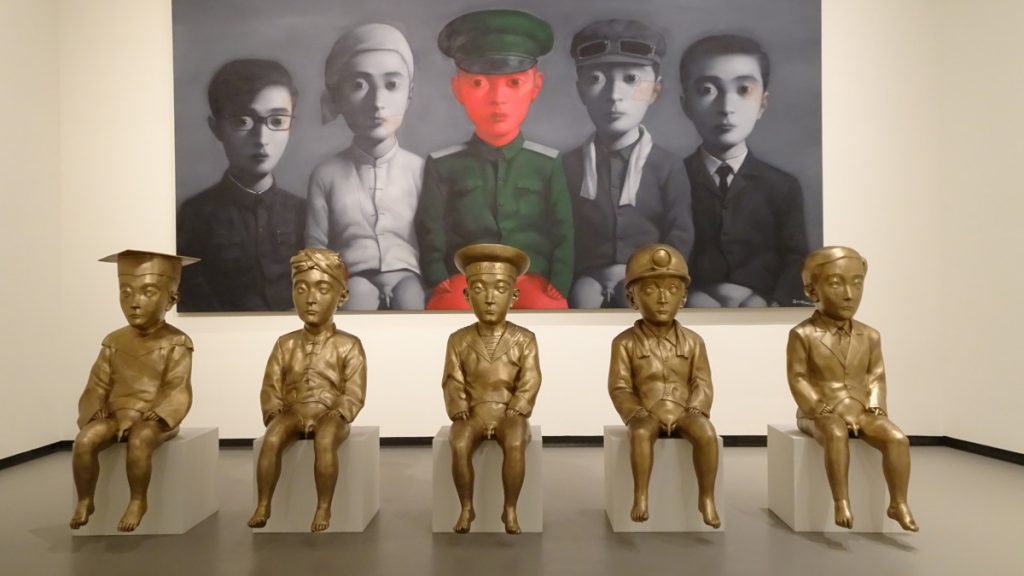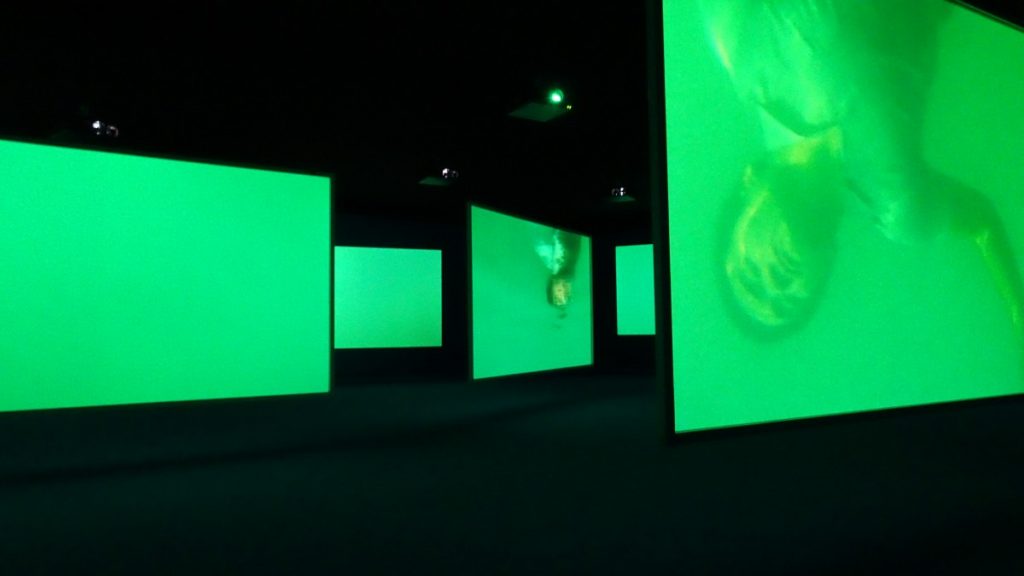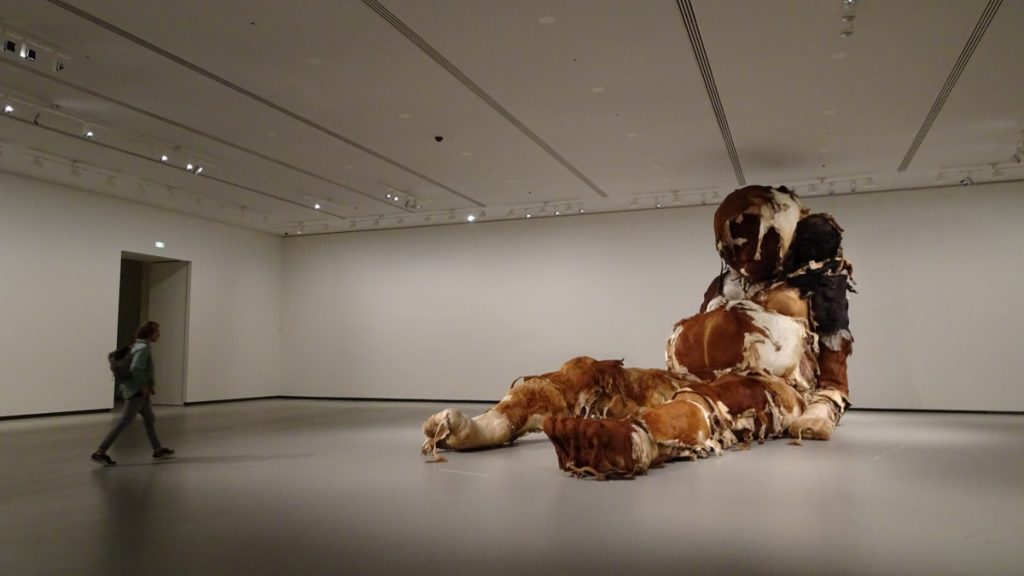 Olafur Eliasson installation also part of the archtecture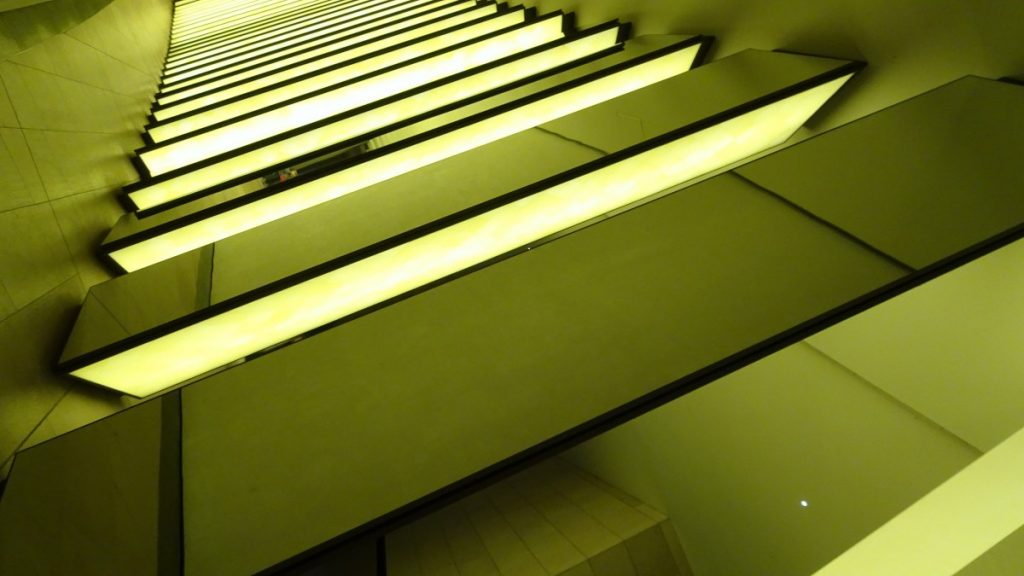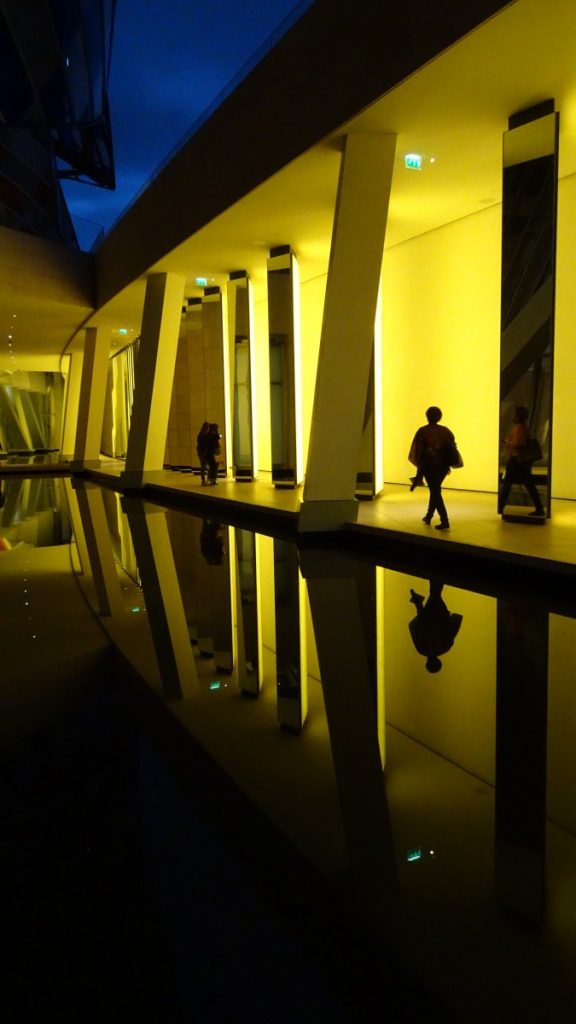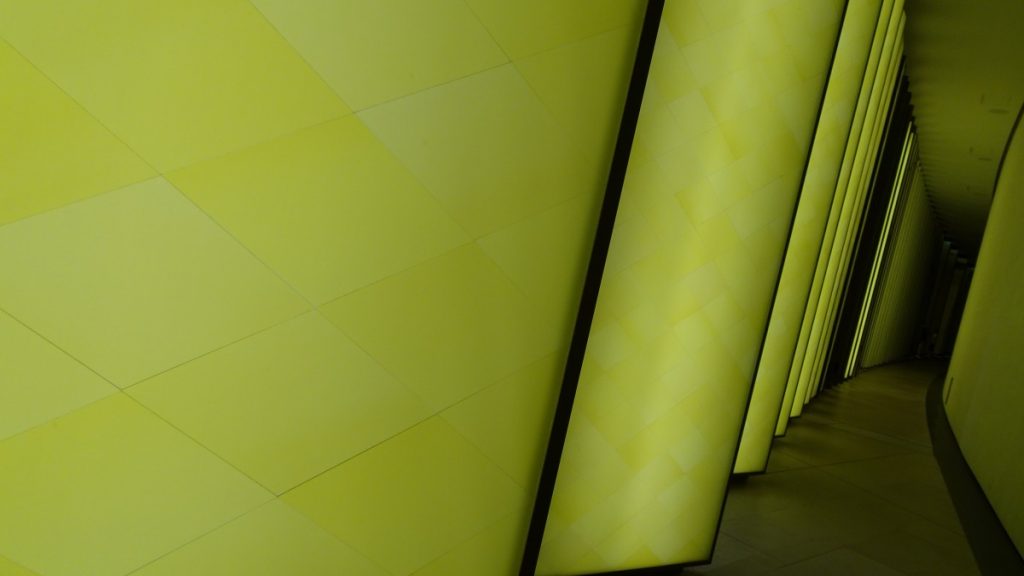 Street art in Bellville