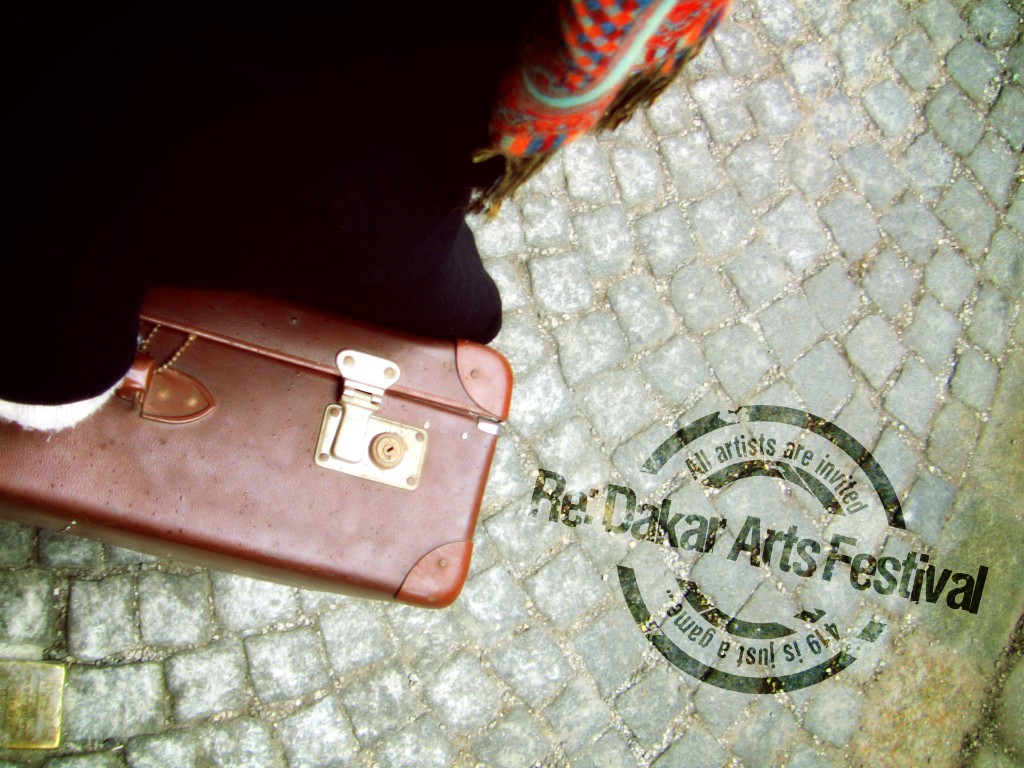 The Re: Dakar Arts Festival project documents an ongoing art scam form. The scammers approach artists and galerists with open calls for a fake festival in Dakar, Senegal. To appear professional, they adopt different identities. To unveil their practice, three virtual characters including their online identities were created to scam the scammers. Investigate their stories in an installation and find entrance points to continue following the story online.
The "Re: Dakar Arts Festival" project brings out into open the practice of Internet scammers and questions the trust we put in online representations. The fictional story worlds created by scammers and scambaiters reveals the dystopia of Internet. This is a world of false representations, abuse of trust, humiliation and desperation for opportunities. The interaction between scammer and victims or scambaiters reveals that Internet is not equal and is not to be trusted.
The scammers use Email and online art platforms to invite people to participate in the first Dakar Arts Festival. Out of curiosity we started to correspond with the scammers to further investigate their practice. In West Africa, scammers operate from local Internet cafés adopting fake identities. To reverse the scam we researched and adapted practices of scambaiters, people who reply to scam emails, being fully aware that the emails are written by a scammer. Scambaiting involves tricking scammers into believing you are a potential victim… This means that the scambaiters turn the tables and lure the scammers into incredible story-plots, always giving the scammers the feeling that they will get their money. It is easy for the scammers to use a fake identity promising victims a high amount of money, on the other hand it is as easy for the intended victim to correspond under an invented identity as well. To safely approach the scammers, we created three characters; an artist, a gallerist and his secretary. We gave them a home in Switzerland and supported their existents with virtually created identities including homepages and profiles on social media platforms. The "Re: Dakar Arts Festival" project reveals the practice of scammers and questions the trust we put in online representations. The installation takes form of the artist's suitcase, by investigating its content one can follow how the scam evolves. Postcards and business cards, found in the suitcase, are rabbit holes into a transmedia story that continues to unfold online.
As a part of the project a research paper "Transmedia storytelling and online representations –issues of trust on the internet" was published at the International Conference on Cyberworlds and presented October 4 – 6, 2011, at the conference in Banff,  Canada. Also a quartet card game called "419-is just a game" was developed as a spin off from the research.
Exhibitions and Presentations:
2013:
26er Stuttgarter Filmwinter Stuttgart/Germany
ICIDS 2013 – Interactive Storytelling Istanbul/Turkey
2012:
Siggraph ASIA, Singapore.
Dystorpia, LP Artspace/NYC.
Paraflows, Vienna/Austria.
2011:
Central Academy of Fine Arts, Beijing/China.
Cyberworlds conference 11, Banff Centre, Alberta/Canada.
CYBERIDEOLOGIES, UAVM Virtual Museum, Portugal.
Schmiede, Hallein/Austria.
Publications:
Kronman, L., Zingerle, A. (2013), Re: Dakar Arts Festival-Exploring Transmedia Storytelling Methods to Document an Internet Scam. Interactive Storytelling. Springer International Publishing, 253-256.
Kronman, L., Zingerle, A. (2011), Transmedia Storytelling and Online Representations–Issues of Trust on the Internet. Cyberworlds (CW), 2011 International Conference on. IEEE.
Demovideo:
More photos: